Vovinam Athletes Need More Preparation: Sport Official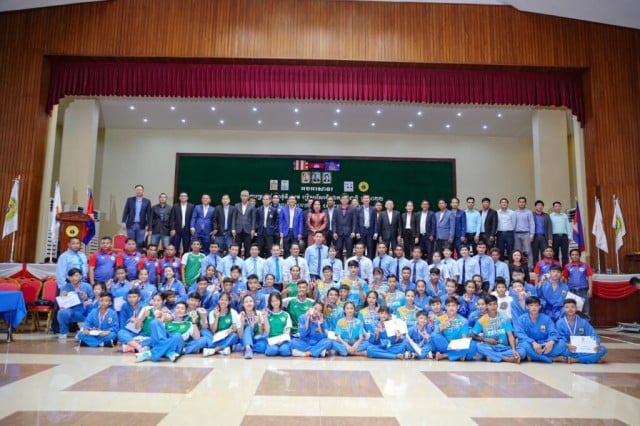 Phnom Penh – Ou Ratana, president of the Cambodian Vovinam Federation, says the upcoming National Championships and the 3rd National Sports Event are not enough for athletes to be in the top competitive mood ahead of the 2023 SEA Games.
Ratana spoke at the closing ceremony of the Vovinam National Championship last week. He asked local TV stations to establish more arenas and competitions for athletes to be able to cope with competing internationally.
The martial art athletes needed to learn to adapt to competing in front of a huge crowd rather than just training or in front of their own fans.
More competitions would make the athletes more confident and have a better fighting spirit on the field ready to compete in international events, especially the 32nd SEA Games which Cambodia is to host.
He said that in each match, the federation has a technical officer to check the effectiveness of the physical strength, tactics and to make adjustments according to the training to get good results.
The federation is also preparing to appoint technical officers and referees to participate in the preparation and judging so that they can gain experience and adapt, especially independently, to organize their own events often before the SEA Games.
Cambodian SEA Games Organizing Committee (CAMSOC) says it has a target of nine gold medals for vovinam when at the SEA Games.
Separately, Cambodia will invite all member countries to the Southeast Asian Wrestling Championships in March 2023, which Cambodia will host just before the SEA Games.
Related Articles