Water Shortages Plague New Homes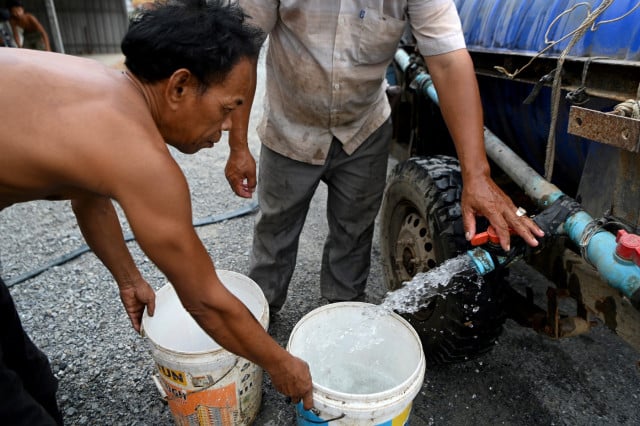 Authorities say help on its way
PHNOM PENH – Residents in Phnom Penh have renewed complaints about the lack of clean water but authorities say there will be no shortage by 2023.
Kang Chanthoeun, who has been living in the Chhouk Va 1 area of Prek Pnov district for more than two months, said the water supply is insufficient for people in the area. Chanthoeun's family and people around them must buy water for daily use.
"I buy water from tuk-tuk drivers for 20,000 riel ($5) for small containers and 45,000 riel ($11.25) for large containers," he said. "I have to use water sparingly. If I do not save water, it will be difficult to find water to use."
People had asked the authorities for action but the problem had not been fixed, Chanthoeun said.
Yoeun Saren, who bought a plot of land in the Chhouk Va 1 area and built a house, said the shortage made life hard.
Water purchased from other people lasts only a week for cooking, washing clothes and daily necessities, she said.
"I do not have enough water to use. I buy the water and store it in the tank in the house. A tank costs 40,000 to 50,000 riel ($10-12.5)," Saran said.
Meas Ny, an analyst and social development monitor, said the city had grown remarkably quickly in the last five years.
Hundreds of skyscrapers had been built and real estate agents selling townhouses and flats had expanded their locations.
"Developers are constantly developing, but the provision of infrastructure, such as water services, is less considered," Ny said, adding that water production to meet the needs of development is still limited, even though Phnom Penh is next to the river.
Meas Ny said neighboring countries such as Thailand and Vietnam, devise water and electricity plans in advance of area developments.
He said that in Cambodia construction is always done at the desired speed while the supply of water and electricity is considered later. This can lead to water shortages.
The Phnom Penh Water Supply Authority (PPWSA) said the shortage of clean water in Phnom Penh and Ta Khmao will no longer be a problem next year after the new water treatment plant is officially launched in Bak Kheng.
The plant has the capacity to produce an additional 400,000 cubic meters of clean water per day on top of the existing 600,000 cubic meters per day, PPWSA said. It is speeding up the construction of the plant. The first phase is about 50% complete.
Since the beginning of 2022, population growth and investment in construction such as condominiums, warehouses, supermarkets and many other sectors in Phnom Penh and Takhmao have been growing.
Nowadays, the demand for water is about 800,000 cubic meters per day, while the production capacity is only 600,000 cubic meters per day.
During an earlier shortage of clean water in Borey Piphop Thmey in Chhouk Va 2, the PPWSA transported clean water to distribute to residents.
However, authorities also diverted water from other areas to Borey Chhouk Va 2.
Related Articles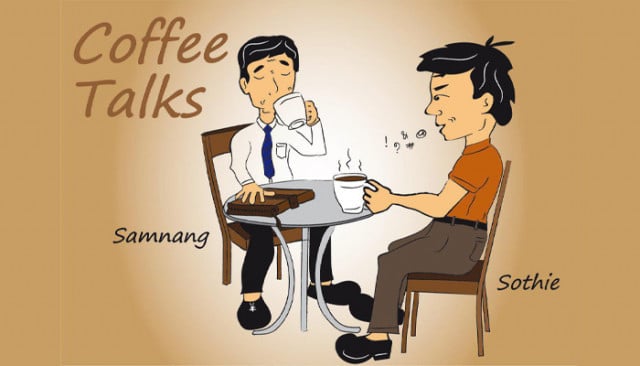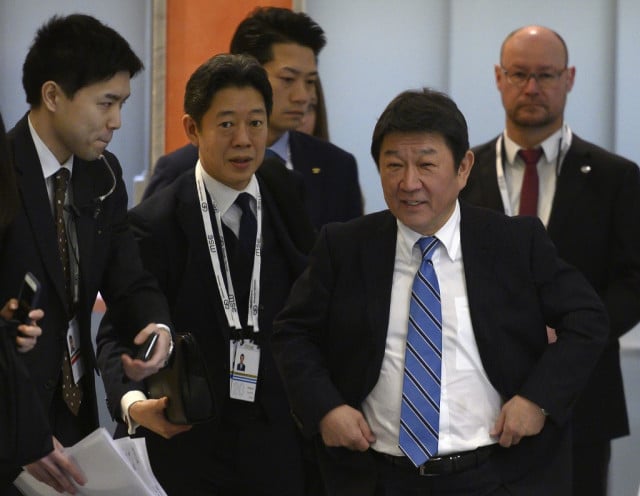 December 19, 2020 9:00 AM