"We, Women, Can Also Become Leaders Representing Our Country"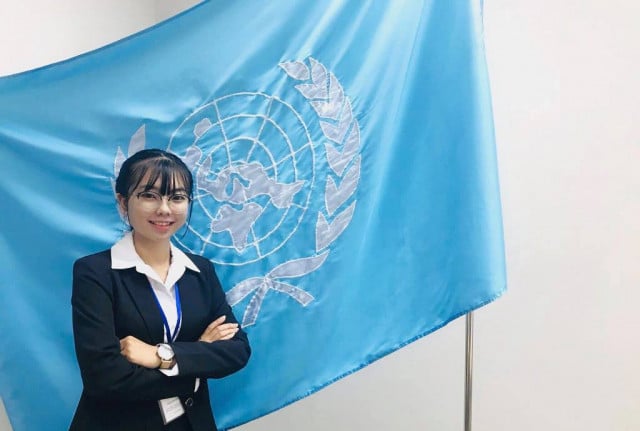 Ky Chamna
May 31, 2020 6:30 AM
Speaking about the challenges and perceptions of studying International Relations as a female, Chhoun Chhiv Ing shares her insights as to why more women should aim for politics in Cambodia.
PHNOM PENH--As nations scramble to get to grips with the transboundary Coronavirus Disease 2019 (COVID-19) pandemic, the value of diplomacy has become ever more apparent.

In a speech on May 18, United Nations Secretary-General António Guterres addressed the lack of unity in solving the problems posed by the pandemic. Guterres noted that there had been "some solidarity" but "very little unity."

"The lessons learned will be essential to effectively address similar challenges, as they may arise in the future," he said. "But now is not that time. Now is the time for unity, for the international community to work together in solidarity to stop this virus and its shattering consequences."

"Either we get through this pandemic together, or we fail," warned Guterres from a videoconference in Geneva, Switzerland.

With this in mind, the study of International Relations (IR) has never been more important for a new generation of student inheriting a far more interconnected and interdependent world than ever seen before by previous generations.

As a relatively new subject in Cambodia, IR has grown in popularity over the past five years and has become one of the many desirable majors in the Cambodian universities. Management and Accountancy majors were the preferred choice for many female undergraduate students in recent years, but IR is bucking the trend.


Chhoun Chhiv Ing, a second year student at Paragon International University shares her thoughts on the challenges of undertaking a university degree typically dominated by male students. As a young sophomore student, Chhiv Ing met with Ky Chamna of Cambodianess to discuss her perspective on the study on International Relations as a Cambodian woman.

Ky Chamna: What motivates you study International Relations?

Chhoun Chhiv Ing: I think I'm motivated to choose IR over math-related majors because of a longstanding desire to represent Cambodian on the international stage, I would very much like to bring myself into the field of politics. So far, I've really enjoyed learning about current affairs on a global scale, as well as the history that led to our current situation, but really I want to see Cambodia forge stronger relations with other countries in the world.

Ky Chamna: You've been interested in IR and global politics since childhood, but how did this desire come about? Was there anyone in particular who inspired you to go down this path?

Chhoun Chhiv Ing: Realistically, I've nurtured my interest in this subject by myself, although the potential career prospects such as becoming a diplomat or ambassador seemed quite appealing. After my graduation from high school, my uncle offered me some guidance on this subject which also helped.

Ky Chamna: According to your high school grades, in terms of dealing with numbers, you're quite good. Why did you opt for a social science over a math-related subject?

Chhoun Chhiv Ing: Actually, I believe that not all people who are good at math are willing to study engineering or other math-related majors. Not all students who are doing well in math actually like math.

We just study hard because we don't want to have bad grades or fail in high school. I'm not that really good at math either, I'm just in a position which allows me to survive my studies—including math—without too many obstacles. In terms of other subjects such as history and literature, my ability ranges within the medium level as well I guess, so, it is not really a problem for me to choose IR.

Ky Chamna: Currently, there are not that many women who study IR in Cambodia, why do you think this is and are things changing?

Chhoun Chhiv Ing: Yes, I agree with the statement that not many women want to study IR and instead they are more attracted to other majors such as accountancy, but in my opinion, the relationship between IR and politics might be something that men typically find more interesting than women.

Not many women feel they belong in politics, as it's a field that focuses on complicated relations between states, so I'm always so proud of women who involve themselves in politics. To make myself clear, I still value all majors in the universities as they're all are useful in different ways, no matter what the major is, what's important is that we choose it by following our heart and we are sure that it is our goal.

Again, I refer to the choices as the preferences of each person and if they prefer majors that are related to math, they might choose accountancy, banking, or finance, but I really want to encourage more women to study IR. Don't think that it is a major suitable only for men. We, women, can also become leaders representing our country.

Ky Chamna: Within almost two years of studying IR, what are the complications and obstacles that you face during your study?

Chhoun Chhiv Ing: These two years of studying IR have presented a range of challenges, the most obvious obstacle that I face is the research skills—especially during the first semester. It is very difficult when I'm not familiar with researching, because so many of the course assignments are all about research. Moreover, I experience some problems with the computer skills, even the Microsoft programs, I was never taught how to use them so I've had to teach myself, but as time went by, mainly once I got through the first semester, everything seems to be going quite well despite dealing with tons of assignments.

Ky Chamna: What are your future goals and how do you feel studying IR will serve those goals?

Chhoun Chhiv Ing: In the future, I hope that I can serve in the Ministry of Foreign Affairs or non-governmental organizations in a position that lets me work in the field of global politics. I just wish to maintain positive relations with other allies by using negotiation skills even though people may think that I am just a woman. I also want to motivate other women to be brave and to be the representative of our country that we need on the international stage.


Related Articles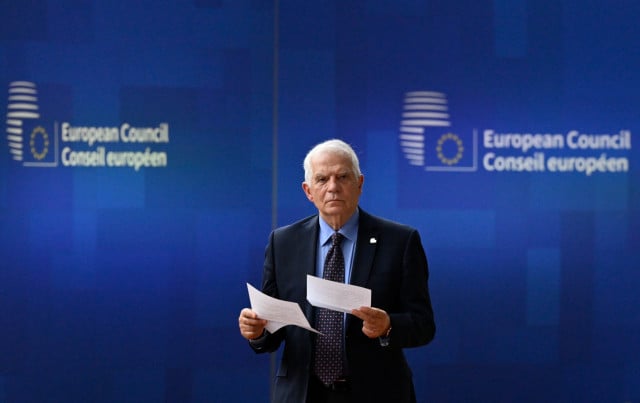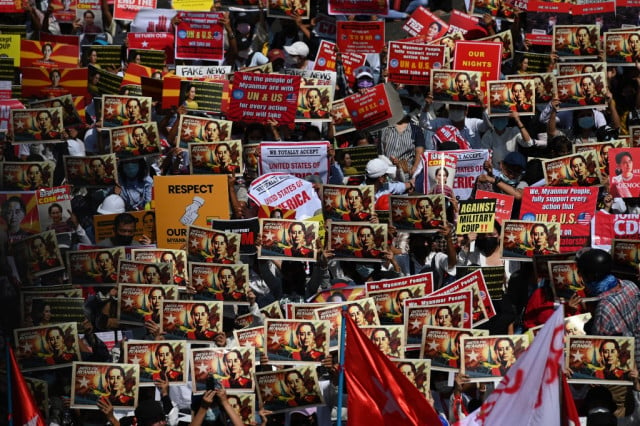 February 17, 2021 8:36 AM