Western lenders give Ukraine more time on debt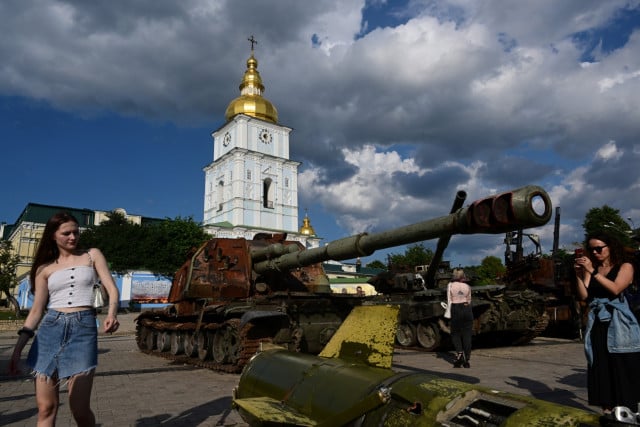 Paris, France - - A group of Western countries on Wednesday gave their green light to allow Ukraine to postpone interest payments on its debt and called on other countries to do so.
The delay in payments from August through at least the end of 2023 was accorded at the request of the Ukrainian government, which said the postponement of the payments would allow it to prioritise funding for the war effort.
"In these exceptional circumstances, and acknowledging Ukraine's exemplary track record of honouring debt service to date, the members of the Group of creditors of Ukraine support this" request to postpone interest payments, they said in a statement.
The group, which includes Britain, France, Germany, Japan and the United States, called on other countries which have lent money to Ukraine to join in the effort, as well as holders of Ukraine's bonds.
They said the delay "would represent substantive support for the government and people of Ukraine".
Ukraine's economy has been severely impacted by the Russian invasion, with the World Bank estimating that it could contract by 45 percent this year.
Bloomberg estimated that the delay could save Ukraine $3 billion in outlays over two years.
© Agence France-Presse
Related Articles