Wetlands Emerge as Visitor Drawcards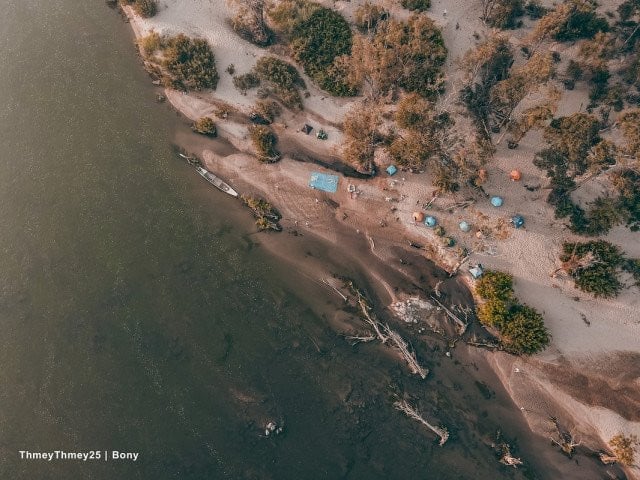 International rating boosts tourism potential
PHNOM PENH--The Tourism Ministry has highlighted Cambodia's internationally acclaimed wetlands as a destination for eco-tourists as visitors flood back post-Covid.
Cambodia has five sites of international importance under the Ramsar Convention, established in the Iranian city of the same name in 1971.
These are in Koh Kapi in Koh Kong province; Prek Toal in Battambang; Stung Sen and Tonle Chhmar in Kampong Thom; and Stung Treng Ramsar in Stung Treng.
Ramsar wetlands are rich in natural resources and rare biodiversity.
Ministry spokesman Top Sopheak said sites listed under the convention were among the most attractive for eco-tourism, with sources of biodiversity and nature. The ministry was paying attention to conserve and develop them.
"Ramsar sites are full of biodiversity that can handle tourism," he said. "The ministry will prepare them as a tourism destination in the future."
To draw more tourists, he said these areas must be well prepared in terms of infrastructure, services and local products. The ministry had provided training on how to make them attractive for tourism.
When tourists visit, the community would get many benefits from selling products, food services and transport to boost their income.
He said the ministry always carries out tourism activities that can generate profits for local people in places such as natural areas with potential to attractive visitors.
"When tourists arrive, the income will flow to their community," he said.
From 1999 to 2022, Cambodia registered five Ramsar sites with great potential to benefit the public. Each has natural resources and biodiversity with the potential for conservation and tourism.
The Tonle Chhmar Lake site is in Kampong Thom and Siem Reap provinces with a total area of ​​280,000 hectares. The Tonle Chhma area has many rare fish species. It also has lizards, tigers and waterfowl.
Most of these animals are endangered, such as the white-tailed deer, the gray squirrel, the small squirrel and the big squirrel. In particular, the area has flooded forests, waterfowl and floating villages that are conducive to natural ecotourism.
The Koh Kapi site covers ​​120,000 hectares. It provides nutrients to support coastal fisheries and its mangrove forests are home to rare birds such as the giant ibis and mammals that are globally threatened such as pangolins and monkeys.
The Stung Treng site is in the middle of the north Mekong river and covers ​​1460 hectares. It is a potential tourist destination due to the abundance of islands such as Koh Han, Limestone Island, Koh Sar Khun, Koh Tonsay and Koh Pouthao. In addition to the area's potential, the site is also home to rare and endangered aquatic species such as kingfishers and dolphins.
The Prek Toal site is also classified as an area full in resources and rare biodiversity to attract conservationists and tourists. It covers ​​21,342 hectares.
Prek Toal is home to a wide range of globally threatened species, such as river turtles, mountain crocodiles, carp and kingfish. The area has flooded forests, waterfowl and floating villages which are conducive to ecotourism. Currently, some communities and citizens are directly and indirectly benefiting from those resources by providing services to guests.
The Stung Sen site in Kampong Thom province has potential like Ramsar sites in other provinces. It covers ​​9293 hectares. It has a flooded forest that provides habitat for more than 79 species, such as Anhinga melanogaster, lesser adjutant stork, greater adjutant, spot-billed pelican, black-necked stork, grey-headed fish eagle, and about 9 species of mammal.
In addition, the area has flooded forests, waterfowl and floating villages that are conducive to ecotourism.
Seng An, director of the Kampong Thom Tourist Department, said Tonle Chhmar Lake and Stung Sen Ramsar are some of the most attractive tourist sites in this province.
"These Ramsar sites are not only for tourist attractions for camping in the lower season and sailing in a boat to see the biodiversity in the rainy season but also the best shelter for biodiversity protected by the Kampong Thom administration," he said.
People can camp there and see the cycle of fish production. The Environmental Department focused on conservation and the Tourist Department mainly focused on services such transportation, food and guides for tourist comfort.
"From visitors here, villagers get a lot of income from providing services such as boats, food and drink." He said.
"Villagers can sell their prahok and smoked fish to make more income for their family, with park rangers being guides."
He believed these areas will attract more and more tourists who love nature and want to stay in community life.
Cambodia ratified the Ramsar Convention in 1996 and became a full member in 1999.
Related Articles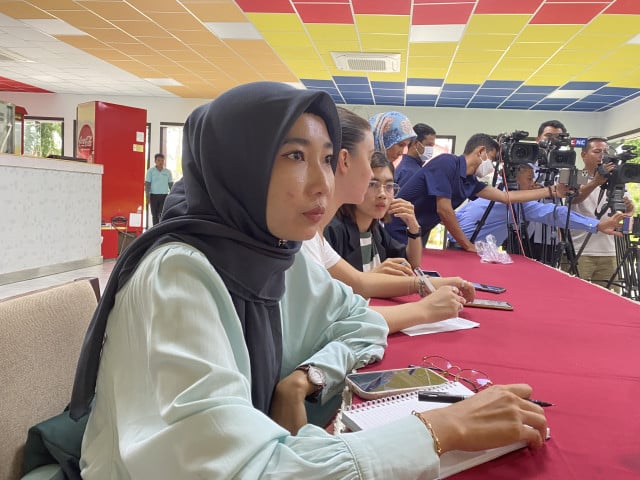 September 18, 2022 6:30 PM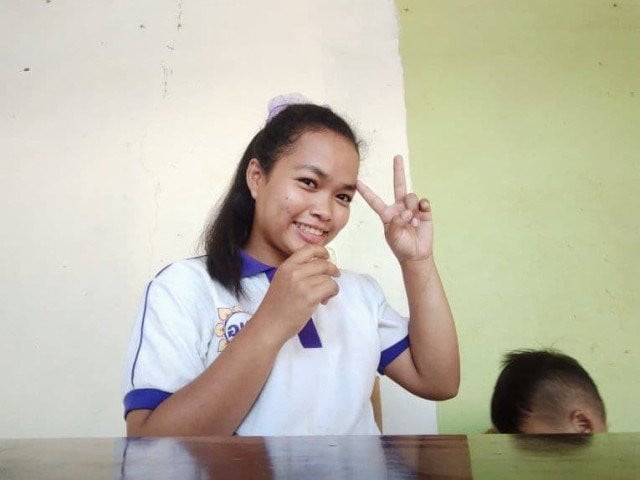 December 26, 2021 9:02 AM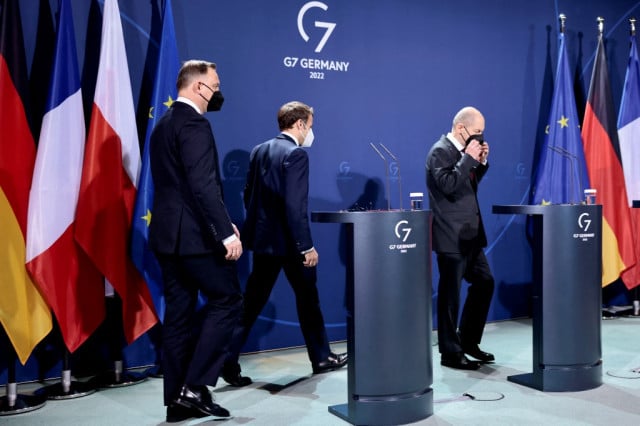 February 9, 2022 12:36 PM