What if the Temples Were to Return to the Jungle…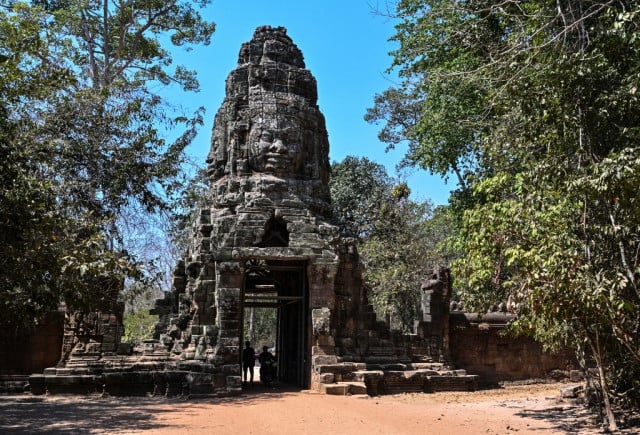 Lim Tola
August 25, 2019 7:01 AM
History books recount that, around the mid-19th Century, French explorer and naturalist Henri Mouhot stumbled upon the vestiges of Angkor as he was chasing after a butterfly he meant to add to his collection.
And this is how the temples of Angkor, which had been engulfed in the jungle for centuries and whose existence was only known to local villagers, resurfaced in the history of the world as told by Westerners at the time.
From then on, "Angkormania" took over the Western world fascinated by this amazing civilization that those monuments were revealing and that an army of historians, archeologists and restoration experts have worked ever since at conserving or rebuilding.
Today, as famous—if not more—than the pyramids of Egypt or the statues of Easter Island, inscribed on the Unesco World Heritage List, and cared for by an army of Cambodian and international experts specialized in heritage-site conservation and management, Angkor's monuments have enabled Cambodia to become, when peace had returned to the country in the 1990s, one of the most attractive tourist destinations in the world.
Every year, millions of visitors—most of them Asian—come to Angkor, making tourism one of the country's most important economic sectors.
Earlier this month, the Ministry of Tourism expressed concern over the decrease of South Korean tourists and called on professionals in the field to come up with innovative ways to maintain the country's drawing power.
According to the ministry, new tourism products must be developed in order to attract more Chinese and South Korean visitors to Siem Reap Province and make them stay longer.
That they come in larger number and stay longer, yes, but above all, the pressure of mass tourism must be taken off Angkor Park's major sites.
A renown world-heritage authority who invested tremendous time and energy on the preservation and restoration of the site through the ICC- Angkor —that is, the International Coordinating Committee for the Safeguarding and Development of the Historic Site of Angkor—described the monuments as grand elderlies.
We must look at them, he would say, as grand elderlies we must care for. They have lost the radiance of their youth and been subjected to the ravages of time and disease.
We cannot prevent them from dying, from disappearing one day, but we must endeavor to preserve them as long as possible while respecting their greatness and dignity.
Therefore yes, for the love of the monuments, it is high time to invigorate the country's outstanding ecotourism potential in order to lighten the pressure of mass tourism on Angkor Park.
As the most sophisticated digital technology is being developed, we start to imagine a virtual reconstitution of the major monuments somewhere away from the park so that tourists could quench their thirst for history, beauty and mystery.
Then, little by little, the monuments—the real ones—could return to the jungle and there, peacefully live their eternity.
Related Articles
December 17, 2020 1:29 PM