"White Building:" Cambodia's Oscar Award Film Entry Had Won Award in Europe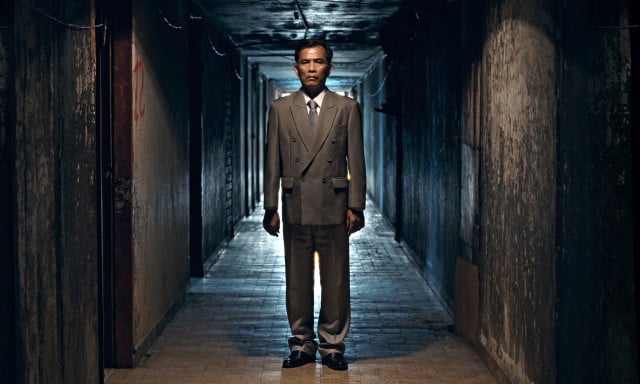 Neang Kavich's feature film taking place at that Phnom Penh building will be shown in the country in April
PHNOM PENH—As a boy growing up in a half-demolished historical building in a chaotic area of Phnom Penh, to a film director whose film "White Building" won the "Special Selection" award at the Venice Film Festival in Italy in September 2021 and has been Cambodia's official entry for the Oscar awards 2022, Neang Kavich said, "if I'd thought I would not achieve great things because I was born in Cambodia—a small country that had continuously been through wars—I would not have made it to today."
This year, 92 countries submitted their entries for the Best International Feature Film award at the 94th Academy Awards held in Hollywood on March 27 California time, and on March 28 at 8 am Cambodia time. And, while Kavich's film was not among the five nominees, he says he has been proud to show the judges another side of Cambodia beside the war and conflicts of the 1970s and 1980s for which the country is especially known for.
His film, which was released commercially in France in December 2021, is about 20-year-old Samnang and his friends who live in the White Building in Phnom Penh. They have studied dance and dream of taking part in talent contests on television while their parents live more traditional lifestyles. When the White Building is about to be demolished, Samnang has to deal with his best friend moving away, losing his home and his father's illness.
Born in 1987 and raised in Phnom Penh, Kavich developed a passion for the arts when he was in public school. There were dance and singing classes organized by NGOs for the kids living at the White Building—one goal being to keep them away after school from those offering drugs or mixing with the crooks and criminals who hung out in the area.
The classes were set up by Ieng Sithul, a traditional theater singer as well as musician, Kavich explained. Sithul first used his own resources for the classes until the NGO Cambodian Living Art (CLA) included his classes into its program around 2007 and provided some financial support for Sithul to continue teaching. "During my dance training, there was no actual curriculum" Kavich recalled. "I just learned to dance different choreographies."
After graduating from high school in 2005, he continued dance classes. As he explained, he never saw himself becoming a dancer. He went to classes because he had time and enjoyed them.
"Growing up, I didn't have plans to become a filmmaker," he said. "It was like I was walking in the direction of the wind. I would say it was an accident that I became a filmmaker."
This "accident" took place 2008 when he got an internship at CLA in sound and video recording, and discovered that he had a passion for filmmaking. Then in 2009, he took part in a film workshop held by Davy Chou, a filmmaker born in France in 1983 whose Cambodian parents had remained in France in 1975 to escape the Pol Pot regime.
After the six-month workshop, Kavich found himself in 2010 at the Bophana Audiovisual Resource Center where he met Rithy Panh, Cambodia's famed film and documentary-film director and screenwriter. Dropping progressively his activities at CLA, Kavich spent two years and a half learning filmmaking with Rithy Panh. During this training, he directed with him a short documentary film entitled "A Scale Boy" and, in 2013, directed the short documentary film "Where I Go."
In 2014, he along with Davy Chou and American-Taiwanese filmmaker Steve Chen launched the film production company Anti-Archive. Then in 2015, Kavich wrote and directed his first fiction film "Three Wheels." The film received the Youth Jury Award at the Singapore International Film Festival in 2015 and was named Outstanding Selection at the Kaohsiung Film Festival in Taiwan in 2016.
Turning Imagination into Reality
"When I was young, I watched films but did not know how they were made," Kavich said. "And when I started doing it myself, I found out how difficult it was and that a lot of film crew and explanation were needed."
His favorite part of the filmmaking process is working with the cast who turns what he has imagined into catchy reality. And as a director, he still feels unbelievable that scenes out of his imagination have become reality in a film, which has been watched and enjoyed by people of different cultures throughout the world.
Still, the final product may be more or less different from what he had first imagined as cast members also act based on their feelings, Kavich said. "When the films were released, it was like it was another story with different feelings but with the same meaning, moral and theme of the story," he said. "That's what makes that part of making a film interesting…We asked someone who had not known anything about the flow of our story to act, but…can deliver the feelings to the audience. For me, it's fascinating and awesome."
Kavich recalled that, the first time he directed a fiction film in 2015, he was nervous, and had put his blood, sweat and tears into explaining to the cast and film crew what the story was about so that they could immerse themselves into it. But he soon discovered that they were trusting his directing work and fully supported him.
Directing a fiction film differs from a documentary film, but both can be difficult to direct based on the context, he explained. A director has to be clear, well-prepared, and flexible with the script. "For a fiction film, there are many crews and a lot about budget/payments, as well as the strict schedules that are are imperative. Sixty people were involved in making the film 'White Building,'" Kavich said.
"White Building," Cambodia's entry for the Oscar Award 2022
"White Building" features 20-year-old Samnang who lives in the White Building—a building erected in the early 1960s in Phnom Penh for lower and middle-class Cambodians and, although dilapidated, housed as many as 2,500 people in the 1990s up to the mid-2010s when it was razed in 2017. In the film, Samnang and his two best pals rehearse dance routines in the hope of winning a television talent show while their parents live a more traditional lifestyle.
But, when people at the White Building are evicted as it is about to be demolished, Samnang must deal with the departure of his closest friends while seeing his father try in vain to bring his divided neighbors together. And then, Samnang discovers that the stable building and community he has always considered home is built on a fragile foundation.
"What pushed me to produce this film is probably that it's mostly related to my personal story," Kavich said. "Many stories have happened in the White Building. I was shocked when I saw my neighbors prepare their luggage to leave and move out…I felt that I wanted to make a documentary film on the building as a memory. Though the facade and the building might have looked too old, it had priceless value for our nation."
The iconic "White Building," which was inaugurated in 1963 as the "Municipal Apartments," was designed by Cambodian architect Lu Ban Hap and Russian architect Vladimir Bodiansky. The building, which housed around 492 households, was demolished in July 2017 after being purchased by the Japanese real estate company Arakawa Co. However, in 2019 NagaCorp announced that it was planning to invest $4 billion to build its third casino project in Phnom Penh on the site of the former White Building.
As Kavich explained, there was more to the White Building than being a historical structure built based on a concept and with distinctive architecture and design that people remembered. The building was paramount for Cambodian society as it was built after the country had obtained its independence from France in 1953, and echoed the memories and vitality of the Cambodian society in the 1960s.
"I think the building reflected the dignity of the Cambodian society because the design and its architecture were special and allowed us to live up to standard," he said. "For instance, ample sunlight and wind could penetrate into the building, not like the other apartments…It also gave the feeling of being connected with the neighbors. And there were many more stories, so I was interested in featuring those moments and show them to the audience."
Shooting of the film "White Building" began in early 2016. It was premiered in September 2021 at the Venice Film Festival in Italy. The film was later shown in 26 commercial theaters throughout France, Kavich said.
The film will be released in cinemas in Phnom Penh on April 7 and then will be released in China, Thailand, and the United States. Kavich plans to go to the United States in late April for the release of the film. He hopes to also be in China and Thailand when the film will be shown, hopefully in 2022, he said.
"It can be considered a big deal that the other countries show our [Cambodian] culture to their people," he said. "I did not mean that we make the films only for the audience, but it makes me feel excited and motivated to keep making more films and profoundly immerse myself more into the industry."
Awards and Nomination
The Asia-Europe Meeting (ASEM) Cultural Festival in Brussels in November 2021 started with the screening of the "White Building."
Actor Piseth Chhun who plays Samnang in the film received the Orizzonti Award for Best Actor during the 78th Venice Film Festival in September 2021.
And then, "White Building" was selected by the Cambodian authorities as the country's entry for the Best International Feature Film at the 94th Academy Awards held in Hollywood on March 27—March 28, Cambodia time.
Kavich said that these awards mean a great deal. The film would not have happened without the hard work of the whole crew and the support of many in the course of making it. While as a director, he did hope things would go well at every stage of the project but he did not expect the film to make breakthroughs and gain momentum, he said.
"[B]ecause the team worked hard, we won the awards: It is a collective work," he said. "I felt shocked when the film received so much attention because I would say we are from a small country in Southeast Asia, and I did not attend a proper standard film school. We felt that, although we are from Cambodia, we can make it. It can [add to the] reputation of the country. I'm so proud."
However, Kavich pointed out, winning awards can have pros and cons. The pros: An award, he said, can be a motivator that will push him forward and make him strive to excel in the film industry by learning from other filmmakers whose work has been nominated. As for the cons, an award can affect filmmakers' feelings, which leads to a negative impact on their work if they only want and work to win.
"Feelings are important when working in the fields of art," he said. "If some only want to win, they will try too hard, and the film may come out unnatural…Natural flow of acting is imperative in the art field."
The Process of Making the Film
First, Neang Kavich said, he had to find a producer to finance the film and the crew to make it happen. He discussed the project with Davy Chou of the production company Anti-Archive and French producer Marine Arrighi de Casanova. Then, he started working on the script.
The film was not to be a commercial movie for a wide audience, and so the team sought investors who would be interested in such a project in France, Germany, Japan, South Korea, Switzerland, Thailand and the United States.
Next, the crew was recruited. Most of them were Kavich's friends with whom he had previously worked, plus about 20 interns from Pour un Sourire d'Enfant—or for a child's smile, an NGO that helps poor children through end-to-end care and educational programs.
"I tried to explain to [investors] that there might be little percentage…of money from [the film] and it would need three to five years before we could earn money," Kavich said. "It was lucky that I only spent about five years to produce the film. Some haven't even found enough budget for their films."
Challenges
Location was a challenge, he said, as the white building had been demolished while he was raising money for the project. Kavich came close to giving up, not only because the building was now gone, but also because finding sufficient funding was proving difficult. However, encouraged by his two producers, he kept going and went about finding an old building that could be used for the film.
"One time, we shot film at the house of some people, but then they said they did not want us to continue because they were afraid," Kavich said—there had been demonstrations to ask the authorities to preserve the building prior to its demolition. "It was hard to find a building that could resemble the White Building."
Casting was also a challenge as Kavich's friends were dancers and had little acting experience. So, it took time and effort to work with the cast to help them immerse themselves into the characters of the story.
As the film industry in Cambodia remains small, finding actors who could express feelings in front of a camera was tough work, he said.
"Some professional actors…are dramatic and unnatural," Kavich said. "It's hard to work with them because we don't want them only to read the script, [we want them to] also to put themselves in the situation with feelings. Some of them only read the script."


Future Films
Neang Kavich has started to think about his next film, but it's still at an early stage, he said, adding that he will focus on it once there is less work to do regarding the "White Building."
"The new film will be about the young generation and the old generation in Cambodia," he explained. "The mindset and experiences of these generations are different as they have encountered different life experiences."
Regarding young Cambodians interested in working in film production, Kavich said that those interested in the field must be consistent, patient and perseverant as there might be hardships and challenges through their journey.
"As a human being, we have to strive to learn and excel in what we are truly passionate about," Kavich said. "Moreover, we have to be clear about what we love. Sooner or later, we will be good at what we do."
Art is crucial for a society as it serves as a mirror reflecting the social reality, he said. The more he engages himself into the arts and film industry, the clearer a vision he gets regarding the true value of the arts in society.
Kavich called on the Ministry of Culture and Fine Arts as well as the relevant ministries to help promote and provide funds to the art sector in Cambodia. "When I was young and in school, I didn't understand the meaning of it. But now that I have worked [in the sector], I know the meaning of it, clearly.
"If we don't have artists, development in a society is also lessened," Kavich said. "With art, people in that society will be open-minded and open to creativity, differences and inclusivity through which peace will be promoted."
For more information on the feature film "White Building:" https://www.antiarchive.com/whitebuilding.html
Related Articles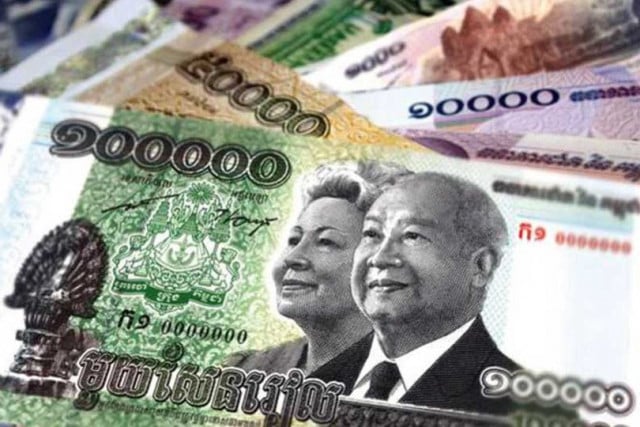 September 6, 2022 9:12 PM
November 25, 2020 7:08 AM