WHO insists "Hope Not Lost" as Cambodia Reports 579 New COVID-19 Cases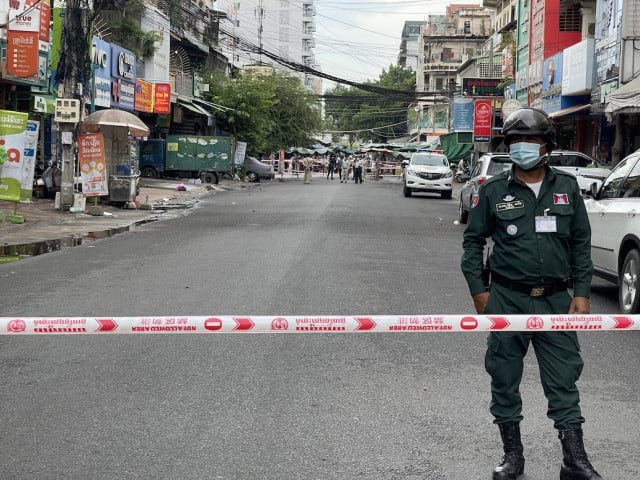 Phoung Vantha
April 26, 2021 11:32 AM
Cases soar in Banteay Meanchey Province, but Phnom Penh remains the most dangerous area where 337 new cases were reported.
PHNOM PENH--Another 579 locally transmitted COVID-19 cases were reported on April 26 by the Ministry of Health, along with one new imported case involving a Cambodian returning from Thailand.
The Health Ministry also reported five more deaths attributed due to COVID-19, bringing the official count to 79.
Of the new cases, 337 were in Phnom Penh, 91 were in Banteay Meanchey Province and involves 69 Indonesians, 20 Cambodians and two Chinese nationals.
Preah Sihanouk Province reported 91 new cases, Kandal Province reported 51 while Kampong Thom and Prey Veng provinces reported two new cases in each.
Kampong Chhnang, Svay Rieng, Tbong Khmum, Kep and Kampong Speu provinces reported one case in each.
This leaves Cambodia with 6,892 active cases as the Ministry of Health reported that 3,577 people have recovered and 79 people have died of COVID-19. Since the pandemic began, Cambodia has recorded 10,555 cases in total, but a number of deaths have not been officially attributed to COVID-19.
Dr. Li Ailan, the World Health Organization representative to Cambodia, said that hope is not lost yet despite the rising number of cases. She also added that COVID-19 is a health crisis, but also a socio-economic crisis.
She called for the response to go beyond health policies and factor in the economic pressures associated with the pandemic. This comes at a time where the inequality in Phnom Penh has been laid bare as thousands of Cambodians are on the brink of starvation.
Dr. Ailan called on all stakeholders have to work together to reduce the risk of infection.
"If we do not control this outbreak, there will be disastrous health consequences, but also devastating economic impacts," she added.
"When each and every part of society—from public to private sectors, and from governments to individuals—works together, as one, focused on controlling the outbreak, the combined impact can be enormous," she said. "Everyone, everywhere must play their role. The time to act is today, to avoid regrets tomorrow."
Related Articles