WHO Regional Director Warns "This is the New Normal"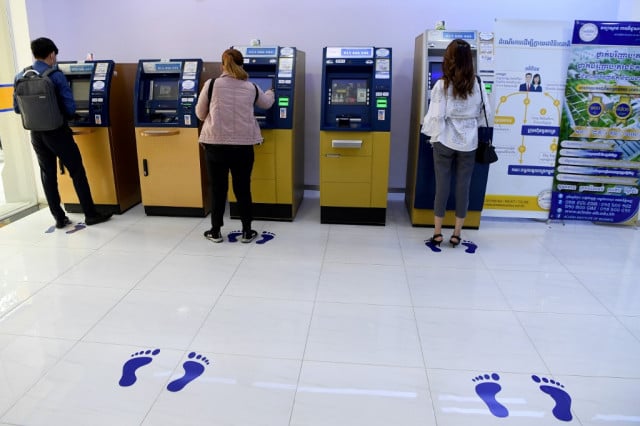 Gerald Flynn
May 15, 2020 4:00 AM
Speaking at the World Economic Forum's Asia press briefing, health and business leaders suggest that governments and people brace themselves as the pandemic may last for some time.

PHNOM PENH--Speaking at a joint press briefing of the World Economic Forum (WEF) and the World Health Organization (WHO) on May 14, WHO Regional Director Dr. Takeshi Kasai, said that Southeast Asian governments must adapt to what he dubbed "the new normal."

"As long as the virus is circulating in our interconnected world and until a safe and effective vaccine is produced, everyone is at risk," he said.

Dr. Kasai noted that the various countries in the region are experiencing different stages of the Coronavirus Disease 2019 (COVID-19) pandemic and some of them have so far avoided large scale community transmission. Still, Asian governments should be using this time to prepare for that eventuality, he said.

Throughout Asia and the Pacific, there had been more than 164,994 recorded cases of COVID-19 as of May 14. So far, the virus has claimed 6,635 lives across the region.

"All countries should be preparing now for large scale community transmission," Dr. Kasai said. "Testing is definitely a component of that but testing in and of itself is not important. What is important is that testing triggers public health mechanisms to trace, isolate and quarantine suspected cases: The results of testing should be used to assess where a country is in the pandemic."

Cambodia's Ministry of Health Friday (May 15) noted that no new case of the virus had been discovered, although one patient remains hospitalized. Since January, the Ministry of Health had sent 14,615 samples to the Pasteur Institute for COVID-19 testing.
Addressing the pandemic's effects on the economy

Despite the relative success of Cambodia and many neighboring states in preventing the spread of the disease, the socio-economic impact of the pandemic throughout the region has been tremendous, Dr. Kasai said.

"This pandemic has fundamentally changed the world we live in, but also presents us with an unprecedented opportunity to fix the problems in society that the virus has exposed," he continued.

Governments' central role in steering people through this crisis must take onboard input from the private sector and non-governmental organizations, Dr. Kasai said, adding that flexibility and innovation will be key in addressing both the economic and social woes that the virus has unleashed globally.
Working to ensure that trade and investment continues, Rebecca Fatima Sta Maria, executive director of the Asia-Pacific Economic Cooperation (APEC) Secretariat, said that global supply chains are crucial in combating the virus.

"We must focus on the most vulnerable in society as well as vulnerable economies," she said, noting that the global trade of medical exports was estimated to be worth $1 trillion.

"The impact of the virus in our region is serious: Growth will decline, we will see a loss of jobs and so we are committed to keeping our markets open—we cannot retreat into protectionism, we must work collectively," she stressed.

Garment manufacturing and tourism, which are Cambodia's key engines of growth, have both been devastated by the pandemic, with the latest estimates from the Ministry of Labor and Vocational Training indicating that some 200,000 Cambodians employed in the garments sector face job and income losses.

Similarly, more than 46,000 of those working in tourism have been affected as Cambodia's international arrivals for March 2020 dropped 65 percent compared to the same period in 2019. The World Bank in April released a report that projects a 19 percent drop in all tourist-related services, including transportation, where an estimated 60,000 tuk-tuk drivers are expected to be affected.

Speaking of what could help businesses get back on track, Tan Hooi Ling, co-founder of Grab Holdings, said at the briefing that she had noticed two key trends. "The first is that there is an increased focus on digitalization. Consumers will remain cautious [of physical commerce] for a long time and so the increase of digital platforms will have knock-on effects for many businesses." Logistics will need to adapt to meet an increased and altered demand, she said.

"The second trend we've picked up on is an increased focus on hygiene and we've already seen measures being taken by Grab [ride-hailing company] including contactless delivery to reduce the risk of infection during transactions," Tan said, adding that stringent health and safety will be a key determining factor in the success of many businesses.

On May 12, Cambodia's Ministry of Tourism issued a statement urging guesthouse owners, hoteliers and restaurateurs to improve their hygiene so as to make Cambodia a viable and attractive destination for tourists.
The public's demand for information during the pandemic

Warren Fernandez, editor-In-chief of The Straits Times newspaper in Singapore and chairman of the Asia News Network, reiterated the value of quality journalism during such unprecedented times.

"Subscriptions are up, even with our COVID-19 content being published outside of our paywall," he said. "[T]here is a definite hunger for information, but revenues have taken a beating—COVID-19 is a big challenge and we're trying to make sure that good, credible, reliable information is out there."

Fernandez praised the journalists who risk their health to bring that information to the public, but warned that waning advertising revenues—many businesses affected by the pandemic have little or no advertising budgets—pose a threat not just to journalists, editors and newsrooms, but risks creating a societal problem as well.

"To address this, we've been trying to guarantee the safety of our journalists, while also seeking out more collaborative opportunities—we're seeing this collaborative spirit across the world," he said.
The New Normal

All panelists at the WEF-WHO briefing pointed to the importance of good data in determining government policies. Dr. Kasai pointed out that leaders across Asia and the Pacific would be wrong to see the current situation as a choice between life and livelihood.

"I want to reiterate that the question of choosing between public health and the economy is not the right question to be asking, it's a false dichotomy," he said.

"We need to explore new ways of bringing health and the economy together, we need to think about how we are to live with this virus and create a new normal—there is no one-size-fits-all approach—so if restrictions are lifted, they should be lifted cautiously," Dr. Kasai said.


Related Articles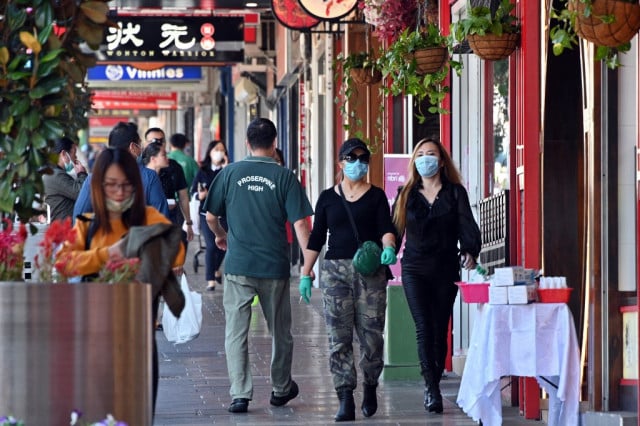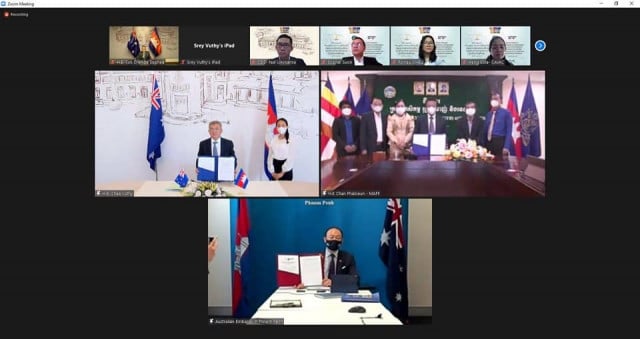 September 30, 2021 7:53 PM