WHO, UNICEF Commend Cambodia on Action against Baby Product Violations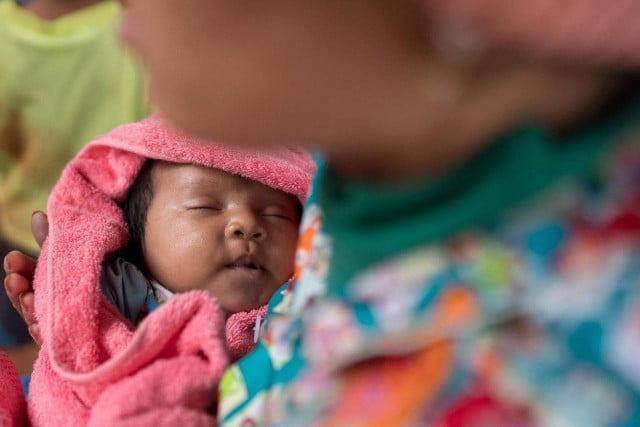 But more is needed against pressure advertising for substitutes to breastfeeding

PHNOM PENH—The World Health Organization (WHO), the United Nations Children's Fund (Unicef), and the NGO Helen Keller International (HKI) have called on the Cambodia government to take further action against four private companies that have stepped up advertising for baby-and-infant milk products in violation with Cambodian laws.

Congratulating the government for recently taking measures against those promoting milk products instead of breastfeeding, they say additional steps may be required as those companies are taking advantage of the current Coronavirus Disease 2019 (COVID-19) health crisis to market their products.

Breastfeeding greatly contributes to children's physical and cognitive development, protects against infection and strengthens a child's immune system, which is especially important during health crisis such as the COVID-19 pandemic, their statement dated June 29 read.

"We would like to take this opportunity to congratulate the Royal Government of Cambodia and the Ministry of Health for taking this pivotal action to protect the health and wellbeing of Cambodian children, particularly during the COVID-19 crisis," the statement read. "At the same time, we strongly condemn the violators who took advantage of the current situation for their own gain."

These companies have repeatedly promoted breast-milk substitutes in violation of the International Code of Marketing of Breast-milk Substitutes and the Cambodian Sub-Decree 133 on the Marketing of Products for Infant and Young Child Feeding, hence endangering the lives of infants and young children in the country, WHO, Unicef and HKI said.

However, they said, "[m]ore actions are required to enforce the call…for exclusive breastfeeding for the first six months of a child's life, and continued breastfeeding until two years of age or beyond."

Un Sam Oeurn, nutrition officer at Unicef, said that more than 100 milk-product companies sell in the country. But they must not use high-pressure promotion tactics such as "buy one, get one free" for products for children under 2-years-old or claim their products can replace breastfeeding, he said.

According to the statement, Royal Platinum Co., Nutrilatt, LMM Distribution, and VVH Import Export violated Cambodia's Sub-Decree 133 between March and May this year. They promoted breast-milk substitutes in violation of the International Code of Marketing of Breast-milk Substitutes and Cambodia's Sub-Decree 133.

Monetary penalties were imposed upon these violators, ranging from 2,500,000 to 5,000,000 riels ($625 to $1,250), depending on how many offences were committed, the statement read.

In November 2005, Prime minister Hun Sen's government had approved the sub-decree; its implementation was reinforced in 2014.

The Ministry of Health could not be reached for comment on June 30, July 1 and 2.


Related Articles