Why Do I Study for a Political Science and International Relations Degree?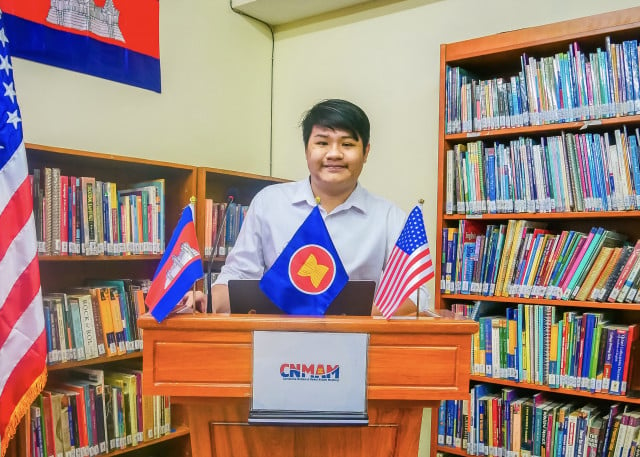 Him Imrorn
September 25, 2020 9:27 AM
In recent years, globalization and education have inspired young people to learn more about politics. One of them is Chhuon Vanndasambath, a 20-year-old senior student majoring in Political Science and International Relations at Paragon International University (formerly Zaman University). Extremely interested in politics at every level, Vanndasambath shared his thoughts on why political science matters.
Him Imrorn: First, would you tell us what Political Science and International Relations (IR) is and what you actually study? And what made you opt for this major?
Chhuon Vanndasambath: Actually, this major is fresh for Cambodians. It may be because Cambodia has started to join in globalization, which strengthens relations between Cambodia and other countries. This makes young people pay more attention to politics and international relations. Basically, IR is a social science major that focuses on politics, economics, and other relevant fields such as law, theology and so on.
The reason why I opted for this major is, first, that I have a passion for learning about social issues, history and the current situation. Also, I want to benefit our society by participating in its development. Finally, I strongly believe that young people need to study this major…since politics is at the core of social development. If the country is instable due to political issues, having other skills will not be important.
Him Imrorn: You have mentioned that IR involves many fields in social sciences. What is the core curriculum of this major? Is it what you had expected before embarking on this major?
Chhuon Vanndasambath: Largely conducted in English, the program focuses on political issues that come up locally, regionally and globally. In addition, we have world history, theology, economics, finance, statistics, social studies, environmental issues and the media. I feel happy with my decision because the curriculum equips me to understand what I need to know. However, it still could be improved. The curriculum does not include an in-depth discussion on Cambodia's politics since it is somehow a sensitive subject matter for both professors and students.
Him Imrorn: For many people, getting involved in politics is somehow risky. So, what are the main obstacles to pursuing this degree?
Chhuon Vanndasambath: Learning for this major requires an enthusiasm for reading. It is essential to read books and articles to raise one's level of general knowledge and to be well informed of what is currently happening so that we can go in depth when discussing and analyzing the social issues we are facing. Moreover, we need to update our knowledge of what is currently happening since in politics everything can change very quickly. There is no clear formula to figure out what the leader's decision will be to protect and develop the country. In addition, students have to stand firm without taking any side to make decisions, take part in discussions and do analysis.
Since these skills equip us with a wide range of knowledge, students can become foreign affairs officials, political analysts, economy experts, professors, researchers, journalists, historians, think-tank researchers, independent analysts, or play similar roles in related fields.
Him Imrorn: What is needed to pursue this degree?
Chhuon Vanndasambath: All freshmen who want to be students in political science and international relations are required to have good English proficiency, profound insight into culture and excellent general knowledge. Students need to have basic English language level with no band lower than 5.5 of IELTS (International English Language Testing System), or a score of 60 or above for TOEEL (Test of English as a Foreign Language). If students cannot fulfill the required English proficiency, they can also take the university's English proficiency exam. They will be allowed to study if they can pass the exam, or will be asked to spend a year studying in the EPS (English Preparatory School) Program offered by the university to improve their knowledge of English if they fail the test.
Honestly speaking, the tuition fee is quite expensive for some students. However, the university has provided a lot of scholarships for students following their grade-12 results or the scholarship exam based on their interest in the major. Besides, being an IR student, he or she also needs to be an open-minded person who is able to enthusiastically accept and respect others' opinions. Social networking and bravery are crucial behavior. Also, he or she should be a person who likes reading books on politics, history and economy.
Him Imrorn: As a senior student, please share with us your experiences on how to study effectively in this major?
Chhuon Vanndasambath: As a senior student, I would recommend three tips (…) First of all, I have to emphasize again that reading is an extensive behavior of IR students. We read to refresh our brains to get updated on the modern world. While reading, we have to find the ways the authors express their experience and thoughts, which we may need to use in our discussions and analysis. Second, we have to observe people and society, learning from others and investigating current issues. Finally, getting involved in society, and especially in politics, is mandatory for all IR students to apply the theory into real practice.
Related Articles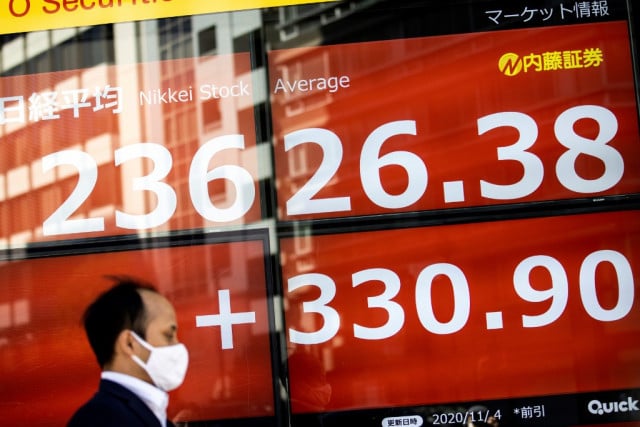 November 10, 2020 9:33 AM