Why Hun Manet's Government Should Strengthen South Korea Ties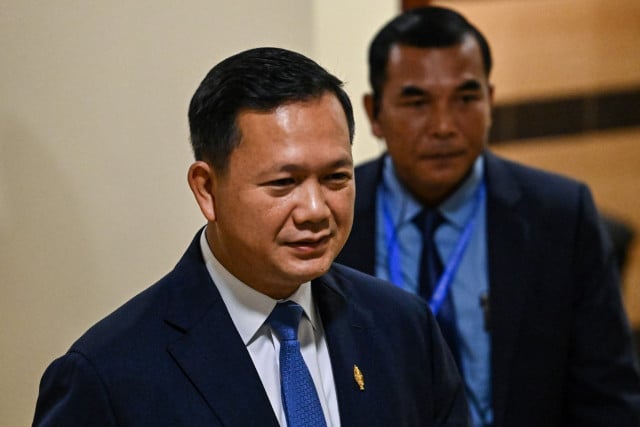 Cambodia and South Korea re-established diplomatic relations in 1997, and the ties have seen substantial growth with expanding collaboration across multiple fields, such as trade, investment, culture, and education.
South Korea is ranked among Cambodia's significant official development assistance (ODA) providers, focusing on socio-economic and physical infrastructure development.
South Korea's support has helped Cambodia's development, primarily in infrastructure, education, healthcare, and agriculture.
In the first ten months of 2022, trade between the countries reached $920 million, an increase of 16.3% year-on-year. The Cambodia-Korea Free Trade Agreement (CKFTA) became law on January 29, 2022, and is expected to boost trade and investment.
To promote deeper connections and mutual understanding between the countries, cultural exchange programs and centers, such as the Cambodia-Korea Cooperation Center and the Cambodian-Korean Cultural Exchange, have been established.
In the defense sector, Cambodia and South Korea signed a memorandum of understanding to reinforce and enhance regional security cooperation and mutual protection.
Despite growing ties, several challenges still need to be addressed by the new government of Cambodia,​ led by Hun Manet.
One of the critical challenges is the need for Cambodia to create a favorable business environment for Korean investors. This includes effective implementation of business regulations and ensuring the protection of foreign investors' interests.
Political stability and mechanisms to address foreign investor conflicts are crucial for attracting and retaining investments.
Moreover, corruption remains a concern for foreign investors, and Cambodia must continue its efforts to combat corruption effectively.
The new government's commitment to eradicating corruption and establishing a transparent and accountable governance system will be essential in gaining the confidence of international investors, mainly South Koreans.
Furthermore, Seoul has concerns about the collaboration between Cambodia and North Korea. To address this, the new government of Cambodia needs to clearly define its relationship with North Korea and continue to implement international and UN sanctions against North Korea firmly.
Regarding China's rising influence, Cambodia should review its foreign policy to ensure it does not entirely rely on China but balances regional and global to build trust to gain more economic benefits with other development partners, particularly South Korea.
Meanwhile, because of China's troubled economy, it would be wise for the government of Hun Manet to re-evaluate its expectations regarding the amount of assistance from China that it may not get as expected.
As new Prime Minister, Hun Manet should substantially deepen the Cambodia-South Korea relationship by undertaking trade, investment, security cooperation, cultural and people-to-people ties initiatives.
Regarding trade and investment, South Korea is one of Cambodia's most significant partners, mainly importing clothing and footwear while exporting electronics, vehicles and machinery.
The Cambodia-Korea Free Trade Agreement will enhance trade and investment between the countries. In terms of social, cultural, and people-to-people aspects, Cambodia and South Korea have established cultural exchange programs and centers, such as the Cambodia-Korea Cooperation Center and the Cambodian-Korean Cultural Exchange event, to foster deeper connections and mutual understanding.
Enhancing technical training, education, cultural exchanges, and tourism can also strengthen societal bonds. Additionally, security cooperation has emerged as an important new facet of Cambodia-South Korea relations.
It would be better to maintain high-level defense dialogues and regular joint military exercises across land, sea, and air domains and seek military aid and training programs for Cambodian forces focused on peacekeeping, counterterrorism, border security and maritime security.
In short, while there will be some pressure from the West, deepening relations in a particular area with South Korea is the strategic choice for Cambodia's new government.
To take the relationship forward, Hun Manet should address the existing issues and focus on deepening economic and development cooperation, security partnerships and people-to-people exchanges.
Boosting trade and investment in high-tech manufacturing, agriculture, and services could diversify the economic relationship beyond the garment sector. Moreover, expanding military and cybersecurity cooperation will increase relationships, which benefits both sides.
So Channtha is a lecturer in politics and international relations at the University of Cambodia.
Related Articles