Why Should Students Study International Relations Majors?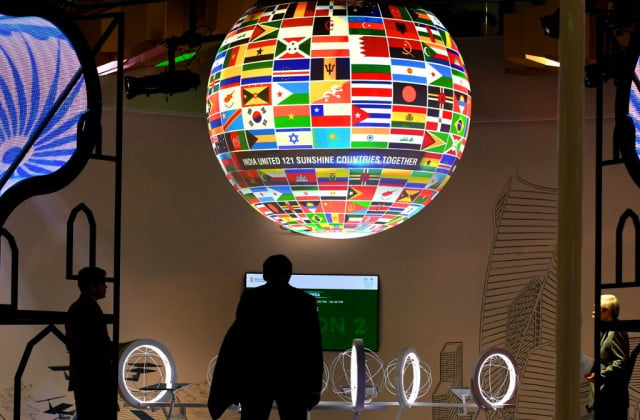 Rim Sokvy
December 2, 2020 9:01 AM
In the contemporary world, modern technology and globalization have become the forces that make the world more connected and interdependent. They have shaped the cultural, political, and socio-economic aspects of society around the globe, and have made the world become more convenient in terms of trade, communication, human-to-human connections, and cultural exchanges.

However, they have also brought about unintentional consequences such as global warming, terrorism, poverty, rising sea levels, transnational crimes, and cyber security.

Addressing these problems requires attention from not only the government but also non-governmental organizations and individual citizens. Whether the global situation is getting better or worse, it is vital to acknowledge that the world is interdependent, which means that it may not be possible to understand the world's pressing problems through the regional or national lens. The rapid development of modern technology, science, and international trade, coupled with resource depletion and transnational crimes is having a profound, sometimes unknown impact on society, economy, and politics in manners that may not be easy to envisage.

In the past, governments used to be autonomous agents who made decisions about military and economic issues and provided security to citizens in their respective sovereign territory. However, the emergence of the above-mentioned concerns coupled with the rise of new actors such as intergovernmental organizations (IOs), non-governmental organizations (NGOs), and multi-national corporations (MNCs) has made state monopoly virtually obsolete. As some problems require the understanding of international politics, it is why the study of International Relations (IR) has become more important as it helps equip students and new generations with knowledge and skills to address problems in the present and future. This article seeks to explain why IR subjects are of importance to students.
What is International Relations?
International Relations has been defined as an interdisciplinary subject that concerns the relations and interactions between states, including their foreign policy, cooperation, peace, war, as well as the interactions between non-states actors such as IOs, NGOs, Terrorist organizations, and MNCs. In addition, it also includes various aspects of the state such as economy, politics, society, military, sovereignty, and how they influence and shape each other. For example, there has been a lot of discussion on "How Cambodia should navigate its foreign policy in the world that has been influenced by the strategic rivalry between United States and China". The discipline of IR covers a vast array of subjects as it is expected to equip students with critical thinking, analytical, and problem-solving skills that enable them to understand contemporary problems and be able to solve them.
The relevance of international relations to the contemporary world
In ancient society, particularly in ancient Roman and Chinese empires, the study of politics and military science was the privilege of the patricians and the nobility, with the belief that knowledge gives them the power of control. However, in the present time, the study of politics and military is open to all since every citizen has a role to play in society. It is in this instance that the study of IR has gained its momentum and become an important college major that students should consider studying.
In the twenty-first century, since the scope for participation in politics has grown and it has become easier to make one's voice heard. When we understand politics, we can observe and understand why governments do the thing they do. For example, if we study IR, we may be able to understand why the North Korean leader, Kim Jong Un, is trying to develop nuclear weapons rather than let his people live prosperously with economic development and freedom. With knowledge of politics and IR, we may understand why the Cambodian government appears not to practice strict measures vis-à-vis Chinese migrants in Cambodia even though many of them have committed crimes and been accused of money laundering.
In addition, as a citizen of our own country, whether we know it or not, we engage in politics every day. Aristotle said more than two thousand years ago that "Man is by nature a political animal." According to this dictum only gods and animal can survive without the confines of political influence. Aristotle stated that as we live in a society and interact with other people, our lives are interdependent. We pay tax to the government and in exchange, the government provides us with security and makes decisions on our behalf. Sometimes, we might not be content with a particular decision as it may not represent our interests because we are not involved in the decision making process. This is just an example of many aspects of politics in society.

Why study international relations?

Studying IR provides students with many opportunities to join and participate in volunteer work and movements that aim to solve social issues, such as gender inequality, social injustice, climate change, and human rights violations since IR students tend to be better informed about these issues.

As they gain knowledge about international relations and diplomacy, they can work for the government and represent the country on the international stage. So studying IR could give us opportunities to climb the ladder of power and shape the country's policy. Even if we are not interested in working for government, there are also many jobs that IR graduates can do such as teachers, writers, analysts, advisors, and researchers.
Moreover, studying IR can help students to understand politics and economy of society as a whole. They can gain a deeper understanding of peace and war as they would study history, political theories, economics, international organizations, and other aspects of international politics.

IR students are often required to do research that involves a lot of reading and analysis, so it is necessary that they should keep themselves informed about the world around them and make rational and wise decisions. Besides mastering these transferable knowledge and skills, IR students also can improve other skills, such as research, communication, and interpersonal skills.
Conclusion

Studying international relations majors would give students the opportunity to work in various sectors such as research institutions, media outlets, government ministries, and NGOs. However, in order to grasp those opportunities students need to equip themselves with other technical knowledge and skills such as computing, public speaking, and language skills, as well as soft skills such as communication and interpersonal skills.

However, there remain challenges when it comes to studying IR in some countries, particularly in developing countries where freedom of speech and expression is limited. Moreover, the study of IR is based on Western ideologies and concepts. For instance, political theories­, such as liberalism, realism, and constructivism and the concept of state are very Western because they are based and have been developing in Western countries and have ignored the historical and political concepts in other regions such as Asia. Another problem is the lack of literature in language other than English. So if we want to get access to a vast array of documents, we need to master English first.

In conclusion, if we are passionate about political science and want to work as a researcher, an ambassador, and a policy maker, studying IR is the right choice. However, while studying, we should try to engage ourselves in volunteer work and internships at different NGOs, companies, and government departments.

Such engagement could help us to improve our technical knowledge and skills. It is also crucial to read and write often because they can help us improve our analytical skills and our understanding of international politics.
Rim Sokvy is a fresh graduate majoring in International Relations from the Department of International Studies, Royal University of Phnom Penh. He is a former intern at Konrad Adenauer Stiftung Cambodia and currently an intern at Cambodian Education Forum.
This article was originally published by Cambodian Education Forum.
Related Articles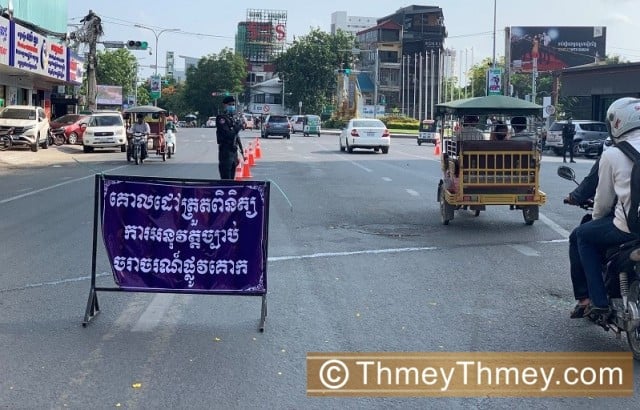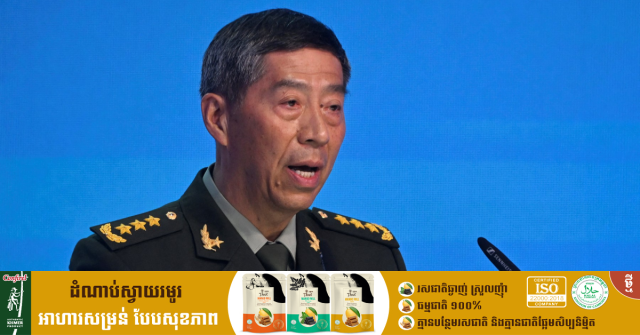 September 20, 2023 6:15 PM