Wish Granted: Lim Pisal Climbs Mount Everest to Fulfil his Deceased Brother's Wish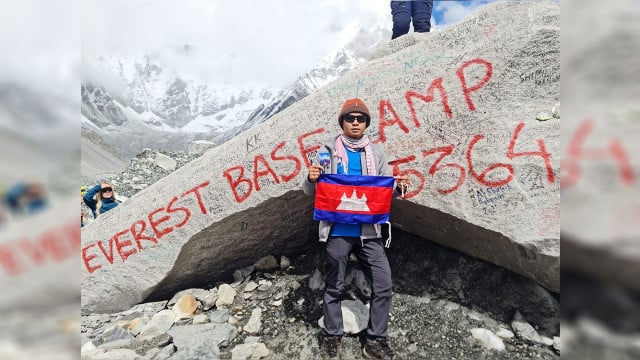 PHNOM PENH – In 2012, Lim Piseth made an attempt to reach the peak of the world's highest mountain, Mount Everest. But he never made it: He died midway to the summit.
Ten years later, his older brother Lim Pisal decided to fulfill his dream. On October 2, 2022, he joined an expedition to climb the mountain that stands 8,850 meter high. He did not make it to the summit. However, he got to the Everest Base Camp, which is at 5,364 meters of elevation and had actually been his brother's goal. Reaching base camp took Pisal nine days.
Located on the Nepal-China border, Mount Everest attracts daring climbers from all over the world who are eager to explore the mountain and to challenge themselves. Among them are Cambodians.
It took Lim Pisal nine days to reach the Everest Base Camp on October 10. At the camp, he held high the photo of his brother to show the mountain that Piseth had reached his goal through him, and planted a Cambodian flag.
Pisal intends to spend one month to study the geography of the area and explore Everest Base Camp's surroundings.
So Sokhalay, who is a close friend of Pisal, said that Pisal's determination to finish what his brother had started has been entirely supported by his wife who assured him that she would be able to look after their three children during his absence. She was convinced that her husband would be able to fulfill his younger brother's last wish, he said.
"Pisal initially wanted to fulfil his brother's wish by scattering his ashes there,"Sokhalay said. "But instead, Pisal took Piseth's photo with him to show it to the mountain when he would arrive at Everest Base Camp."
Before embarking on the trek, Pisal had done research on the area, sought and received information and suggestions from people who had climbed Mount Everest, Sokhalay said. Both he and Pisal are experienced mountaineers who have climbed numerous mountains not only in Cambodia but also in Southeast Asia.
Originally written in Khmer for ThmeyThmey, this story was by translated by Meng Seavmey for Cambodianess.
Related Articles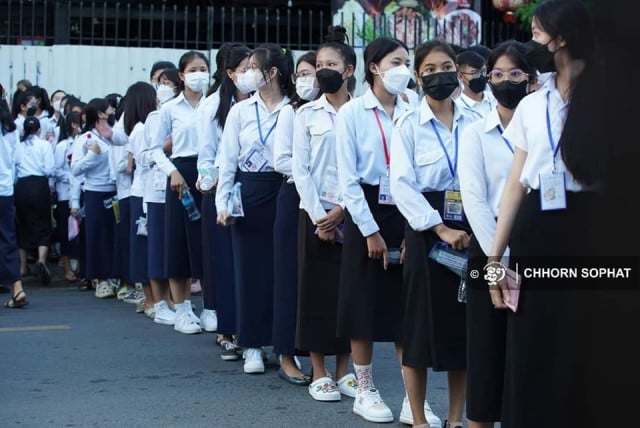 December 31, 2022 2:12 PM