Women Activists Call for End to Threats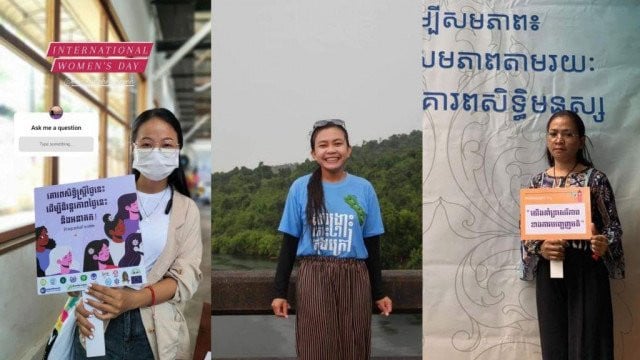 Support needed for advocacy campaigners
PHNOM PENH--Women's environmental and human rights activists say they continue to face discrimination, harassment and intimidation as they work on social issues, especially in nonviolent advocacy.
They urge all relevant partners to encourage and support them, as well as ending threats to activists, especially women.
Phoun Keo Raksmey, an environmental activist and member of the former Mother Nature Organization who has just been released on bail, described the challenges of pressure in her social work.
The mental pressure affected her seriously because her family was always worried about her well-being and not wanting her to continue any work that is risky or dangerous. She had lost close friendships because she did not want to hurt the friends in any way.
Those around her often said, "You are a woman, do not try to do risky and dangerous things in society, let's focus on your study and work, then marriage that are all a woman's success."
The young environmental activist said she was unjustly detained for 14 months before being released on bail in November last year, she hopes that every family will support their daughters' decisions on gender equality, because any task in society requires the participation of women.
"I really want to have more support and encouragement for women's decisions to make women achieve what they want. And it is better when there are women involved in all development sectors," she said.
Eng Malai, also known as So Metta, is a Khmer Thavrak activist who was imprisoned for demanding the release of trade unionist Rong Chhun. She said that activists who were suffering from social problems were often detained, convicted and subjected to all forms of violence.
She demanded the government drop the charges and release all activists to encourage them to work together on social issues with the government.
"I urged the government to reopen democratic freedoms and address the people issue especially land, natural resources, labor issues, rather than the use of force and intimidation," Malai said. She called on all members of the public and the government to work together to end violence, especially against women.
Keo Yary, the youth coordinator and empowerment officer at the Cambodian Youth Network, agreed that such challenges exist but these did not affect her personally.
Because she works with young people to raise awareness of their rights, she does not take action on sensitive issues in society. However, she would like to see more young women participate in social activities – mainly women to have the same level of education and knowledge as men.
"Our women today are highly educated. I see young women becoming more active in society, and this involvement will be more influential according to their level of education," Yari said, adding that such participation will make those brave women become role models for the next generation of young women.
Related Articles
November 26, 2023 11:10 AM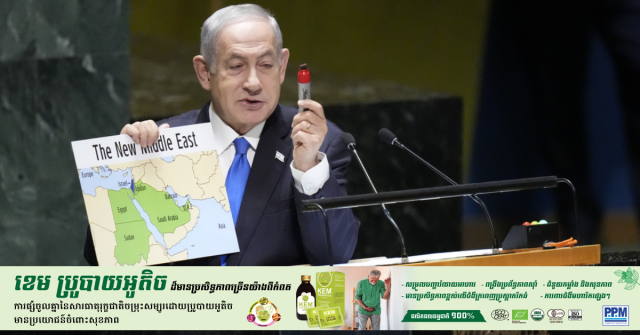 September 23, 2023 12:46 PM