Women Grasp the Reins of Business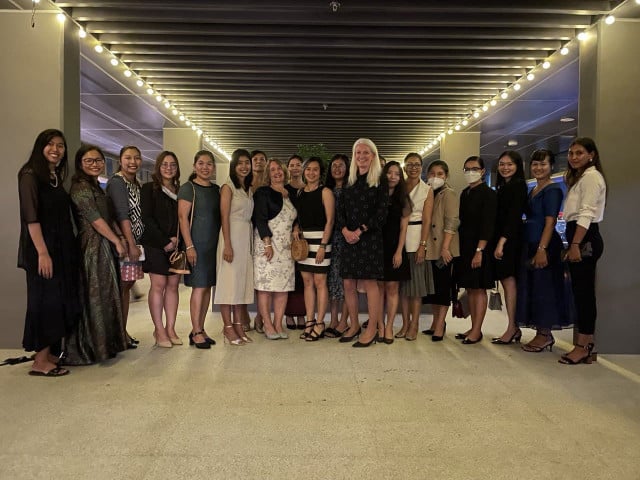 Roadblocks remain but gender equality makes strides
PHNOM PENH –Women's participation in the Cambodian economy has improved significantly over the past decade with many turning out to be prominent entrepreneurs. However, experts still see roadblocks for women that need to be removed.
Women have dominated small and medium enterprises (SMEs) and have become a vital catalyst to spur economic growth and sustainable development. Up to 61 percent of businesses in Cambodia are owned and managed by women, a Labor Ministry report says.
Neng Sokneang, the co-founder of a technology and e-commerce business Kokopon, said the participation of women in the economy had increased in the past decade. She said having more women create and develop businesses is not only important to achieve gender equality but also has positive implications for the development of the country.
Expressing her excitement about her company's journey, she said it was a source of pride for Cambodians that more businesses – including those in the technology industry – were being managed and led by women.
Many of them aim to promote local products, improve the livelihoods of farmers and local producers as well as to push forward digital knowledge among the public – all of which contribute a lot to the sustainable development of the country.
"I have proved to my family and society that women can lead and run a technology business to be successful in the country where women have long been considered as just housewives who can do only small-scale work," she said.
As a start-up business, her company faced many problems and didn't have much cash to hire experts or compete with major companies.
"But we have tried our best and now we can do far better in terms of offering a more competitive salary," she added.
Tiv Chandeth, CEO of printing company IPML Ek, agreed that more women are getting involved in business.
As the winner of the 2015 Women's Championship of the Competition on Women and Leadership, Chandeth said she started as a small printing house and strived to become one of the top 10 printing companies in the country.
"I am very proud that a woman like me can empower other women in society through our works and service with both quality and standards," she said.
The growing role of women in business would have many positive effects on themselves and their families.
"Women should not lock their potential and underestimate themselves. You're a person who can shine like a star and be able to generate profits to support your family and society as a whole," Chandeth said.
Vorn Pao, the president of the Independent Democracy of Informal Economic Association (IDEA) acknowledged that women play a crucial role in generating income for their families in formal and informal economies.
Pao said women are active not only in the business sector but also have greater digital and leadership skills.
"Our country is favorable for the informal economy, which employs most of the women. They can earn a living and support their families and society," Pao said.
The Chhunhak, director-general of the General Directorate of Gender Equality and Economic Development at the Ministry of Womens' Affairs, noted that over the past ten years, there had been an evolution in which more and more women are taking the lead in business.
More importantly, Cambodian women now have more freedom to choose jobs and careers while women's economic empowerment has contributed significantly to the enhancement of family livelihoods and all of society.
He said that in 2021 Cambodia was ranked 46th out of 156 countries on women's participation and economic opportunities compared with 2012 when it was ranked 78th out of 135.
"There was a significant decrease in women's participation in vulnerable occupations from 70% in 2012 to 54.8% in 2017 due to increased access to decent work and greater access to opportunities in business and well-paid activities," he said.
With more women becoming entrepreneurs, they gained value and freedoms, being able to exercise their rights, make choices and build up their potential and talents in the business area.
Eventually they would have more power in family decision-making and help support families' wellbeing as well as contribute to reducing vulnerabilities and poverty in society.
"When women have a higher income and a better life, they are more likely to explore and acquire new knowledge and be able to better support their families, sending both their daughters and sons to school for higher education."
Challenges remain for women
Despite the growing role of women, there have been many roadblocks that hold back their potential in society that was evolving quickly.
Sokneang said there were still many prejudices about women's business ability and leadership capacity because Cambodia is a male-dominated society. Some of the perceptions were that women lack determination and decisiveness in decision-making and that male leadership yields better results.
"The traditional concept of gender holds that women only play a role at homes such as looking after children and cooking and such perceptions make women's leadership positions in most aspects less significant than those of men. Usually, they have to work twice as hard to be recognized," she said.
For Sokneang, a change in society's perspective on women is vital. That is why she started by building a business from a small platform despite many obstacles as she hoped to be a role model who inspires other women to do the same.
"At the beginning, I had no skill besides coding, but to gain the business knowledge I took part in a lot of business training and workshops. I also became a business mentor and trainer for other businesses, especially women business owners," she said.
Chandeth agreed that women still face many issues when it comes to expanding their role in business.
Traditional perspectives and stereotypes continue to be a great barrier as they are traditionally expected to be "proper women" with proper attitudes and characters, and their role and capacity have often been questioned or disregarded.
"These stereotypes still affect women's development as these put a lot of pressure on them. For example, they are often criticized or it is considered inappropriate for them to meet with other men even at work besides their husband," Chandeth said.
For Chhunhak, the challenges facing women now are beyond the existing social norms. These include resource access and management and difficulties for business development, especially for those living in rural areas.
"Because most women entrepreneurs are still operating and starting small and informal micro-businesses, it is difficult to obtain official support, especially in digital and technological skills to cope with current trends," Chhunhak said.
However, there was still a lot to celebrate as many women were starting to discover their potential to business and leaving the mindset that it is something they should not or cannot do.
"It is really one of the best things when they dare to demonstrate their ability and talent to their families and the society. This proves that they are gentle but not weak and they really have the ability to do what men can do," Chhunhak said.
More support needed in terms of finance and skill development
Women in business such as Chandeth and Sokneang yearn to see more support and solutions to the challenges so that women can do better and flourish.
"Cambodia needs to strengthen awareness and provide more training to advance women's capacity in selecting start-up ideas and developing viable plans. For instance, corporate income tax support, the government's support for women employees, as well as other kinds of assistance," Sokneang said.
Chandeth agreed that more support for women to advance their skills and career development is much needed as it doesn't only address the gender equality issue, but also has important implications for businesses environment.
"Therefore, promoting diversity in management is needed by including more women in top positions. This is the key to increasing productivity, and competitiveness and thus capturing the economic and social benefits," Chandeth said.
More support was desperately needed from women's families in terms of sharing household work and sharing responsibilities taking care of family members, especially the elderly and children.
"Sharing housework and caring for family members is the responsibility of all members. So, this offers great help to women and girls as they can be more able to exercise their rights and unlock their potential to be entrepreneurs and business owners," he said.
Speaking of support, Pao of IDEA drew attention to issues facing women in business during the COVID-19 pandemic, pointing out that many businesses run by women have been hit hard.
They had lost income while their entrepreneurial knowledge and skills were still limited, especially in terms of budget management.
"I call on the government to provide financial and technical support for them during the pandemic since women play a very important role in the family and the national economy," he said.
The Cambodian government also prioritizes women's role in the economic sector as it recognizes women as a driving force of sustainable growth.
The Womens' Affairs Ministry has established a framework for the development of women's entrepreneurship through the launch of the Women Entrepreneurship Development Center for entrepreneurship training and nurseries and by strengthening the network of women entrepreneurs.
There are 14 women's development centers across the country, and these have provided vocational training to more than 30,000 women since 2014.
In addition, according to Labor Minister Ith Samheng, there have been measures that aim to support women and other vulnerable groups by promoting their small and medium enterprises.
"To achieve the potential for sustainable business is to consider and ensure that in the means and measures to support SMEs that women entrepreneurs have the opportunity not only to recover their business, but to develop its resilience, enter the digital age and respond to the Fourth Industrial Revolution," Samheng said.
Related Articles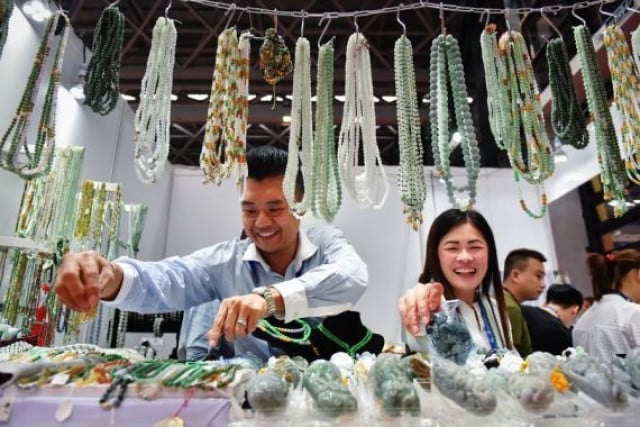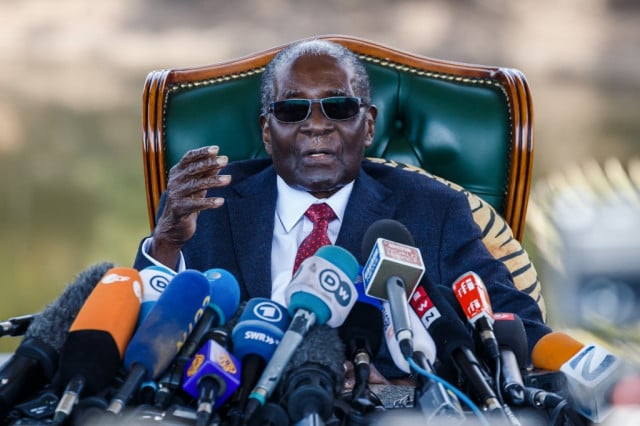 September 6, 2019 8:52 AM