Women's Group Calls For Utilities and Rent Suspension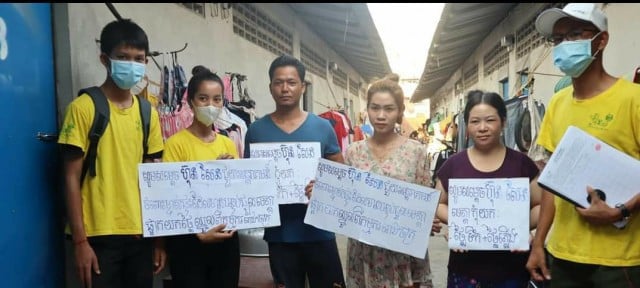 Poor students and factory workers need relief from COVID hardship, PM told
PHNOM PENH -- The Women for Society organization has launched a social media campaign asking the government to scrap power and water bills for needy people and for landlords to suspend rent for three months during the COVID-19 outbreak.
The Women for Society president Yean Reaksa said the request applied especially to students and factory workers. So far, more than 300 people have sought help from the campaign.
"Please, Prime Minister Hun Sen, intervene with landlords who have rooms to rent to temporarily suspend rent from factory workers. Please, Samdech Hun Sen, do not charge for water and electricity," the message says.
The campaign is asking the Prime Minister to scrap water and electricity bills and to suspend room rents from April to June.
"This request for intervention is to alleviate the hardship of the needy and people who lost their jobs during the ongoing COVID-19 community outbreak," he said.
He said that after gathering more supporters, his group will send the petition to Hun Sen's cabinet in the coming week.
Phay Siphan, government spokesman said that he could not comment on how the state would consider the petition as he was waiting for a response from the cabinet.
Reaksa said that if there is no appropriate response to help workers, students, and the informal economy, Women for Society will find other strategies to ask the governments to intervene.
As of march.18, the number of COVID-19 cases since records began was 1,541, with 898 people having recovered and just one death officially attributed to the virus.
Related Articles