Women's Hockey Team Set for Asian Games Qualifiers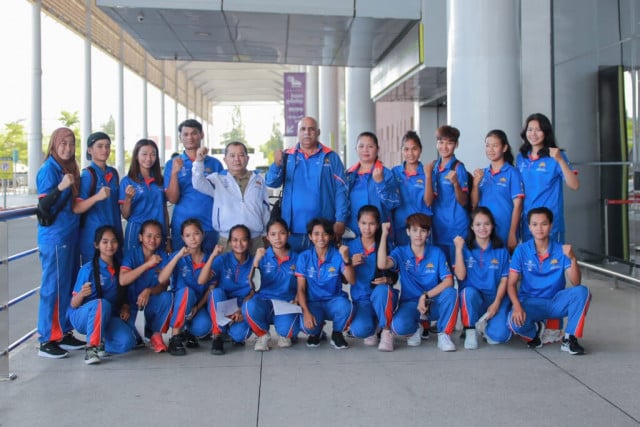 Performance will help assess training
PHNOM PENH – The Cambodian women's hockey team left for Indonesia on Thursday for the Women's Asian Games qualifier.
Six other countries will take part in the tournament which runs from June 6 to 15 in Jakarta.
Speaking at Phnom Penh International Airport, Kaing Sothea, secretary-general of the Cambodian Hockey Federation, said Cambodia will compete with Singapore, Kazakhstan, Hong Kong, Sri Lanka, Uzbekistan and the host country.
Three teams will drop out in the qualifying stage and those left will advance to the finals in Hangzhou, China. The finals were originally scheduled for July but were postponed. A new date has yet to be confirmed.
Sothea added that the qualifiers are an important event in assessing the rankings of Asian countries.
Participation was an obligation for Cambodia as a full member of the Asian Hockey Federation, while another big benefit was to measure the level of effectiveness of the women's hockey team after training, he said.
The 21-strong Cambodian delegation is made up of 16 players and five officials.
He added that participation aims improve the technical abilities of the team in preparation for hosting the SEA Games next year.
The Hockey Federation of Cambodia will seek opportunities at the end of the year to train and compete abroad with international partners to prepare to host the Games.
Sothea said he hoped that in the qualifiers, the team would get better results than in previous international competitions.
Related Articles