Women's Rights Advocates Call on Hun Sen Not to Punish Women due to their Clothes Online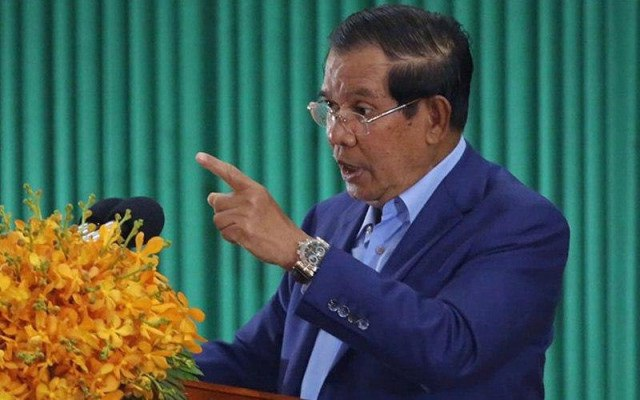 Phoung Vantha
February 20, 2020 12:13 PM
One woman defies the authorities' clothes orders at her site
PHNOM PENH—NGOs and women's rights organizations Wednesday sent an open letter to Prime Minister Hun Sen in response to his call to the Cambodian authorities, including the Ministry of Interior, the letter read, "to investigate and repress women whose businesses use those online practices which [he said] affect social morality, Khmer women's values and Khmer culture."
Speaking at the annual meeting of the Cambodian National Council for Women (CNCW) on Feb. 17, the letter said, Hun Sen also told the Ministry of Post and Telecommunications to block all Facebook pages and other social networks if they sell products showing women in revealing clothes.
"The Prime Minister's order to track down and 'educate' women represents a menacing application of the state's surveillance apparatus to advance a discriminatory and patriarchal agenda.
"Punishing women for their choice of clothing is, therefore, part of the root cause of violence, rather than its cure, and must be rejected," the open letter read. "We appeal to the Cambodian government to acknowledge that Cambodia Needs to Respect Women's Rights to Self-Determination, Expression, and Bodily Integrity in order to achieve gender equality and end gender-based violence in Cambodia."
Moreover, the letter said, "Facebook must refuse to cooperate with any discriminatory requests by the Cambodian authorities to block women's profiles."
Signed by six leading women of organizations involved in women's rights in Cambodia along with a gender consultant, the letter pointed out that "[i]t is important to note that social values are arbitrary, relative, and constantly changing…Also, there is no evidence-based research that affirms that women's clothing choice is the root cause of degradation of social morality."
Amnesty International Wednesday said in a statement posted at its website that Hun Sen's assertion that women are to blame for sexual violence and human trafficking due to their choice of dress on Facebook is a dangerous instance of blaming the victim. "This rhetoric only serves to perpetuate violence against women and stigmatize survivors of gender-based violence," the statement read.
On Feb. 19, just two days after Hun Sen's speech, Phnom Penh's Tuol Kork district police brought in Thai Sreyneang for "education."
According to Tuol Kork district Police Chief Sok Heng, Sreyneang, who sells clothes online, often posts "excessively sexy" photos and video clips that affect tradition and the honor of Cambodian women. She received "guidance" and made a public apology in a video, he said.
Sreyneang also signed a document according to which she will stop being shown wearing "revealing" clothes on her Facebook page. "I promise to stop posting sexy pictures. And I am appealing to my friends on Facebook: Don't follow me," she said in the video posted by the Phnom Penh Municipal Police.


Thai Sreyneang Wednesday is arrested by the Phnom Penh Municipal Police after posting a photo of herself in underwear on her Facebook page. Photo: Phnom Penh Municipal Police
According to the police, Sreyneang, was released on Wednesday afternoon around 11:30. But about three hours later, she posted a photo of herself in underwear. She was brought to court and now faces charges under the Anti-Trafficking Law, articles 38-39 with a possible jail sentence of one month and one year, the Phnom Penh Municipal Police said Thursday in a Facebook post.
Related Articles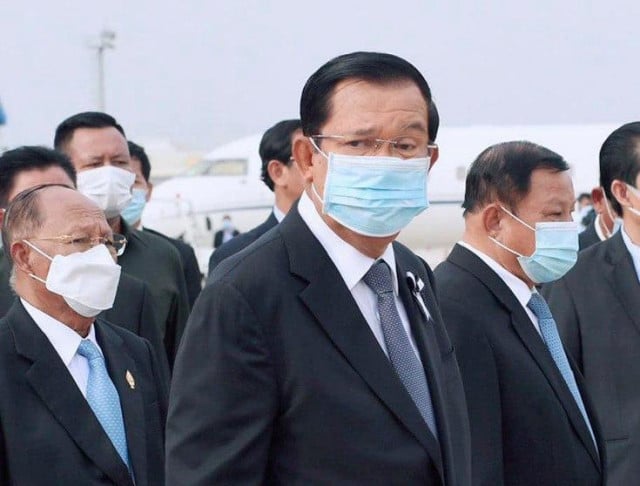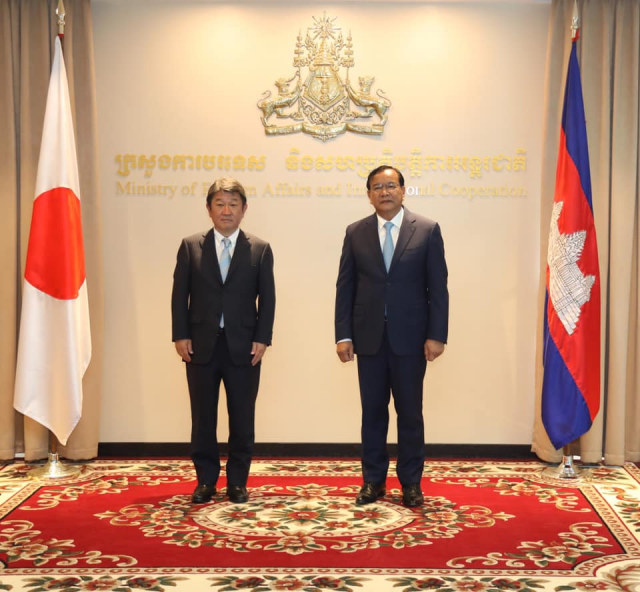 October 21, 2020 12:41 PM