Women's Wheelchair Basketball Team Take Out Silver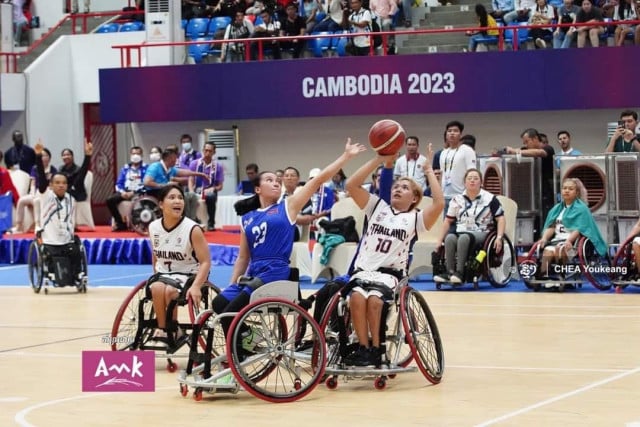 PHNOM PENH — Cambodia's women's 5x5 wheelchair basketball team won the silver medal after losing 29-66 to the Thai team at the Morodok Techo Elephant Hall 2 on June 7.

In the semi-final, Cambodia beat the Lao team 48-28 and the Philippines team 40-25 and lost to the Thai team 49-32.

The Lao team won the bronze medal after beating the Philippines 54-14.

The Cambodian women's team won the gold medal earlier in the 3x3 discipline after defeating the Thai team.

There are twelve members of the Cambodia team, including An Sinet, Doung Chanraksa, Ek Srey Mom, Hor Chanthy, Lak Savry, Moe Et, Phoeung Phors, San Rotha, Sieng Sok Chan, Soem Da, Tao Chanda and Ton Tom.
Related Articles