Work-Related Accidents Decreased in 2018 - Reports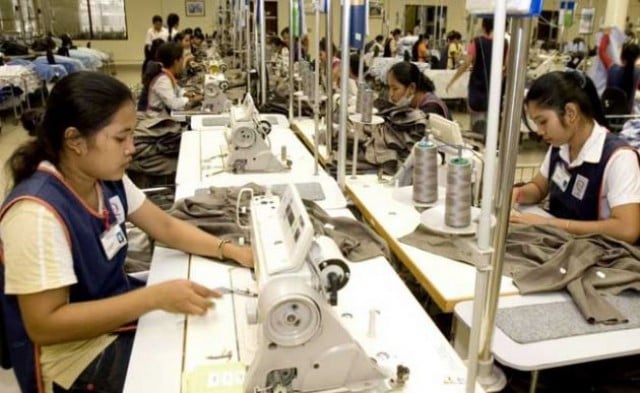 Thmey Thmey
May 8, 2019 8:11 AM
Work-related accidents caused the death of 200 people and left 34,608 workers injured last year in Cambodia. However, this represented a 19.45 percent drop compared to the number of fatal accidents and injuries in 2017, according to the 2018 Report of the National Social Security Fund (NSSF).

Based on data gathered from businesses across the country, the report found that, among the injured workers, 2,711 were seriously injured while the 31,897 others suffered minor injuries.
Cases of fainting in factories markedly decreased last year. The NSSF data shows that the number of incidents dropped by 54.55 percent compared to 2017. Fainting incidents took place at 10 factories and institutions.
Heng Sophannarith, director of the NSFF Policy Division, said that many factors may contribute to workers fainting in factories including social and psychological ones, overwork, biological elements as well as working conditions.
"Our working group is reaching out to factories to raise awareness on work-related risks among workers and employees in order for them to have health safety and to promote their wellbeing, which ultimately benefit Cambodia's economic sector," Sophannarith told Thmey Thmey.
Ath Thon, president of the Coalition of Cambodian Apparel Workers' Democratic Union, also noted that work injury cases have declined significantly.
"I can see that some 600 companies, which are working with ILO [International Labour Organization], have made significant improvement of working conditions for workers and employees," Thon said. "We can say that the rate of working-condition improvement is between 60 to 70 percent compared to the previous assessment."
"However, some unregistered companies still keep on having harmful working conditions," which may lead to workers being injured, he said. Moreover, low-wage workers and employees who end up working too many hours may affect their health, he added.
The ILO data show that more than 2 million workers die each year due to work-related accidents and diseases worldwide.
According to the Ministry of Labour and Vocational Training's 2018 report, there were 11,397 enterprises and institutes registered to operate in Cambodia.
Related Articles