Work Start on Siem Reap Referral Hospital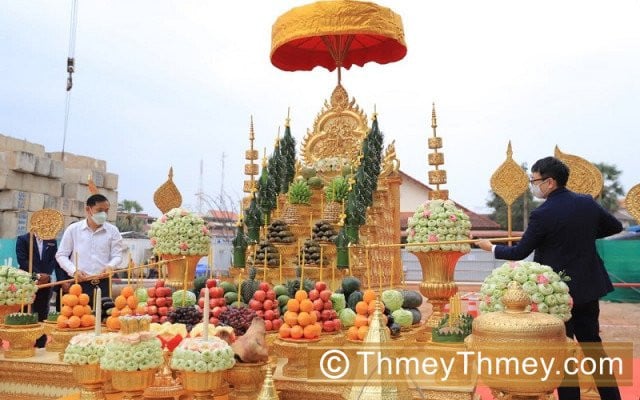 Japanese aid brings new level of services
SIEM REAP--Construction started on Thursday of an $18 million referral hospital in Siem Reap Province, built with a grant from the Japanese government.
The building covers 7,260 square meters and its four stories will include an emergency department and specialized services such as surgical theatres.
Kros Sarath, director of the provincial health department, said the grant for the building came through the Japan International Cooperation Agency (JICA).
The building will be equipped with elevators and have 220 beds with high-level design to safeguard against virus infection.
Tadashi Ogasawara, the project consultant from JICA, said the building will take 22 months to complete.
Tadashi said the Siem Reap Provincial Hospital will play an important role in providing treatment for the citizens of Siem Reap and those from other provinces.
"In the COVID-19 context, I think the demand from people is going up now and will in the future, so it is important that the provincial hospital has to provide for all these needs, and I hope that this project will contribute to serve people," he said.
"I am sure that this project will contribute to achieving universal health coverage, which is the most important goal of the government by 2030."
Pin Prakoth, Deputy Governor of Siem Reap, said that the new building showed clearly the depth and strength of the relationship between the governments of Cambodia and Japan.
"The building under construction is a new outcome for the province's health sector and will provide citizens with more civilized, modern, effective and higher quality welfare services," he said.
Prakoth also praised the hospital (planners??) for their communications with development partners to improve the provincial health sector.
Related Articles