World Bank: COVID-19 Delta Variant Slowing Cambodian Economic Recovery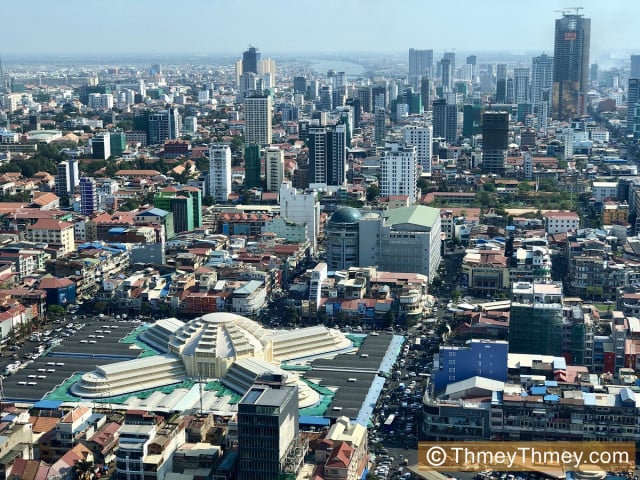 Household income is down and key engines of the economy remain stalled as COVID-19 cases rise despite vaccination progress, prompting the World Bank to downgrade its forecast for 2021
PHNOM PENH--The Delta variant of COVID-19 is slowing down Cambodia's economic recovery at a more alarming rate than economists had expected, according to the World Bank who announced they were downgrading Cambodia's economic forecast for the year on Sept. 28.
Echoing the concerns of the Asian Development Bank last week, the World Bank's senior economist Ly Sodeth said that the prolonged Feb. 20 community outbreak has derailed Cambodia's plans for economic recovery, with construction, services and real estate all slumping as COVID-19 cases continue to rise.
The sluggish recovery has led the World Bank to downgrade Cambodia's economic forecast for growth from 4.0 percent down to 2.2 percent for 2021, despite the relatively stable growth of exports.
"The reason there has been downgrading for Cambodia's forecast economic growth was because we have seen the increasing number of COVID-19 cases in Cambodia since the second quarter of 2021 and until now," Sodeth said.
He added that the threat of COVID-19 outbreaks and their resultant disruption to the economy remains high, despite Cambodia's vaccination progress. Sodeth warned that a continued rise in cases could see another lockdown imposed, which would further stunt economic activity.
"This prolonged disruption will affect the country's economy and the recovery even though agriculture sector remains strong and products exporting has been reinstated," said Sodeth.
Hundreds of thousands of jobs have been lost over the course of the pandemic, with an estimated 110,000 in the tourism sector, which had previously provided around 2 million jobs and contributed roughly a quarter of the country's GDP.
Now many Cambodians are under immense financial pressure as job opportunities dry up and hours are cut due to COVID-19 outbreaks and subsequent containment measures. The World Bank estimated that 45 percent of Cambodian households have continued to experience income losses in March 2021.
"The risk leads to a serious decline, and Cambodia's outlook remains highly uncertain," Sodeth stressed.
In order to accelerate recovery, action is needed to create new jobs and more should be done to capitalize on the new investment law and the Cambodia-China Free Trade Agreement, but the World Bank suggested Cambodia focus on reducing the cost of doing business, address issues within the logistics and energy sectors and provide more consistent regulations for work.
The World Bank has forecast that Cambodia economy will grow by 4.5 percent in 2022, he added.
Related Articles