World Bank Credit to Boost Covid Recovery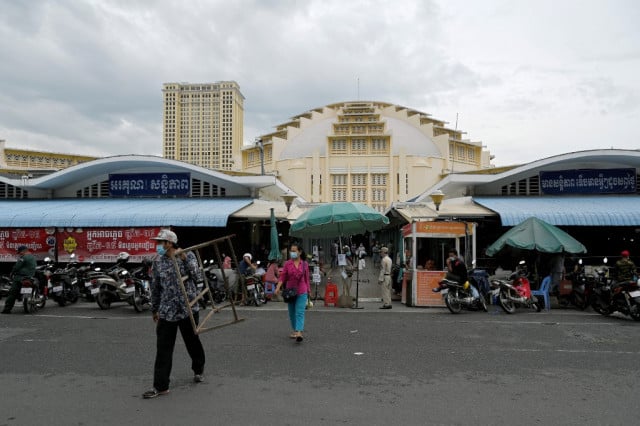 Relief to come for those hit hard by pandemic
PHNOM PENH --The World Bank has approved $200 million credit to help Cambodia deal with the COVID‐19 crisis by providing timely and targeted relief to affected people, facilitating recovery through structural reforms, and building resilience against future economic shocks.
The International Development Association (IDA) credit for the Cambodia Relief, Recovery and Resilience Development Policy Financing Project (DPF) was agreed on June 24.
Inguna Dobraja, World Bank country manager for Cambodia said there is a clear need in Cambodia for quick-disbursing resources to support a comprehensive, government-led program that will protect the poorest from the impacts of the crisis and help economic and social recovery.
Cambodia is facing an unprecedented economic and social crisis, the World Bank said.
In 2020 its economy contracted for the first time in thirty years—by 3.1 percent—and the country is in the midst of its worst COVID-19 outbreak since the pandemic began.
The sectors hit hardest— including garments, tourism, and construction—are also those which account for much of the employment in the country, creating additional challenges for a sustained economic recovery.
The World Bank said that in the absence of significant mitigation measures, the pandemic could result in sharp rises in unemployment and poverty, with the number of people falling into poverty expected to swell by nearly one million.
Cambodia has introduced emergency response measures and is preparing a post-COVID-19 economic recovery plan. This latest financing project will help the government mitigate immediate effects of the pandemic by supporting actions that provide financial relief to affected households and firms.
These actions include the introduction of reforms to improve the business environment, as well as measures to strengthen public finance management and revenue-mobilization institutions.
Over 200,000 migrant workers, of which 43 percent are women, have returned to Cambodia from neighbouring countries since the beginning of the pandemic, according to a United Nations report.
The report on the impact of COVID-19 on returning migrant workers sets out the hardships and vulnerabilities they face. It shows that nearly 30 percent of their households have no income and more than 50 percent of returned migrant workers have debts.
Returning women migrant workers are more likely than men to have no money and face more difficulties finding employment. In terms of accessing social assistance and essential health services, only 25 percent of returned migrants have IDPoor cards and more than 49 percent have problems accessing health care due to lack of money or distance to health care providers, report said.
As of June 24, 2,762,777 persons have had both doses of a COVID-19 vaccine, but the vast majority of these are in Phnom Penh.
Cambodia has reported 46,065 cases, 40,769 recoveries and 509 deaths since the pandemic began.
Related Articles