World Bank says Cambodia's economy expected to bounce back in 2021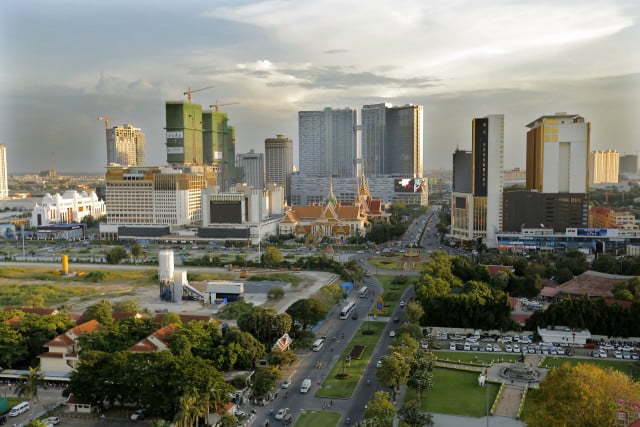 Xinhua
December 18, 2020 3:18 AM
PHNOM PENH-- Cambodia's economy is projected to bounce back and grow by 4 percent in 2021 after it has been hit hard by the COVID-19 pandemic this year, said a World Bank's press statement on Wednesday.

The kingdom's growth in 2020 is forecast to contract by 2 percent, the statement said.

With the easing of social distancing measures, domestic economic activity is gradually returning to normal, the statement said, citing the bank's latest economic update for Cambodia.

"Consumption is being partly underpinned by unprecedented government intervention, while inflation remained subdued," the statement said. "Foreign direct investment (FDI) inflows to projects in non-garment industries and agriculture have been rising, likely attracted by Free Trade Agreements."

Although total manufacturing exports have been hit by the pandemic, exports of bicycles, electrical parts, and vehicle parts and accessories are rising, and exports of rice and other agricultural commodities have surged, it said, adding that domestic tourists have supported a partial recovery of the travel and tourism industry.

"Significant uncertainty remains to Cambodia's growth outlook. The most important policy goal must be to urgently regain jobs lost and suspended due to the pandemic," said Inguna Dobraja, World Bank country manager for Cambodia.

"Looking ahead, it is essential that domestic and foreign investment are encouraged to take advantage of recent bilateral and regional free trade agreements," she said. "This would be possible through prompt introduction of a competitive investment law and incentive schemes, together with moves to improve the ease of doing business."

The bank said recent bilateral and regional free trade agreements, including the Cambodia-China Free Trade Agreement and Regional Comprehensive Economic Partnership (RCEP), will be a driving force to attract domestic and foreign investment.
Related Articles