World Bank sees opportunities to upgrade manufacturing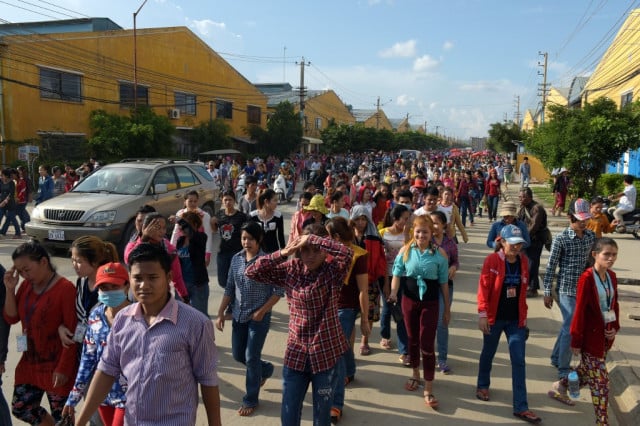 Cambodia's garment sector is ripe for moving beyond limited manufacturing by taking on more activities

PHNOM PENH — The World Bank says Cambodia's garment sector is in a position to move up the global value chain towards more advanced manufacturing and services.
In its annual World Development Report released in Washington Tuesday, the bank says foreign direct investment in Cambodia's apparel sector over the past two decades has been "important for jobs and growth."
Foreign investors set up manufacturing locations to take advantage of lower production costs stemming from a mix of lower minimum wages and trade preferences.
Multinational firms based in Hong Kong, Taiwan or South Korea also have operations in other Asian countries.
Yet Cambodia has not moved up the global value chain and is still performing many of the assembly activities carried out by the original investors.
Challenges 'not unique to Cambodia'
The report says more than 95 percent of apparel exporters in Cambodia are branches of foreign-owned firms.
"All the activities associated with functional upgrading take place at the headquarters location, leaving little or no room for branch manufacturing sites to take on more activities," it says.
Such activities include sourcing textiles, acquiring sales or buyers and developing technical products.
"This experience is not unique to Cambodia. It is, in fact, difficult for countries to upgrade in this industry because of relationships between global lead firms, multinational apparel manufacturers, and their foreign branch plant locations," the report says.
'Apparel industry is buyer-driven'
Opportunities for upgrading are also limited because the apparel industry is buyer-driven.
"The company or brand responsible for setting the final price and selling the product is not the same company that owns manufacturing facilities," the report says.
Whether at headquarters or branch locations, apparel manufacturers "do not control retail, marketing, branding, or creative new product development, which are the most lucrative and knowledge-intensive activities."
'Opportunities in three areas'
Despite such constraints, the World Bank identifies opportunities for Cambodia in three areas.
The first is in the preproduction and production stages — currently performed in Cambodia by foreigners.
The second is in sourcing inputs and arranging shipment logistics. These activities are now carried out abroad but "could be transferred to Cambodia," the report says.
"The third is in creative design and branding, which could be done by private domestic firms that are locally headquartered."
'Higher income growth'
In general, the report finds, firms in developing countries that are part of global value chains tend to be more productive.
Moreover, all forms of participation in global value chains "are associated with higher income growth than standard trade.
"The biggest growth spurt, however, comes when countries such as Bangladesh, Cambodia, and Vietnam break out of commodities or agriculture into basic manufacturing."
Within three years of joining global value chains in manufacturing, evidence suggests that "a country is more than 20 percent richer on a per capita basis."
'Positive spillovers for labor conditions'
As for labor conditions, the World Bank highlights the US–Cambodia Bilateral Textile Trade Agreement for having specific provisions.
Under the agreement, "Cambodia ratified the ILO conventions on forced labor, freedom of association, collective bargaining, discrimination, and child labor, with positive spillovers for labor conditions in apparel factories," the report says.
Global supply chains in East Asia
Among developing East Asian countries, Cambodia was found to be in the same position as Indonesia and Vietnam with limited manufacturing in global supply chains in 2015.
China, Malaysia, the Philippines and Thailand were found to have more advanced manufacturing and services.
South Korea and Singapore had meanwhile moved beyond such advanced operations to more innovative activities in global supply chains — similar to Japan.
Other developing countries — including ASEAN members Laos and Myanmar — had links to global supply chains through exports of commodities rather than manufactured goods.
Related Articles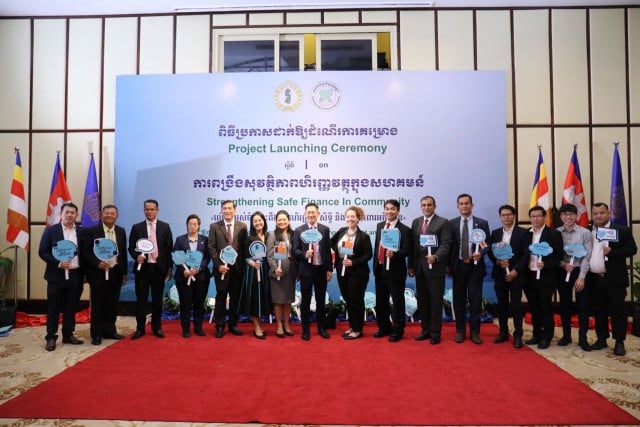 February 27, 2023 6:41 PM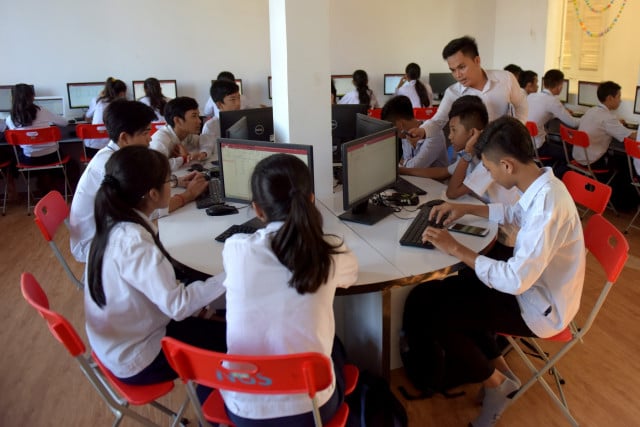 September 13, 2022 12:40 PM