World food prices rise for first time in 2020, pushed by prices for vegetable oils, sugar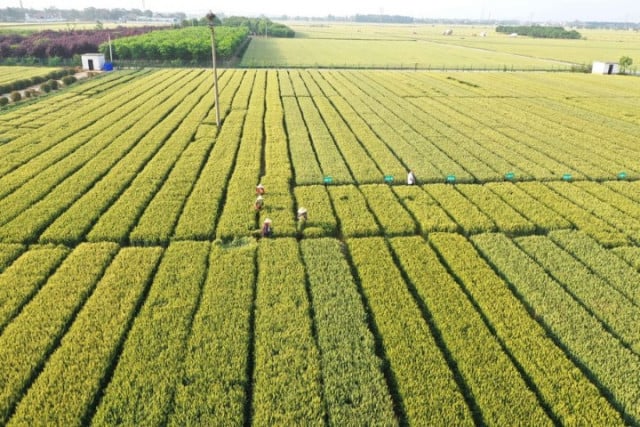 Xinhua
July 3, 2020 3:32 AM
ROME-- World food prices climbed in June for the first time this year, the United Nations Food and Agriculture Organization (FAO) reported Thursday, as big rises in prices for vegetable oils and sugar and a smaller rise in dairy prices offset lower prices in other areas.

The overall index rose 2.4 percent, the first time it showed gains since December 2019. The overall rise in prices came despite a modest decrease in prices for grains and cereals -- the largest component in the index -- which fell 0.6 percent.

FAO said wheat prices fell the most based on strong harvests in several major wheat-producing countries. Rice prices saw a small decline based on technical factors, while corn prices held steady.

Meat prices also fell, slipping 0.6 percent as well. FAO said that strong production levels for chicken and beef were enough to offset rising demand from China and Middle Eastern countries. Pork prices rose in June, but very slight.

The other sub-indexes all saw prices climb in June.

The vegetable oil index rose by 11.3 percent, reversing five months of declines. FAO said prices for all types of oil gained ground, but the biggest mover was palm oil prices.

Prices for sugar climbed 10.6 percent, pushed by higher oil prices that pushed transport costs higher and also increased demand for ethanol, leaving less sugar for international markets.

Dairy prices were 4.0 percent higher in June. FAO said prices were impacted by rising demand, though it noted dairy products remained nearly 5 percent below their levels of a year ago, with demand remaining below levels registered before the coronavirus pandemic.

The monthly FAO Food Price Index is based on worldwide prices for 23 food commodity categories covering prices for 73 different products compared to a baseline year. The next index is scheduled for release on Aug. 6, 2020.
Related Articles