World Olympians Association Celebrates Achievements of Vath Chamroeun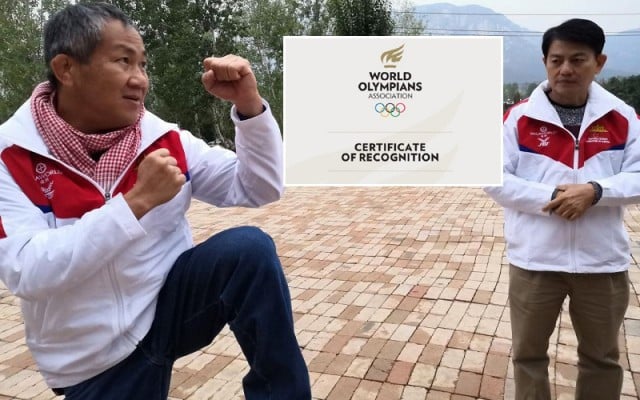 Ky Soklim and Thien Phearin
September 28, 2020 10:59 AM
The former wrestler and current secretary of the National Olympic Committee of Cambodia has been honored by the association and granted permission to use the post-nominal letters OLY—the first Cambodian to gain such a designation.
PHNOM PENH--The World Olympians Association (WOA) has granted Vath Chamroeun, former Olympic wrestler and current secretary of the National Olympic Committee of Cambodia, a certificate of recognition as "Chamroeun Vath OLY." The post-nominal letter is the recognition of an athlete's achievements in the Olympics.
Chamroeun is the first Cambodians to receive such recognition by the WOA.
"In recognition of your achievement as an Olympian, you are granted use of the post-nominal letter OLY to signify your ongoing role in society as an Olympian, living and promoting the Olympic values," wrote the WOA in a letter to Chamroeun.
As the first Cambodian to be bestowed with designation of "OLY", Chamroeun said the WOA's recognition doesn't only bring bright to him personally but also to whole Cambodian nation.
"The recognition and the universal reputation granted is not only valuable for me, but it's also the reputation for Khmer nationals," Chamoeun said in an interview on Friday (Sept. 25).
Chamroeun, a current Secretary of National Olympic Committee of Cambodia, is a former professional wrestler. He holds a number of certificates such as Diploma of 7th Dan in Karate and 3rd Dan in Judo. Beyond this, he is well-versed in Hapkido—a Korean hybrid martial art—as well as the Cambodian martial arts of Pradal Serey and ITF Taekwondo.
Moreover, Chamroerun also obtained master's degree in sport management from a US university, a Diploma of Philosophy of Sport from France and he can speak three foreign languages including English, French and Korean.
As recognition from WOA, the name of Chamroeun would be written in English as "Chamroeun Vath OLY," but the designation was only unveiled by the WOA in 2017 and International Olympic Committee President Thomas Bach was the first person to receive the honor.
Related Articles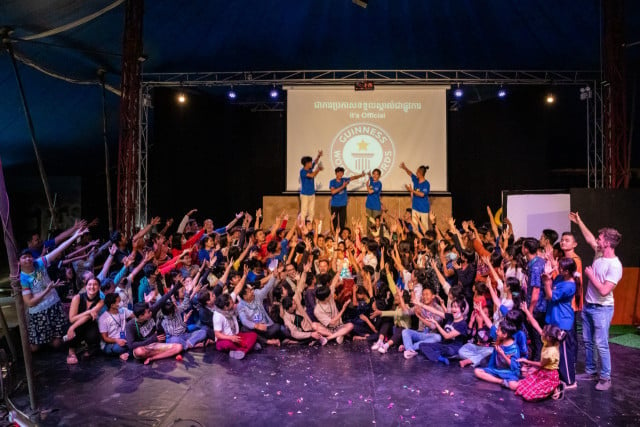 November 18, 2022 3:04 PM