WWF Urges Action to Reconcile Humans and Nature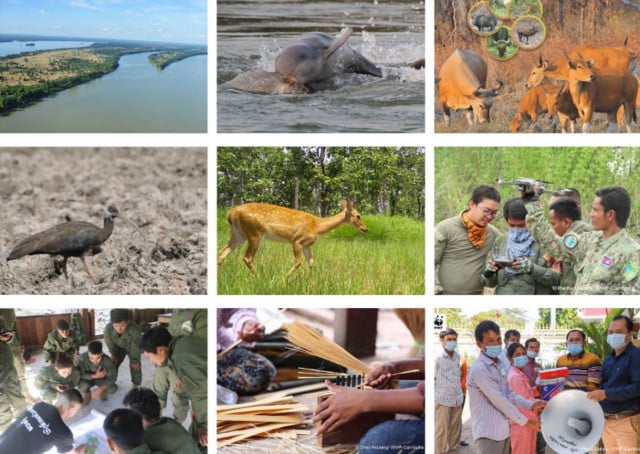 Sao Phal Niseiy
April 30, 2021 5:47 AM
Anniversary prompts call for stepped-up action
PHNOM PENH--The World Wildlife Fund (WWF) has called for urgent climate action and innovative solutions to address the crises facing nature and enable a sustainable future.
"As WWF turns 60, the world's largest conservation organization is calling for urgent action to address the global climate and nature crises and ensure a sustainable future for all," WWF International director-general Marco Lambertini said in a statement on Thursday marking the WWF's 60th anniversary.
"Together with governments, business and communities, we need to achieve more in the next 10 years than we have in the last 60."
The world is seeing collapsing biodiversity, driven by a great loss of wildlife population, the statement said.
The latest Living Planet Report, WWF's flagship science-based analysis of trends in global biodiversity and the health of the planet, says a crash in wildlife populations of up to two-thirds on average in the last 50 years has posed a greater threat to the global climate, food systems, fresh water and health.
"The ongoing COVID-19 pandemic, with its roots in rampant land-use change, deforestation and the wildlife trade, is the latest evidence that unsustainable human activity is pushing the planet's natural systems that support life on Earth to the brink," the statement said.
COVID-19 should be a wake-up call for people to reflect on their unbalanced and destructive relationship with nature so that more and faster action can be taken.
Despite reaching 60 years, Lambertini said WWF's mission is far from over.
"The past sixty years have seen the world undergo deep transformations, and so has WWF," he said.
"One thing has not changed: our undeterred determination to contribute to a future where both people and nature thrive. Science has never been clearer and awareness has never been greater. Our society is ready for change. Together we can."
Founded in 1961, WWF has carried out its mission in nearly 100 countries with support provided by more than 35 million people globally. It has used its voice and actions to create a more just, healthier and more sustainable world for the conservation of the natural world and well-being of people, the statement says.
In Cambodia, WWF has been working closely with many stakeholders, including the government and local communities to address environmental challenges and promote conservation of the environment and biodiversity through a wide range of activities.
Seng Teak, WWF-Cambodia country director, said it is critical that more creative actions need to be taken in tackling the existential climate crisis and environmental degradation in the country.
"We now need to leverage the diverse relationships and scientific knowledge we have built over the past two decades in the country, and apply ourselves with renewed vigour to innovate and co-create solutions to today's complex, intertwined challenges of climate risk, ecosystem degradation and biodiversity loss. It's time for action to make a difference," Teak said.
Related Articles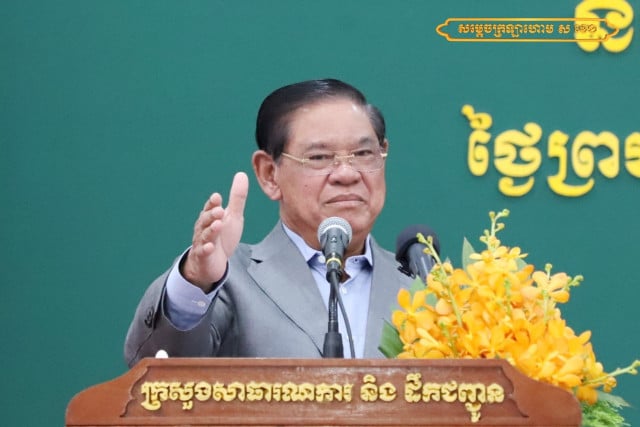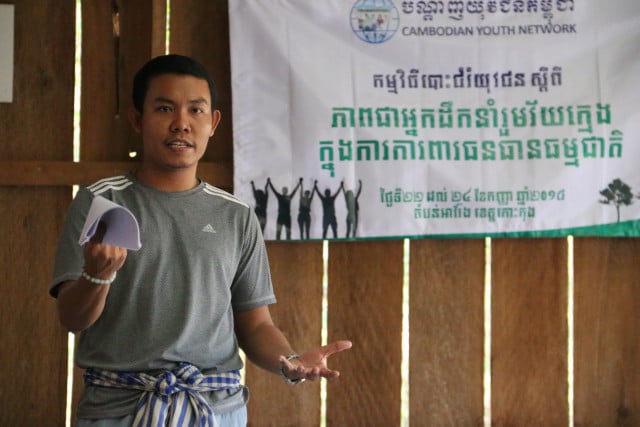 November 3, 2020 12:39 PM