Young Cambodians Clean Sihanoukville's Beaches of Discarded Cigarettes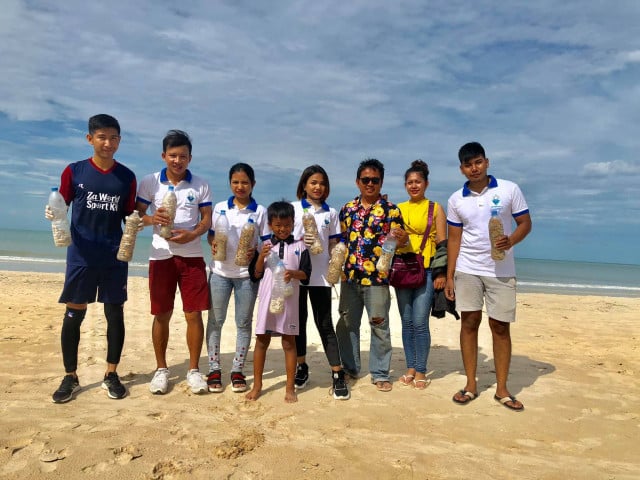 Sao Sokeng
July 23, 2019 10:45 AM
The group leader says to continue to clean up the beach until there is no more such a thing left
PHNOM PENH--A group of young Cambodians have launched a campaign to collect cigarette filters and butts on the beach in Sihanoukville and also to make people aware of pollution.

San Dara Vit, leader of Garbage Youth, said that his group's first cleaning effort took place on July 21 on Ochheuteal Beach.
"Along our beach, people help to collect many kinds of trash but they mostly ignore cigarette butts," Dara Vit told Thmey Thmey Tuesday. "That is why we started to collect them to make sure that it doesn't cause any problem on our beach and to marine life."

Around 5000 cigarette butts were collected in almost two days (Photo credit: Garbage Youth)
Cigarette-butt pollution is usually overlooked. Estimates are that around 4.5 trillion butts are discarded globally every year.
As a result, cigarette butts have become, according to the NGO Ocean Conservancy, "the single most collected item on the world's beaches" with more than 60 million collected since 1986.
A study conducted by researchers from the Anglia Ruskin University in Cambridge, Great Britain, has revealed that cigarette butts thrown on the grass or soil may cause "stunt plant growth."
The study also pointed out that cigarette filters are "composed of thousands of cellulose acetate fibres and take years to disappear from the environment." The study's findings were mentioned in a press release from the university on July 19.
Daravit who, since March, has also led a youth group's effort to remove rubbish along the Boeng Trabek canal in Phnom Penh, said that his group collected thousands of cigarette butts in less than two days.
"We have already collected around 5,000 cigarette butts in almost two days. But I think there are nearly 1 million of them out there to be collected. "We will continue to clean up our beach until there is no more such a thing left.We will do this at least once a week," he added.
This youth campaign to clean up Sihanoukville beaches takes place as Cambodia's coastal areas are been polluted as a result of the dramatic influx of foreign tourists and investments especially from China, which has led to numerous condominiums, hotels and casinos being built.
Due to inadequate waste management, trash has been reported to be discarded along the beach and raw sewage being poured into the Gulf of Thailand.
However, Governor Kuoch Chamroeun, who took the helm of Preah Sihanouk Province on June 29 following the collapse of a building under construction that claimed the lives of 28 workers, has promised to address the situation and clean up Sihanoukville's beaches and environment in order to restore the beauty of the city.
Chamroeun said on July 21 that he had started what he called his most important task: upgrading and beautifying the coastal areas for the benefit of the local residents and tourists.

Related Articles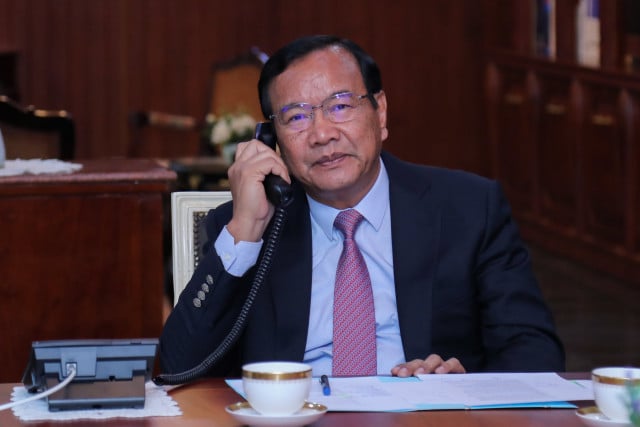 February 19, 2021 7:18 AM