Young Gather for Leadership Initiative Summit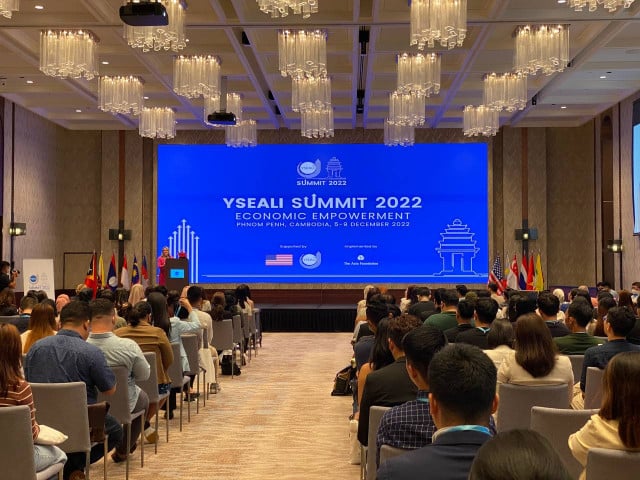 PHNOM PENH – Cambodia is hosting the Young Southeast Asian Leaders Initiative summit for the first time with 150 former participants, experts and mentors taking part.
The initiative, known as YSEALI, was established in 2013 by the US to enhance leadership development and networking.
The Phnom Penh summit, which runs from Dec. 5 to 9, offers participants empowerment through conversation, site visits, networking, skill development and joint problem-solving.
Coordinator Sarim Mardi said the summit is hosted under the theme of "Economic Empowerment" to promote the new initiatives for economic recovery in ASEAN and the world after COVID-19.


Sarim Mardi speaks to reporters during the event. Photo: Teng Yalirozy

The summit gathered experts from ASEAN and the US to provide experiences and knowledge, he said. Participants can expand their networks with leaders and fellows while incorporating new experiences in their work and projects.
"The world and ASEAN have faced an economic crisis due to COVID-19, so we choose this theme to boost ideas and initiatives to promote the economy in ASEAN," Mardi said. Cambodia has around 300 former participants in the initiative.
Camile Dawson, US Deputy Assistant Secretary of East Asian and Pacific Affairs, opened the summit. She said the US was proud to partner with YSEALI alumni to manage the challenges facing the region and the world.
She said that since 2015, the YSEALI network had grown from under 35,000 to 160,000 members. The US and Southeast Asian nations had a shared commitment to strengthening people-to-people connections through programs that engage ASEAN and US citizens, especially youth.
"YSEALI is the heart of that relationship," she said. "What we do in this region has global reverberation. And together, we will grow economic opportunities across the region."
Alumni Experiences
Montha Kanika, a Cambodian YSEALI alumni 2019, said YSEALI had offered her new insights through the speakers from the ASEAN member states. In the program, the participants have a chance to discuss problems and seek solutions.
She said she thought about the solutions presented and whether they could be applied in Cambodia. YSEALI often provides grants for alumni to carry out initiatives to make an impact on their society.
"We have the opportunity to learn and to develop skills. They don't leave us behind but give us funds to run the project," Kanika said.


Montha Kanika is a Cambodian YSEALI alumni 2019. Photo: Teng Yalizoy

Since graduating from the program in 2019, she has run two big projects about entrepreneurship and three minor projects helping the rural community through donations.
Through the summit, Kanika said she got the opportunity to catch up with her YSEALI fellows from countries in ASEAN and discuss the projects they have been running. Some projects have even got bigger and were having a greater impact, she said.
YSEALI has helped her strengthen her English language skills and soft skills, such as debating, public speaking, leadership and entrepreneurship.
Now a data manager in a private company, Kanika wanted to see more young people engage in the program and create effective initiatives for their community.
Nikki Phinyapincha, a 2022 alumni from Thailand, said the professional program offered her a new opportunity to develop her initiatives in helping businesses advance inclusive workplaces and empowerment for the LGBTQ+ community.
Working as PR director of the communication agency in Bangkok, Phinyapincha is also a founder of the Trans Talent consulting group established two months ago when she returned from her YSEALI program in California in the US.
"It was a life-changing experience. Before going there, I had a purpose on how to help empower the LGBTQ+ business community," she said. "In the US, I learn how the LGBTQ business is run. It's very progressive and inspiring for me."


Nikki Phinyapincha, a 2022 alumni from Thailand. Photo: Teng Yalirozy

Phinyapincha said she wants not only a fellowship but a partnership with YSEALI to further her project. She said in Thailand, the community has been stigmatized and stereotyped that their capability is only for working in beauty, entertainment and the sex industry.
"I'm living proof of the LGBTQ+ can do more," Phinyapincha said. "We can do beyond what society has stereotyped us to do. We can be a leader of our own life. We can be a leader of different sectors. That's how I shape myself to be a professional leader."
She also has a platform where she aims to reach out to the LGBTQ+ community in Cambodia and ASEAN.
Dawson said strengthening ties between the US and the people in the Asia Pacific region is an essential part of the US foreign policy goals as the need to collaborate with partners and allies to address shared global challenges is recognized.
"I know YSEALI will continue as a strong, vibrant program thanks to the commitment of young leaders like you, who work together to solve common challenges and build a new and brighter future of Southeast Asia," Dawson told the group.
YSEALI focuses on critical topics, such as civil engagement, economic empowerment and social entrepreneurship, education, and environmental issues.
Related Articles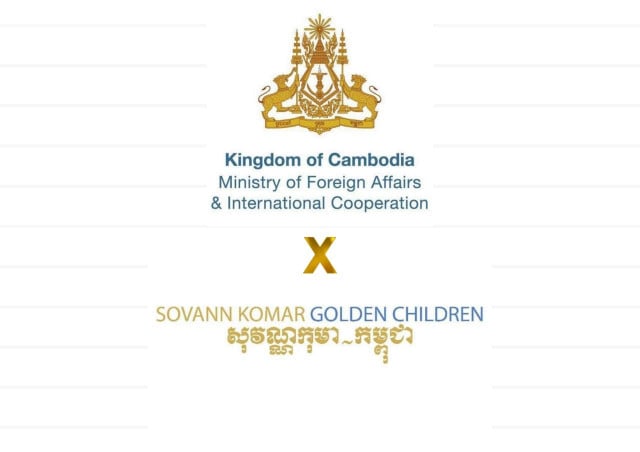 September 23, 2021 7:50 PM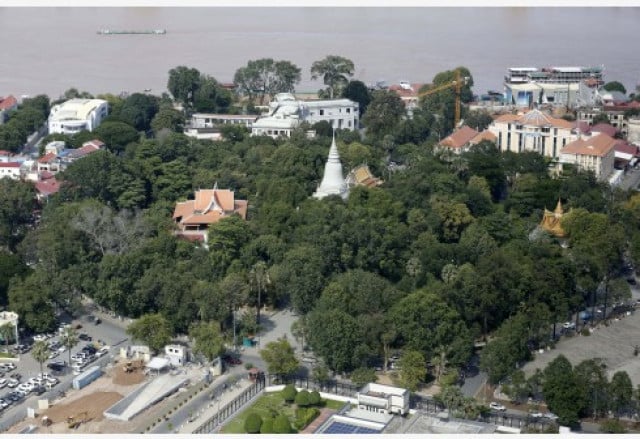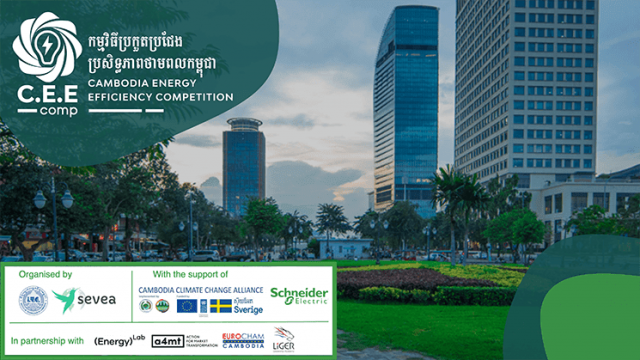 December 7, 2021 12:22 PM