Young Siem Reap People Afford College Through Paintings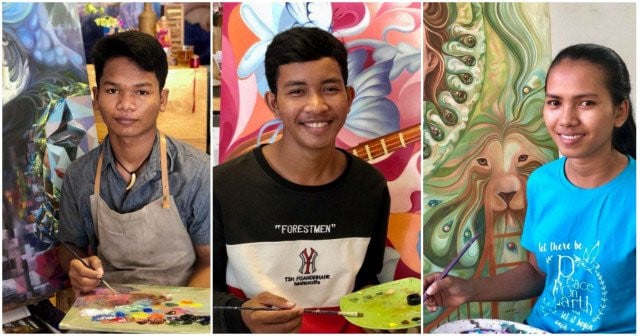 Pieces of art are sold in Cambodia, Singapore and Malaysia for up to $500
PHNOM PENH – Young people in Siem Reap can afford to continue their bachelor's degree through painting skills by selling their paintings in Cambodia and some neighboring countries.
Loun Lon, a 20-year-old contemporary painter trained by Colors of Cambodia, an art school opened in 2003 by the American Bill Gentry, said that due to her love for art and her innate talent, she decided to study painting in 2015 at the art school.
After a few years of practice, she can now earn some money from her paintings to support her college education.
"At first, I thought that I just wanted to learn painting for relaxation in my spare time. But, by studying it over time, I realized that painting can also provide some income to support my studies," she said.
In the past six years, she has been developing and improving her art skills, with a focus on contemporary paintings. Besides Cambodia, she now started to sell some art pieces to foreign markets.
Set Sing, 20, also relies on his art to financially support his family and pay for his studies' fees at the public university. He teaches painting in public schools, and also uses the money he earns by selling his art through Colors of Cambodia to pay for his college's fees.
"Without my paintings, I couldn't afford to go to university. In the end, my art helps me keep on learning and will eventually support me until I graduate," he said.
Buying a painting from a young Colors of Cambodia artist costs between $70 and $500. On top of Cambodia, canvas, drawings and portraits created in the Siem Reap's school are sold in Singapore, Malaysia and occasionally in the United States.
Thy Channarak, another gifted artist from Colors of Cambodia, said he won the number one prize in an art contest, after studying for only one month.
"Very shortly after I started learning, I had the opportunity to compete in a painting tournament. I painted pictures in the calendar, and I won first place," he said.
Channarak said that he will keep honing his skills even though he was already busy studying other majors in college.
Prom Ponleu, a painting teacher at Colors of Cambodia, said that the main purpose of this organization is to provide knowledge on painting skills to young Cambodians, as well as a place where to sell students' paintings to the international community.
"Most of the paintings that the students draw are contemporary paintings that are being sold in Singapore, Malaysia, and occasionally in the United States. The price can be between $ 70 to more than $ 500 per tab depending on the size and beauty," he said.
For almost two decades, Colors of Cambodia School of Painting has not only nurtured artists but also provided opportunities for young people to earn a living, especially for poor children and youth to continue their education at universities.
Related Articles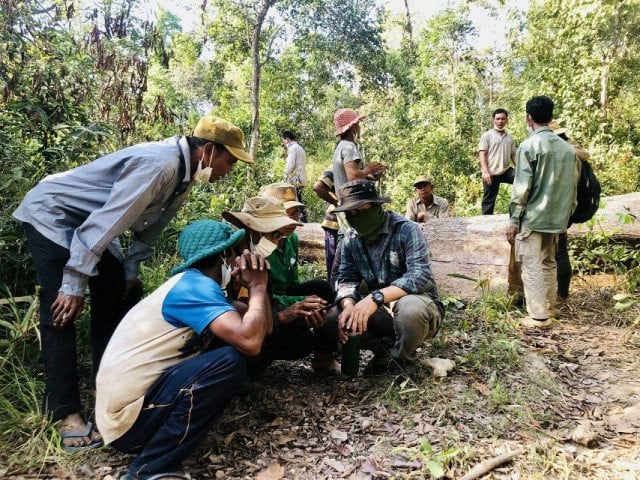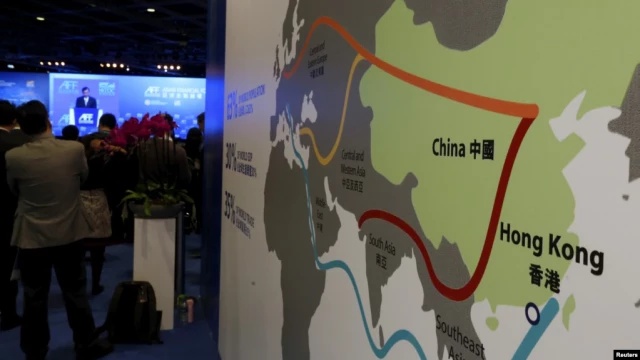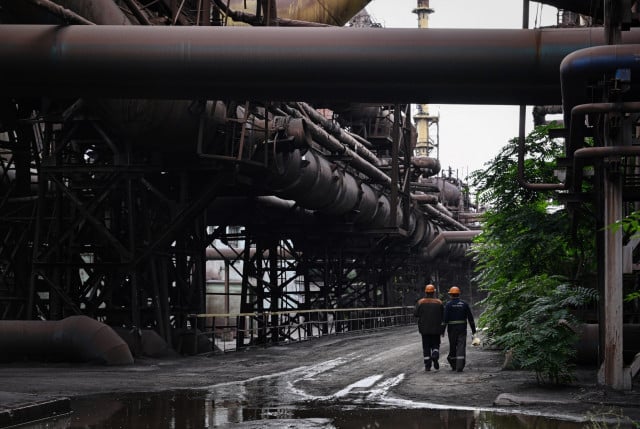 September 26, 2022 3:30 PM