Youth Group Engage Children on Marine Biodiversity with Animations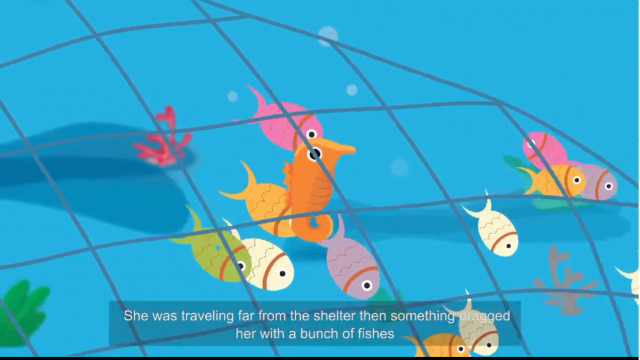 Sao Phal Niseiy
June 1, 2021 6:36 AM
As overfishing, climate change, pollution and poaching all pose a threat to Cambodia's seahorses, one youth group is aiming to raise awareness using their digital skills to engage the next generation in conservation.
PHNOM PENH--A Cambodian youth group has produced a short animation to raise awareness about threats posed to Cambodia's seahorses and marine biodiversity by unsustainable fishing and other man-made factors including pollution.
The short film, Green Tales, stars a seahorse and a local fisher girl as the main characters. After the seahorse is saved by the fisher girl, they become friends but are threatened by environmental setbacks caused by reckless human activities.
The video sends a strong message in a creative manner geared towards children and the next generation with a view to raising awareness of environmental issues and threats to Cambodia's ecosystems.
Meth Monthary, the project coordinator of Gender Environment Mental (GEM)—the 3-person youth group responsible for the animation—said that his team chose a seahorse as the main character of the story due to their relative absence from the current narratives on biodiversity conservation.
"Seahorse and marine biodiversity are important, but you can rarely hear people talking about these. That's why we decided to include them in our animation," Monthary said.
He explained that the animation was produced with financial sponsorship from Korea-based SHE Foundation, but the Marine Conservation Cambodia also provided his team with assistance during the research on marine biodiversity at Koh Ach Seh in Kep Province where Marine Conservation Cambodia run a seahorse conservation program.
Despite not being spoken of much in Cambodia's conservation discourse, seahorses are rapidly losing their habitats in Cambodian waters due to pollution, intensified industrial fishing and environmentally destructive infrastructure development across coastal areas.
Furthermore, Monthary added, seahorses are often poached in Cambodia for their use in traditional medicines, which adds to the loss of breeding grounds caused by other man-made factors.
Sum Sithen, the head of Sunflower Film Organization which partnered with GEM to produce the video, said that his organization provided support for GEM in terms of developing the story concept and research process as well as screening preparedness.
According to Sithen, this animation is vital content that draws people's attention to marine lives, especially seahorses and unsustainable harvesting practices. But he admitted that the quality of the video remains limited.
"Actually, seahorses are tiny and the question is why we need to care about it," he said. "It is related to using trawl nets by our fishers, which could catch everything even smaller fishes as well as seahorses."
"So, we want them to understand that overfishing and certain fishing practices must not continue. If these kinds of practices don't change, we might not have fish and other marine lives, only seawater," Sithen explained.
So far, the educational video has been screened for children at Trapeang Sangkae Community Fisheries in Kampot Province as part of an effort to promote understanding of the importance of the marine biodiversity, Monthary of GEM said.
"Therefore, we hope that through our video, not only children but all the general public and adults will pay greater attention to marine life and we really wish to urge them to take care of these bio-diversities," he added.
For Sithen, even though this video is not the first animation focusing on environmental issues, it can also set an example for those who are knowledgeable about videography and animation to produce more contents on not only the environment but also other social issues.
Related Articles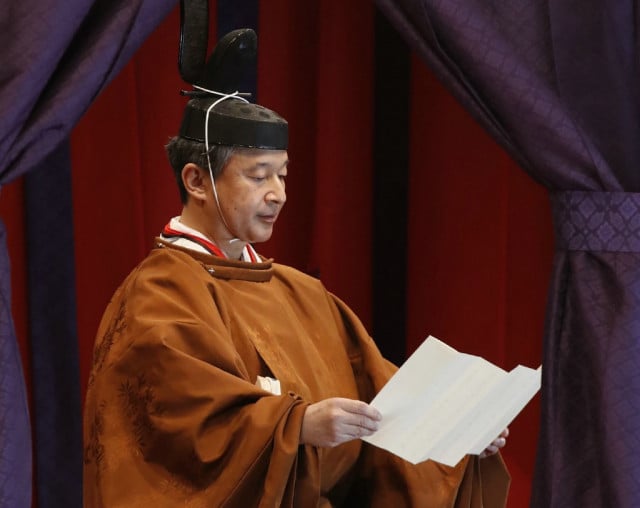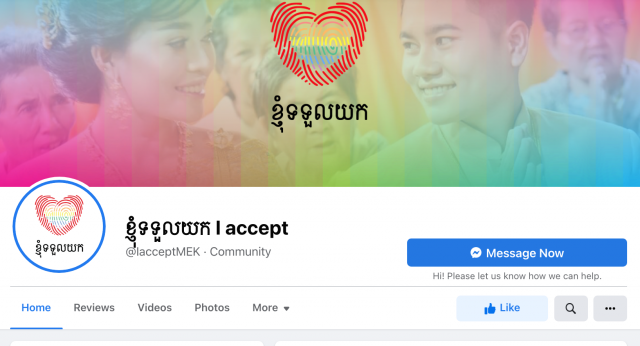 December 10, 2021 5:38 PM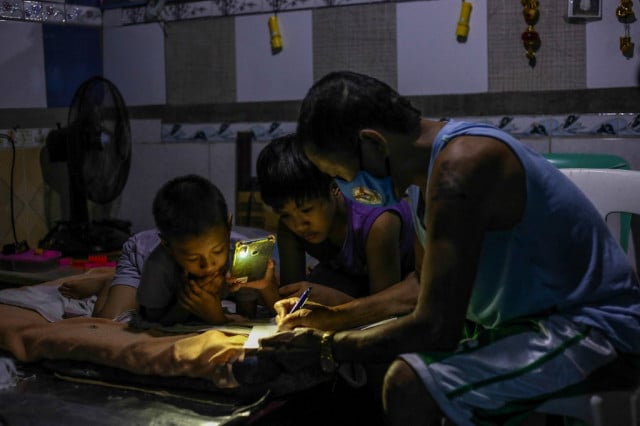 September 13, 2021 12:29 PM