Youth Group Runs Cigarette-Butt Collection Campaign along the Chaktomuk River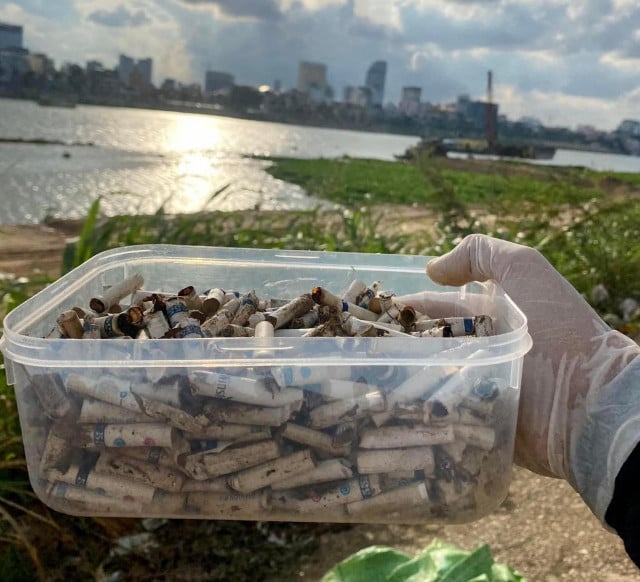 Members say they aim to make people aware of the damage cigarette buts cause to the environment while providing people who really need money with a small source of income
PHNOM PENH–For nearly 30 weeks, a youth group has run a campaign to collect and buy discarded cigarette butts along the Chaktomuk riverbanks in Phnom Penh.
Cigarette butts and plastic trash collection is carried out along the banks of the river near the Sokha Phnom Penh Hotel. This area is a popular tourist destination, said San Daravit, leader of the Garbage Youth Group that is conducting the campaign along with student volunteers.
"We have been running the campaign for some time now," said Daravit. "We pick up trash and cigarette butts. By now, we see that cigarette butts are inexhaustible, and they are always flowing. So, we want everyone to know that we need to reduce it because it affects a lot."
Since the start of their campaign, the volunteers have removed nearly 100,000 cigarette butts on the banks of the river. But more butts keep on reappearing by the tens of thousands, Daravit said. Since they affect the environment, biodiversity and rivers, people must dispose of them appropriately and not in the open, he said.
Cigarette-butt pollution is usually overlooked. Estimates are that around 4.5 trillion butts are discarded globally every year. A study in 2019 conducted by researchers from the Anglia Ruskin University in Cambridge, in Great Britain, has revealed that cigarette butts thrown on the grass or soil may cause "stunt plant growth."
The study also pointed out that cigarette filters are "composed of thousands of cellulose acetate fibers and take years to disappear from the environment."
Cigarette-Butt Buying Campaign
The Garbage Youth group consists of young people who have been collecting garbage and cleaning public places in the capital and some provinces.
And the group has come up with a strategy to support the campaign, and encourage people to become aware of cigarette-butt pollution while providing money to people who really need it.
Daravit has initiated a mechanism that enables the general public to donate money to contribute to buying cigarette butts for 100 riel ($0.025 cents) per butt.
The donation can be used to support the campaign as well as to buy cigarette butts from trash collectors, especially children.
"The money earned from the sale of cigarette butts is used to cover campaign expenses such as the purchase of garbage bags, gloves and trash cans," Daravit explained. "In addition, the money will be given to children, the elderly or garbage collectors as we buy cigarette butts from them."
The group members previously earned around $25 from selling the collected cigarette butts. But now, with nearly 100,000 butts collected, the group expects to sell them for more than 10 million riels ($2,500), he said.
When asked where the collected cigarette butts go, Daravit explained that they simply put them into trash bins.
In 2019, the group launched a campaign to collect cigarette filters and butts on the beach in Sihanoukville and also to make people aware of pollution. The group also ran a campaign to collect garbage along the Boeung Trabek sewage canal in Phnom Penh and to raise $1 in donations to buy trash cans and install them in public places as an effort to create a clean city.
Related Articles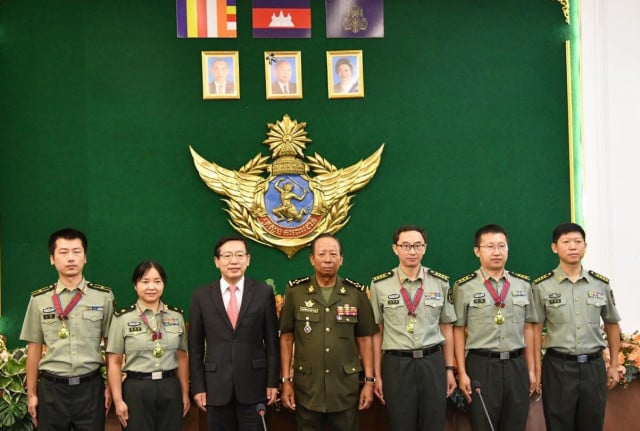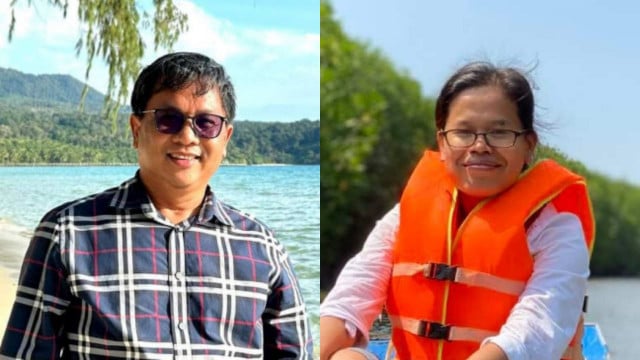 February 17, 2023 7:35 PM