Youth Takes Up Arts to Join Climate Fight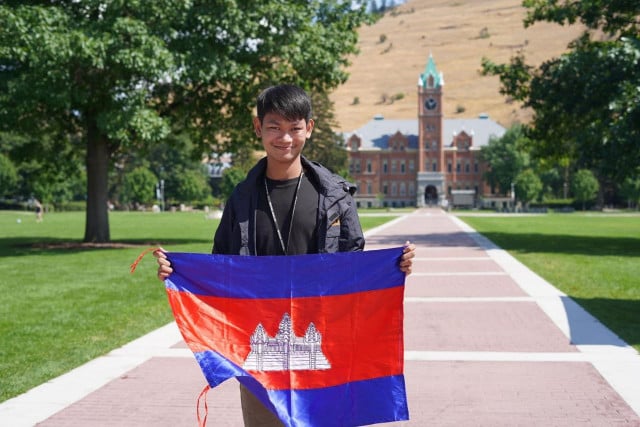 September 9, 2022 3:37 PM
PHNOM PENH – The climate crisis can be fought on various fronts, from policies to individual actions. One young Cambodian has used his skills as an illustrator to create images inspiring people to care about the environment and tackle climate change.
Born in Battambang province in 1998 and graduating from the Royal University of Fine Arts in 2021, Dear Stephania has dedicated much of his time to producing artworks to enthuse environmental solutions.
He and his team run a project titled "The Future Climate Heroes," which will last for six months with funding from UNICEF. He said the core mission is to boost climate action among young Cambodians by raising awareness and through social media campaigns.
"With six team members, we all have come up with the name 'Future Climate Heroes' for our project because we think that the word 'hero' refers to those who do good deeds to help society," Stephania said.
The focus is on promoting knowledge on climate change, more specifically on the causes and impacts of the issue, as well as possible actions people can take to mitigate it.
For outreach activities, his team chose Kampot province to teach about 400 students from grades 7 to 12 about environmental issues, particularly climate change.
His team carries out social media campaigns and puts a lot of effort into producing comics and illustrations to spread knowledge on climate change to more significant audiences in the country.
"That's why our fundamental purpose is to garner youth who are like-minded, having strong commitment and affection for the environment so that they can join to train and share knowledge with our younger generations," he said.
Youth volunteers are also recruited to help implement the project.
Stephania added that as they engage with outreach programs and content production, the volunteers will be given mentorship and support to help them produce posters on environmental issues.
"They need to come up with specific ideas. Then, I help mentor them and offer more training on producing good artwork," Stephania said.
Producing plausible illustrations on scientific issues like climate crisis necessitates comprehension and rigorous research. He said handling the Future Climate Heroes is more challenging because it is their first project, and all the members know different amounts about climate change.
"Our main challenges are dedicating enough time to our teamwork. In addition, we all have different jobs and responsibilities, so it is a bit difficult for us. Another problem is the gap in our knowledge of climate change and the environment," he explained.
"But each of us tries to learn and do more research to acquire enough knowledge on this issue."
Using artworks to raise environmental knowledge
Stephania said his concern for climate change began when he was young. But he has been more fretful about the future as the impacts of the climate crisis become more devastating.
"Now I have witnessed a significant change, including a change in weather. It is no longer the same as I noticed in the past. There are also increasing climate-related disasters ranging from storms to heatwaves to droughts," Stephania said.
However, his alarm about climate impacts didn't prevent him from acting and seeking solutions.
"That's why I started to think about the need for actions to mitigate these issues," he said. "I believe we should join as citizens to deal with this issue.
"We already have faced a lot of problems right now. But our living will be seriously affected as scientists have predicted."
Despite emitting insignificant amounts of greenhouse gases that drive the climate crisis, Cambodia is ranked as one of the most vulnerable to global climate breakdown, according to the Global Climate Risk Index. The country has seen more frequent extreme climate events, particularly droughts and flooding.
As a graduate student in architecture, Stephania said he was confident using his expertise from the studies combined with his knowledge to make artworks related to climate issues more striking and easily digestible by people.
"I have noticed that people are more fascinated by illustrations than the use of texts. I think people like it more because, firstly, it demonstrates the creativity of the artists, and it is also a new concept."
He said it was not challenging to make stunning artwork but choosing a special message to convey is the most challenging part.
"Moreover, I must ensure all information and knowledge included in the works is accurate," he said.
He would keep doing his best to apply his expertise and produce more beautiful and worthwhile artworks based on his creativity and visions, which he hopes can inspire more people to love and take action to protect nature.
Although the project will end in the next six months, Stephania wants to take it further. He plans to continue contributing to fostering sustainable practices, especially green concepts in Cambodia.
"My main goal is to be an architect. I hope to raise awareness and encourage the practice of sustainable and green concepts in construction or building."
More work needed to instigate climate actions
Nowadays, using artwork in climate awareness campaigns is crucial and effective. For Stephania, more artworks should be created, and those with creative skills can help Cambodians gain better environmental knowledge and bring behavior change.
"Art is fundamental. Each artwork has a unique meaning and a greater influence on people. Artists surely can instill knowledge they want to convey. And people will try to figure out the meaning of our artworks," he said.
"I strongly believe that using artwork is the most important means of communicating with our people and instilling new knowledge on the environment."
Yet, he said few artists or those who have this kind of expertise are taking part in producing environmental artworks.
Asked if people know enough about environmental issues, Stephania said knowledge varies depending on where they live, noting that people in rural areas still lack environmental understanding.


"People in cities who can be easily accessible to social media and other sources of information can have better knowledge on environmental issues like climate change.
"But those living in rural areas tend to have a limited understanding of the issue. That is why I mainly focus on remote areas, as we hope they can have adequate knowledge on this issue.
"However, I still observe that those with sufficient knowledge have not done enough to address environmental issues like climate change. I think they need more encouragement from everyone around them so they can do more.
"I think children need to gain environmental awareness. If they can read books on the environment every day, it helps them learn to love the environment more from a young age."
Stephania's goal is to produce comic books for kids on climate change. He hopes his works will contribute more, and he is determined to create more artworks that can benefit the Cambodian people.
Related Articles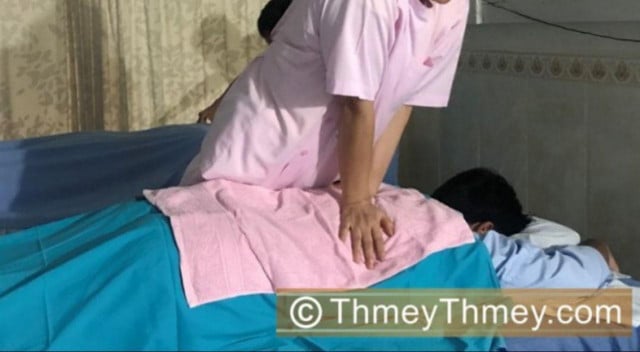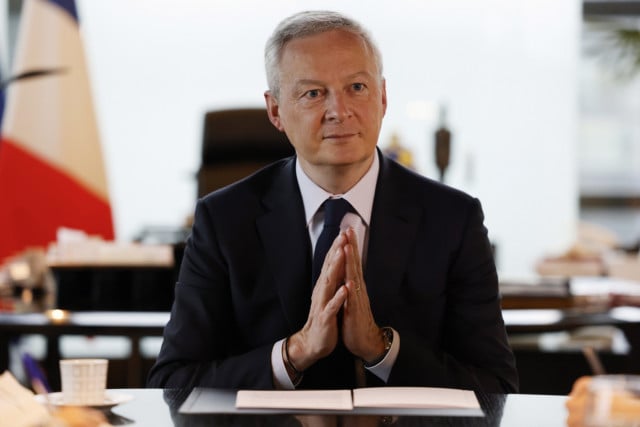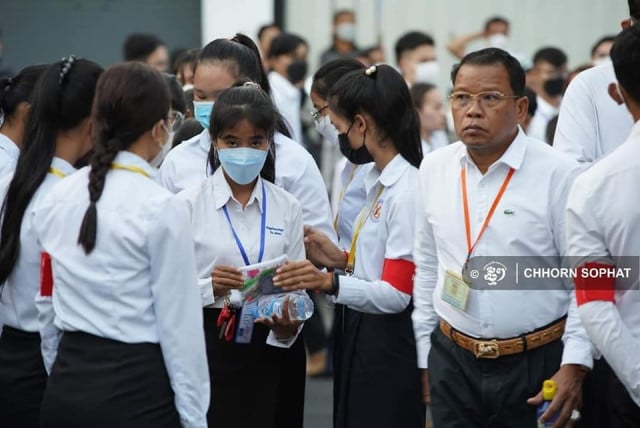 January 24, 2023 10:03 AM