A University Student Believes Volunteering Is Part of the Learning Process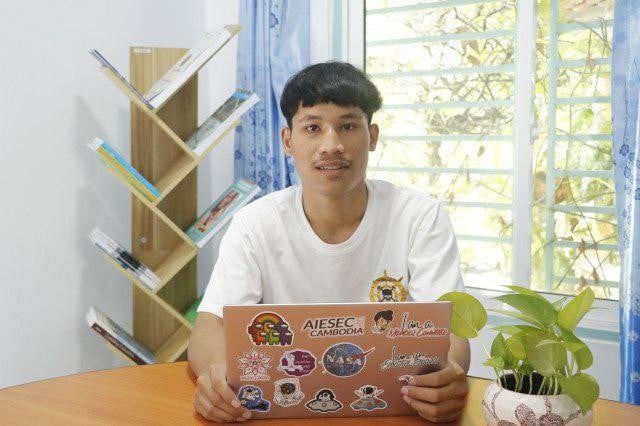 While this can help students make career choices, this may even help them secure scholarships and reach their goals, he says
PHNOM PENH--Romam Blen who is in his second year at university in Phnom Penh, has faced many challenges to get to this point.
Studying for a bachelor's degree in international relations at the University of Cambodia, he continues to do volunteer work as he has done for years in spite of his workload as a student.
A member of the Jarai minority community in the northeastern part of Ratanakiri Province, he is volunteering as a librarian at the Indigenous Library in Phnom Penh.
As he explained in interview, Romam has been doing volunteer work since high school, getting involved with various organizations to share his knowledge of the indigenous communities and contribute to youth networks in Cambodia.
"The best way for me to improve communication is to do volunteer work in different organizations," he said.
Over the years, Romam has been involved in human rights as well as law-related and leadership projects in communities in the northeast, sharing with young people and especially with those of indigenous background. In the process, he has learned to communicate with people inside as well as outside his community, he said.
As was the case with him, for students who would like to attend university one day, volunteering may be an opportunity to meet with senior students and teachers and learn from them about getting ready for scholarship exams to accede to higher education, Romam said. This way, he said, "we get to know other people who have experience applying for scholarships."
A difficult journey to university
Getting to university did not prove easy for Romam. First, his family and relatives did not support him studying international relations. "They wanted me to be a teacher," he said, and could not see how he would manage to find work with that major.
Their disapproval, added to low grades in high school and the language barrier, led Romam to fail to secure a scholarship at first, he said. So, he talked to people who had obtained scholarships, studied and prepared based on what he had learned from them and the requirements stated.
Eventually, Romam managed to go through the examination process and obtain a full scholarship for four years to study his dream major: international relations.
At university, Romam faced challenges as a minority person living in Phnom Penh. These included trying to communicate or make friends with some people only to realize they were discriminating against him because of his background; being refused work because of his minority origins; or being invited to places he considered inappropriate and where he refused to go, he said.
Still Romam, whose dream is to be a diplomat one day, has no intention of giving up. "Studying international relations is an excellent way to gain a deeper understanding of global issues," he said. "It's an intriguing and important subject, which places great emphasis on economics, culture, education and political science, and examines [their] impact on society.
"It is a good major for Cambodian students interested in learning about important issues on a global scale," Romam said, adding that his dream is to be a diplomat one day.
Still for him, the benefits of studying international relations go further than the subject matters. "This major provides you with unique insights and the flexibility to adapt to a range of career paths," he said. "You should follow yourself because you're the master of your life."
To students who would like to go to university one day, Romam recommends that they talk to senior and university students as well as teachers both inside and outside their communities: They can learn a great deal from them about getting ready for exams to accede to higher education, Romam said.
Related Articles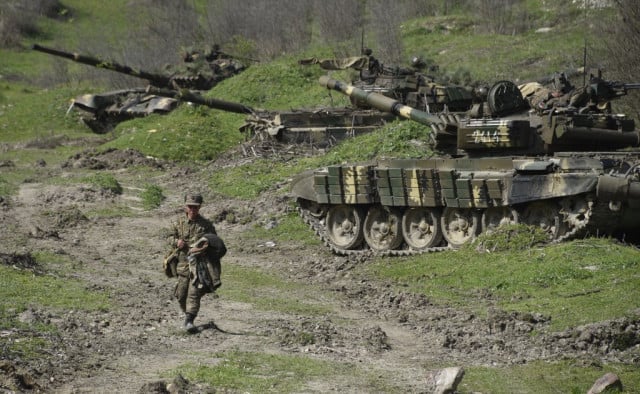 September 27, 2020 8:44 AM