ADB raises concern over credit in property sector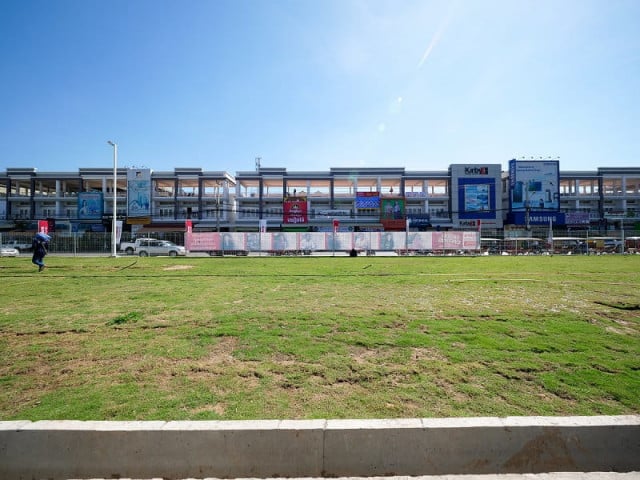 Thmey Thmey
October 2, 2019 9:12 AM
The Asian Development Bank (ADB) regards the continued buildup of credit in Cambodia real estate and related businesses as a risk that could disrupt the country's economic growth.

According to an ADB report from last Wednesday, the Cambodian economy remains on track and is expected to expand seven percent this year due to continued strength from traditional sectors such as garments, tourism, trade and construction.
However, ADB warned that growth could be disrupted if the European Union moves ahead with the suspension of the Everything But Arms (EBA) scheme which gives Cambodian goods duty-free access to the economic bloc. ADB also cited the buildup of credit in the real estate sector as a concerning factor.
"With increased uncertainty in the global trading environment and its impact on services such as tourism, Cambodia urgently needs a focused diversification strategy into niche and high-value products and services," said ADB Country Director for Cambodia Sunniya Durrani-Jamal.
"This will require reducing risks emanating from lending to an overheated real estate sector, development of more skilled and productive workforce to justify rising wages, and attracting high-quality capital investment—all of which, in turn, need strong governance and institutions."
Despite raising concerns over credit to the real estate sector, ADB did not cite any specific data related to the matter.
According to Credit Bureau Cambodia (CBC), outstanding mortgages hit $3.42 billion at the end of June, an increase of 30 percent from the same time last year. This sum, however, does not include developer-backed mortgages that are widespread in the Kingdom.
Sector will 'reach a peak'
ADB isn't the only body that has expressed concern. The National Bank of Cambodia (NBC) and the World Bank in Cambodia have noted the risks of credit surging beyond real demand.
The NBC issued a statement earlier this year stating that credit growth in the construction and real estate sectors was still high at around 31 percent.
Talking to journalists at a seminar earlier this year, World Bank senior economist Ly Sodet said that construction and real estate has always seen growth and contraction cycles.
"When it reaches a peak, it will fall. Nobody knows exactly when this will be, and for now, real estate and construction prices are also growing, making more bank loans available. This increases risk, so protecting the health of the financial sector is vital to prevent economic problems," he said.
According to VTrust Appraisal's research director, Hoem Seiha, growth in the property sector has been happening hand-in-hand with strides in the financial sector.
"Flexibility of housing payment options has stimulated the housing market over the past few years," he said.
Nuon Rithy, chairman and CEO of Khmer Appraisal Foundation (KFA), said that the financial and real estate sectors in Cambodia are growing rapidly in parallel.
He added that more people are entering adulthood and want to live more independently than their parents. The financial sector is helping them to fulfil these dreams.
"Before people had lower incomes, and the biggest concern was having enough food to eat. Now people have higher incomes and they want to upgrade to a more comfortable lifestyle."
Source: www.realestate.com.kh
Related Articles