As Farmers Are Hit by the Fall of Mung Bean Prices, the Ministry of Agriculture Calls for the Promotion of All Products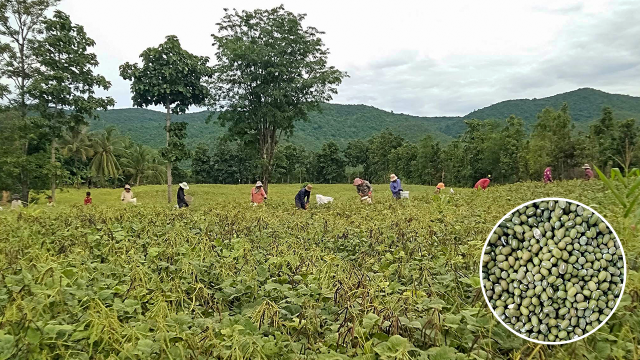 PHNOM PENH– Overproduction and a lack of demand both domestically and internationally have caused a plunge in the price of mung beans, forcing farmers and middlemen to sell their products at low prices.
As Va Chetra, a middleman who also planted four hectares of mung beans in Battambang province, explained, this year's lack of domestic and international demand along with oversupply have made it difficult to sell mung beans. During the first six months of 2023, his sales dropped 50 percent as he could only sell 30 tons compared to 60 tons during the same period in 2022, he said.
"It was easy to sell last year, but it's difficult to sell this year," Chetra said on July 14. "The big warehouse is full of unsold beans. Now selling to Vietnam is difficult, and the domestic market lacks demand."
Neth Savoeurn, a mung bean farmer in Kampot province, said that bean prices this year seem to have seriously dropped, making middlemen stop buying. He doesn't know details, he said, but some middlemen told him they find it hard to sell the product.
"No one buys this year, even at 4,000 riels per kilo (around $1)," he said on July 14. "[E]ven if I set the price below that, no one is going to buy it as the middleman finds it difficult to sell as well."
Savoeun plans to plant 2,5 hectares, which could produce two tons of mung bean per year and hopefully generate an income of around $2,000. But right now, he has nearly two tons of unsold mung beans, he said.
Because he has debts to pay and needs money to manage another crop, Savoeun decided to sell his beans on Facebook. "I can sell them until the Pchum Ben festival [in October 2023]," he said. "But I need money to pay rent and seeds, so I need to get money to pay for this and other crops."
According to a report of the Ministry of Agriculture, Forestry, and Fisheries, in the first six months of 2023, Cambodia exported about 150,000 tons of mung beans, which represented a drop of 38 percent compared to the same period in 2022.
Ngin Chhay, director general of the ministry's General Directorate of Agriculture, said in the report that the decline in exports of Cambodian agricultural products is due to the global economic crisis that has led to a decrease in orders for all kinds of goods and disrupted trade flows.
Some crop production also declined due to uncertain markets and climate change affecting crop yields and quality, he said.
In view of this, Chhay urged the private sector to find more purchasing partners than the existing market and expand the promotion of Cambodian agricultural products in various forums and exhibitions to attract investment and expand the market for Cambodian agricultural products.
He also encouraged the private sector to invest in the production of agricultural inputs in the country to reduce production costs.
Regarding government figures, Chhay noted that exports without the application for phytosanitary certificates or unofficial exports to Vietnam and Thailand were not recorded in the official data.
Originally written in Khmer for ThmeyThmey, this story was translated by Te Chhaysinh for Cambodianess.
Related Articles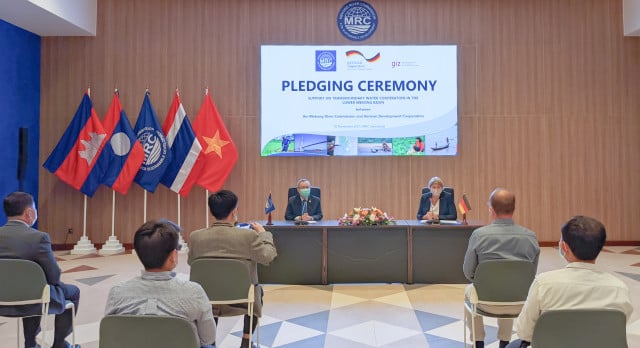 November 19, 2021 7:27 PM