Billion Dollars Spent on COVID Assistance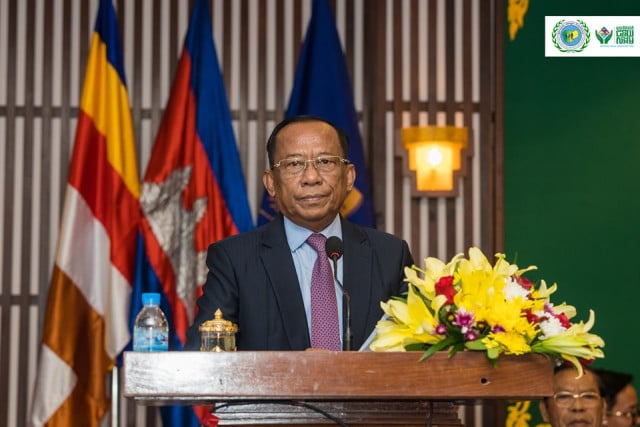 PHNOM PENH – More than $1,000 million has been spent to support poor and disadvantaged households affected by the COVID-19 outbreak, with almost 2.8 million people benefiting from the scheme.
As of May 24, the government had distributed $1,056.76 million to 704,535 families, equivalent to 2,782,211 people in urban, suburban and rural areas. The second phase of the 13th round began on May 25 running for 30 days, the Social Affairs Ministry said.
Beneficiaries include children under fOive, people over 60, people with disabilities and people with HIV. Nearly 2.6 million people in rural areas received the payment while 22,499 people and 168, 442 people living in and outside the city benefited respectively.
The aid for poor and vulnerable families affected by COVID-19 has been implemented since June 25, 2020, when the country was hit hard by the disease. The program uses the ID Poor Card system. People with ID Poor 1 and ID Poor 2 can withdraw funds through Wing agencies.
In the second phase of the 13th round, the families who have had their cards verified 35 times can directly take the cash while the families with valid equity cards without verification and with the new cards must go to the commune and district halls before receiving the payment.
The ministry will extend the validation of expired equity cards so that vulnerable households can still enjoy the benefits.
Beneficiaries are not required to make any payment when withdrawing the cash as the government has covered the transfer fee.
The Ministry of Social Affairs has warned of some people being defrauded by being deceived into paying for the free ID Poor Card. The ministry stressed that the government would not withdraw the card for any people over political tendencies. The IDPoor Card is distributed without discrimination.
Meanwhile, the government also established a dual cash transfer program expected to aid at least 1.3 million people financially impacted by floods or vulnerable to the growing inflationary pressure.
Related Articles