Boeing expects number of planes in air to double by 2042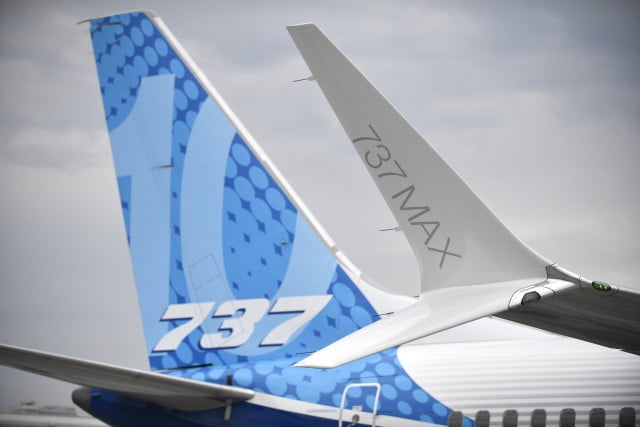 Paris, France - Boeing expects the number of commercial planes in service around the world to double in the next 20 years, according to estimates published on Sunday, anticipating a slightly larger increase than competitor Airbus.
The American aircraft manufacturer estimates 48,575 planes will be in service in 2042, compared with 24,500 last year. This will require producing, across all manufacturers combined, 42,595 planes -- half to replace existing aircraft, and the other half to account for growth.
North America will take 23 percent of these new planes, the Asia-Pacific region 22 percent, Eurasia 21 percent and China alone 20 percent.
The projections, published on the eve of the opening of the Bourget air show near Paris, are in line with ones Boeing made last year, when it forecast a world fleet of 47,080 aircraft in 2041.
On Wednesday, rival manufacturer Airbus said it anticipated a need for 40,850 new passenger and cargo planes by 2042, bringing the world fleet to a total of 46,560 aircraft.
After the shock to air travel demand brought on by the Covid-19 pandemic, the industry is now "shifting from a recovery mindset back to the fundamentals that drive air travel", said Darren Hulst, head of commercial marketing at Boeing.
Hulst pointed to the link between the propensity to travel and world GDP, which he expected to grow substantially over the next two decades, bringing another 500 million people into the middle class and making them potential air passengers.
Boeing also expects low-cost carriers to more than double in size over the next 20 years -- substantial growth, but slower than the past 20 years, when their combined fleet grew sixfold.
Demand for cargo planes should also remain strong, with Boeing predicting air cargo traffic growth to outstrip overall growth in global trade.
tq/mra/uh/nth/smw/leg
© Agence France-Presse
Related Articles