Book Tells Story of Cambodians Through Images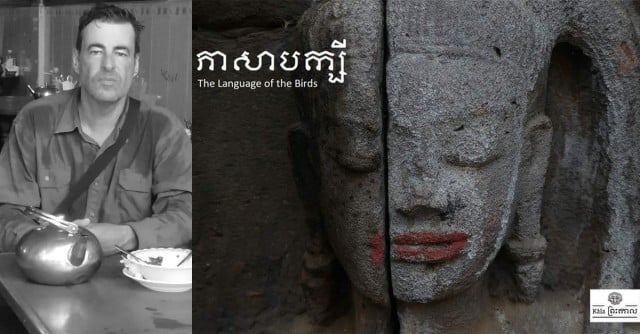 Ky Soklim
April 9, 2021 10:16 AM
Professor's photographs offer insights into countryside lives
PHNOM PENH--Christophe Macquet was a French literature and philosophy professor at the Department of French Language of the Royal University of Phnom Penh in the 1990s.
While he was there, he became an author and a photographer. Now, he is preparing to launch his new book titled The Language of the Birds at the end of April.
Despite its intriguing title, the book uses images to depict the livelihoods of Cambodians in the countryside.
"The Language of the Birds is a book full of images without any texts," says Macquet, who has written many other books.
He says he, as author, may find it hard to understand the life stories that exist in this society but the images explain the meaning.
Macquet has spent 16 years living in Cambodia and has an intense love of the country. He spent a year between November 2019 and 2020, traveling to almost all the cities and provinces to create the book.
His solo trip was adventurous and relaxing. He lived in the countryside, tasted the traditional cuisines, met the indigenous population and people from different classes, and listened to the sounds of the animals.
With his working knowledge of the Khmer language, Macquet mainly traveled on his own motorbike. He decided on the trip because he felt the need to photograph the images full of mysteries within the kingdom.
Macquet said the book has 104 with 96 images and no text. The Language of the Birds can also be considered as a "mute" book, just like a person who cannot speak.
He said the book was a partial blend of a taste of history and a taste of poetry describing the daily lives of Cambodians.
"I want to express my feeling and my sentiment through these 96 photographs in the book," he said.
After being in Cambodia during the 1990s, Macquet made his way to South America before returning. His heart might find it hard to tear itself away from Cambodia.
"I love everything about Cambodia, the food, the music as well as the poetry," he said. His words clearly express his emotions.
The Language of the Birds will be published in late April. The pre-order cost is $35 and $45 after printing.
Christophe Macquet's contact: [email protected]
Related Articles