Bringing the Model ASEAN to Cambodia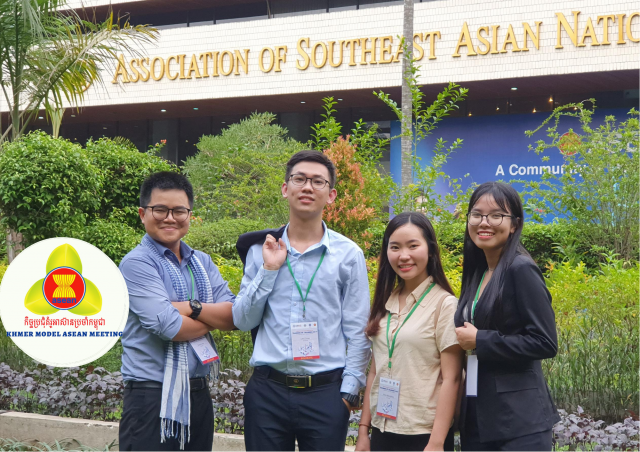 Thien Phearin
September 1, 2020 10:57 AM
Having learned from their experiences at the 2019 ASEAN Foundation Model ASEAN Meeting for Training of Trainers (AFMAM TOT) in Jakarta, Sauth Sodany and three of his colleagues hope to bring a Model ASEAN to Cambodia. Sodany sat down with Cambodianess to explain why a Model ASEAN forum is important for Cambodia and what activities it entails.
Thien Phearin: Can you tell us what inspired your team to organize the Model ASEAN meeting in Cambodia?
Sauth Sodany: Back in December 2019, four of us were selected to participate in AFMAM TOT at the ASEAN Secretariat in Jakarta where, after being officially recognized as the Model ASEAN trainers, we were obliged to conduct the Khmer-based Model ASEAN Meeting (KHMAM) upon our return.
Thien Phearin: What are the ultimate purposes of this stimulation? What benefits each participant is expected to gain from this event?
Sauth Sodany: The ultimate purpose of this simulation is to provide participants with an opportunity to showcase their points of view and potential solutions which respond to the ASEAN regional issues in order to benefit the region as a whole.
AFMAM is a flagship program of ASEAN Foundation which was created to provide opportunities to students from ASEAN member states to role-play as ASEAN Diplomats. However, every year there are only between seven and 14 youths who will be selected to participate. The team acknowledges the fact that ASEAN knowledge is essential for all Cambodian youths and believes KHMAM would be an ideal platform for more than just 14 students to learn from.
In term of benefits, I would say it includes an opportunity to role-play as ASEAN Diplomats and to voice their understanding and views on solving ASEAN regional issues. They also need to go through training on different topics, particularly diplomacy and ASEAN-related issues. The training will be conducted by official Model ASEAN Meeting trainers who have been recognized by ASEAN Foundation and experts from related fields. In addition, of course, they are able to enjoy network-building with dynamic youths from diverse universities as well as awarded with certificate of appreciation.
Thien Phearin: Will the Model ASEAN meeting be a temporary or permanent project?
Sauth Sodany: Although this is was initially just a post-event project, our team is willing to make it more than just a project—we want it to be more of an organization. As stated on our Facebook Page, KHMER Model ASEAN Meeting, we aim to make this project a youth-led organization which focuses on enhancing the Model ASEAN Meeting knowledge of Cambodian youths in the long run.
Thien Phearin: I understand the theme of the conference is "ASEAN in the Post-Pandemic World"—why was this topic chosen as the theme?
Sauth Sodany: The sole purpose of this theme is to understand youth's perspectives on how ASEAN member states should better prepare themselves and structure the recovery plans for the post-pandemic time. COVID-19 has shaped the way businesses, educational institutions and other sectors in every country are running; thus, we are all concerned about the disruption of economic activities, the socio-economic impacts of ASEAN peoples and the situation in the aftermath of the pandemic.
Although ASEAN member states have been implementing their restrictive measures to prevent the spread of the virus and might already have drafted some recovery plans in the hope of fostering an economic recovery, we would love to hear more from youths on what they believe each country should be doing. In such cases, youths' voices will be heard, one way or another.


Thien Phearin: Would you mind sharing the challenges your team has faced? And how can your team manage to deal with them?
Sauth Sodany: I think time management is the most problematic part of this work. Some of us are studying and working simultaneously and some already have a full-time job. Amidst the pandemic, where social distancing is adopted and we worked to reduce frequent face-to-face meetings as much as possible, the team struggles with finding the right time to work virtually. However, since everyone has respective roles and is experienced in project management, things are getting better.
Simply put, we raise the problem openly. Given the fact that we all are coming from different backgrounds, we divided the role based on our expertise and came up with our own action plan, then combined it together and finalized the work. For instance, I am studying business so I handle the design and digital marketing purposes, the other member is responsible for training and development, and the other is working on the academic affairs such as content and structure, etc.
Thien Phearin: This such a platform might not be better known among youth. How does your team plan to do to reach out to more youth and encourage them to take part?
Although this platform is new, I believe youth has already understood the importance of ASEAN knowledge and the Model ASEAN Meeting specifically. The initial plan would be approaching the universities for in-house advertisement and working with the international NGOs which are visioned toward strengthening youth capacity. Currently our Khmer Model ASEAN Meeting Facebook Page reaches approximately 500 followers, thus we will as well focus on content management to reach more.
Related Articles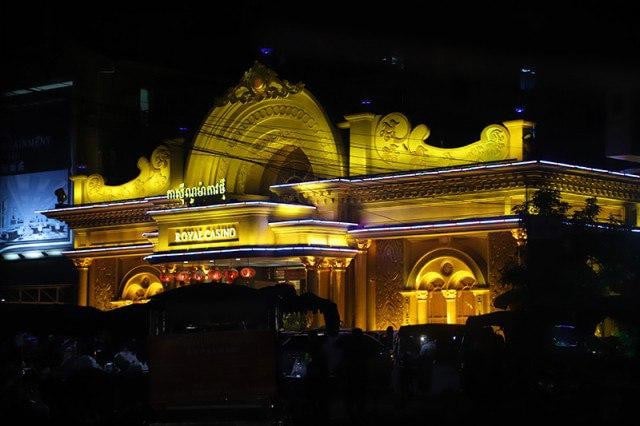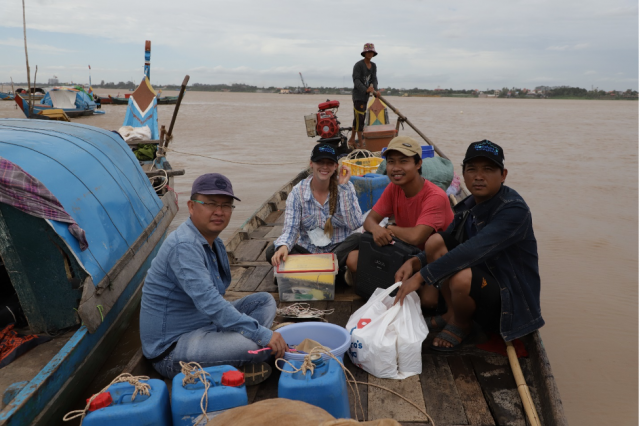 December 19, 2021 5:30 PM