Business Organizations Request Changes to Cash Deposits Imposed on Foreign Visitors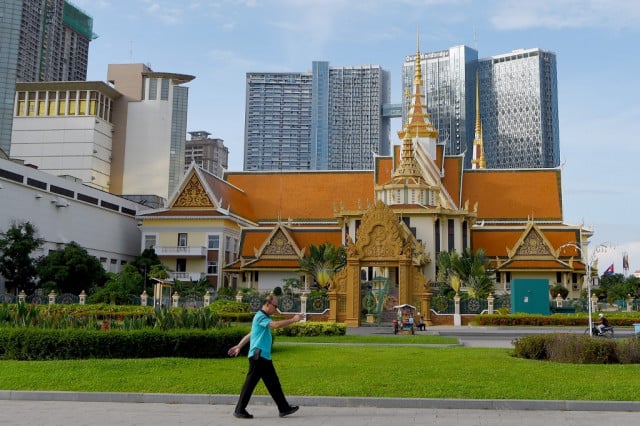 Sao Phal Niseiy
July 4, 2020 11:18 AM
The $3,000 mandatory deposit and other requirements should be reviewed, they say
PHNOM PENH—Representatives of the private sector have requested that the government allow foreigners arriving in the country to make the required $3,000 Novel Coronavirus (COVID-19) deposit through a digital banking system to help revive the tourism industry, which has been crippled by the pandemic.

Lim Heng, vice president of the Cambodia Chamber of Commerce, said there have been complaints from foreign travelers. They have to line up in a queue and wait a long time at the Phnom Penh International Airport before they can deposit the money in the Ministry of Health's bank account upon arrival, he said. Foreigners must make this mandatory payment upon arrival to cover any costs related to COVID-19—from testing to quarantine or hospitalization.

"As this is a modern society in which digital payment is widely used, why do they still need to wait in a long queue to deposit money," Heng said. "So, taking this concern into account, we requested from the ministry to allow foreigners to transfer their deposit money directly into the ministry's bank account."

This, he added, would ease foreign travelers' concerns and, at the same time, contribute to the country's tourism industry, which has been one of the sectors hardest hit by the pandemic.

The request, Heng said, was made on July 1 during a meeting on development and COVID-19 impact on the private sector, which was presided over by the Cambodia Chamber of Commerce President Kith Meng.

Chhay Sivlin, president of the Tourism Association, agreed that modifying the way that money can be deposited is vital to address the issue of overcrowding at airports.

"I think it is important that the process is quickened or facilitated," she said. "Even right now [with] a small number of passengers arriving in our country, there already is clogging at the airport as people need to take a queue to deposit the money.
"So, how bad this [overcrowding] might be if there are more tourists coming in the future," Sivlin added.

Heng said that once the request is approved, two banks—ACLEDA Bank and Canadia Bank—will be granted rights to carry out the payments.

However, he added, there has been no response from the Ministry of Health regarding this payment issue.

When contacted regarding this, Health Ministry spokesperson Or Vandine responded, "We have not received any information concerning the issue yet."

The Ministry of Tourism's spokesperson Top Sopheak welcomed the proposal as it could facilitate seamless traveling procedures for those who wish to visit Cambodia. "This [proposal] can contribute to facilitating their travel as well as saving time.

"Tourists always want something that is easy," he said, adding that they also need to abide by the government's and health authorities' safety measures regarding COVID-19.
The $3,000 COVID-19 deposit a must

On May 27, the Health Ministry started requiring from every inbound passenger (except Cambodian nationals and diplomats) to have health insurance coverage for at least $50,000 US dollars, a fit-to-fly certificate issued less than 72 hours prior to arrival stating that the passenger does not have COVID-19.

Moreover, it was decreed that all arriving passengers, regardless of nationality, must undergo a coronavirus test and go through a 14-day quarantine should one of the passengers on their flight test positive.

Then on June 11, the Cambodian authorities imposed the requirement that foreigners arriving in the country must make a deposit in cash or through debit card of at least $3,000 to cover the cost of expenses. 

The government's decision to charge foreign nationals for the costs of testing, treatment and quarantine upon arrival in the country was made after Prime Minister Hun Sen had declared on March 25 that all foreigners in Cambodia would be treated free of charge.

The mandatory $3,000 deposit has become the object of criticism with some people saying this could prevent the country from reviving its tourism industry, which has been severely crippled due to the pandemic.

Tourism Minister Thong Khon in early June said that Cambodia had received around 1.16 million foreign visitors during the first four months of 2020. This represented a 52 percent drop compared to the same period in 2019, he said, adding that the country may lose around $3 billion in tourism revenues this year.

Lim Heng, vice president of the Cambodia Chamber of Commerce, said that measures such as the required $3,000 deposit were critical during the coronavirus crisis to help reduce the government's burden in dealing with COVID-19.

"I think [the money deposit] is still important," he said. "It can help avoid heavy burden for the government, which has already faced financial hardship. As we could see, some foreigners came here to receive free treatment before."

The only thing that needs to be done, Heng added, is ensuring that the procedure for depositing the money is easy, transparent as well as convenient.

Ministry of Tourism's spokesperson Top Sopheak also does not believe that the $3,000 deposit requirement is a problem that scares tourists away, stressing that it is temporary and part of the government's strategy to deal with the pandemic.

"It is for COVID-19 related payments just in case [foreigners] have contracted the virus," he said. "If they have not, then the rest of the money will be given back."

And when the situation regarding the pandemic improves, the measure will be lifted, Sopheak said. "It won't stay [in place] forever."

While acknowledging the importance of COVID-19 preventive measures, Chhay Sivlin, president of the Tourism Association, pointed out that there is duplication in the process, which should be changed to relieve tourists' concern.

"We already require foreigners to obtain health insurance for at least $50,000 if they wish to enter our country, and we also make it mandatory for them to deposit $3,000: This is duplication," Sivlin said.

"We call on the government to consider choosing between the two measures in order to address the issue of duplication," she said.

Sivlin also pointed out that another issue regarding the money deposit is the overcharging by the banks.

"In addition to the duplication issue, I note that there is also an issue of service charge of 2.5 percent, which is overcharge: This issue should be discussed and reconsidered," she stressed.

"It can affect our country's reputation," Sivlin added.
Related Articles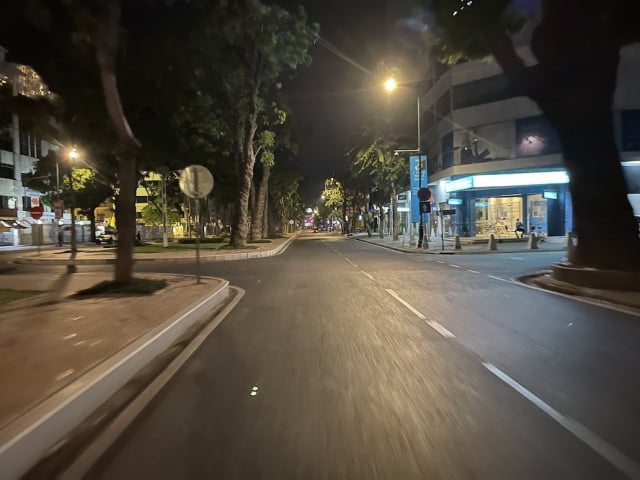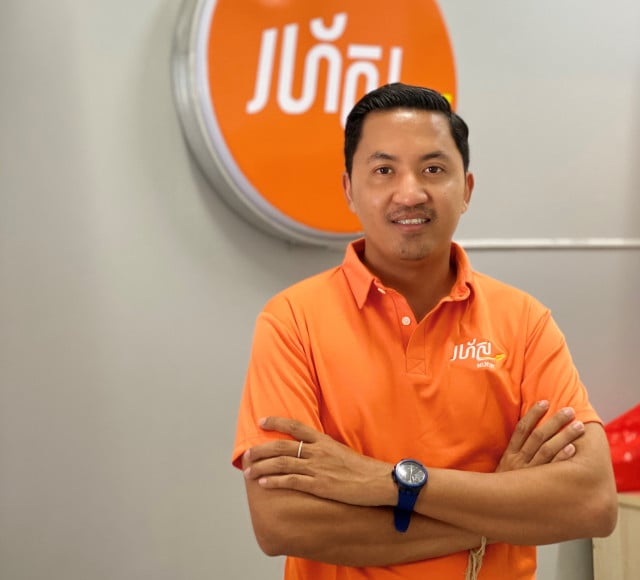 September 22, 2020 3:56 AM