Cambodia and South Korea Look into a Free Trade Agreement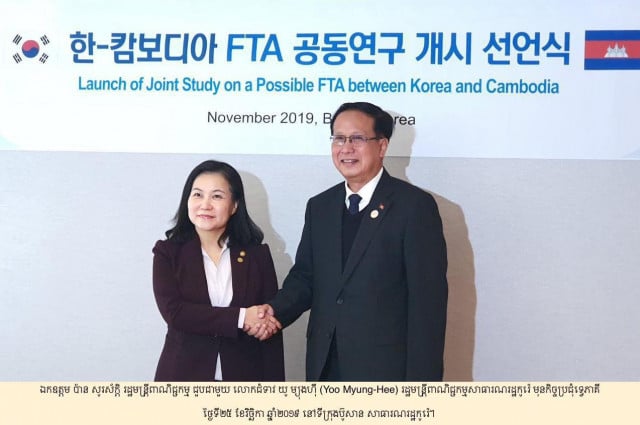 Torn Chanritheara
November 26, 2019 7:52 AM
Cambodia and South Korea have launched a feasibility study on the possibility of establishing a Free Trade Agreement (FTA) between the two countries.

Cambodia's Minister of Commerce Pan Sorasak and his South Korean counterpart Yoo Myung-hee Monday signed a joint statement to that effect following a meeting they held on the sideline of the Asean-Korea Commemorative Summit and the Mekong-Korea Summit taking place in Busan in South Korea.
"The Cambodia-Korea FTA is expected to not only strengthen the relationship and promote bilateral trade ties between two countries, but it will also create more employment and investment opportunities and promote services' export that will contribute to more economic growth and bring more benefit to the people of the two nations," according to the press release issued by the Cambodian Ministry of Commerce after the meeting.
This feasibility study into establishing an FTA was discussed last March by Cambodian Prime Minister Hun Sen and South Korean President Moon Jae-in during Moon's state visit in Phnom Penh, the press release read.
The trade volume between Cambodia and South Korea last year was estimated at around $756 million, which represented an increase of nearly 15 percent compared to 2017. According to the Cambodian Ministry of Commerce, Cambodia's main export products included t-shirts, men's clothes, electronics, beverages, aluminum and surgical jackets while imports from South Korea mainly were trucks, clothes, mineral water, electronics and beauty products.
In addition to an FTA with South Korea, Cambodia is seeking a free trade agreement with China. Hun Sen is expected to raise the issue with China in the near future.
Chheang Vannarith, president of the Asian Vision Institute told Thmey Thmey that Cambodia would get greatly benefit from free trade with China. Such an agreement would, he said, "boost Cambodia's exports, especially agricultural products, on the Chinese market [and raise] the possibility that Cambodia would become a supplier of accessories to large companies in China."
Related Articles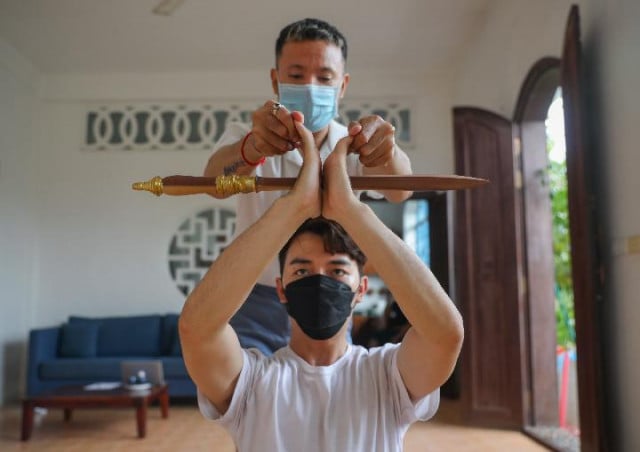 January 14, 2022 10:30 AM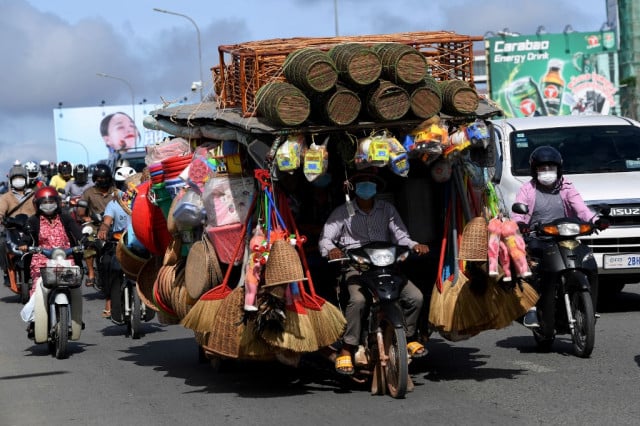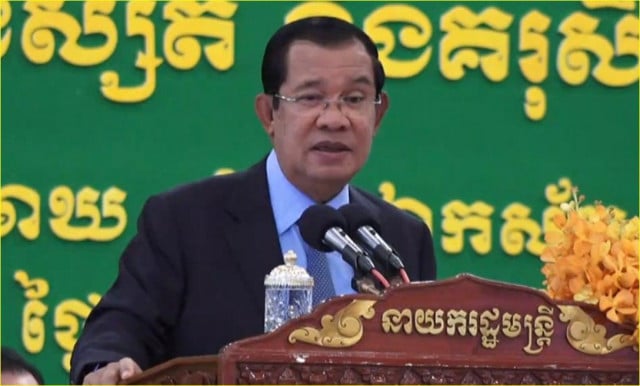 February 18, 2020 4:24 AM