Cambodia Backs International Greenhouse Gas Fight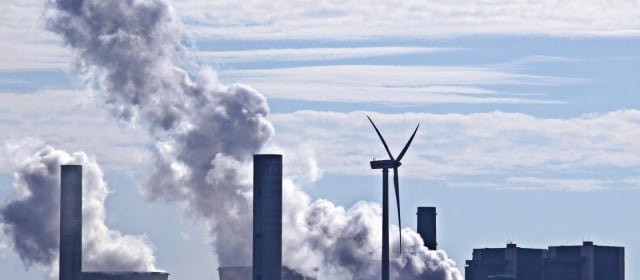 Ratifying Kigali Amendment set to bring benefits
PHNOM PENH – Cambodia has become the 118th country to sign an international protocol to ease the climate crisis by reducing the amount of hydrofluorocarbon (HFC) gases in the atmosphere.
Agreement on the Kigali Amendment to the Montreal Protocol on Substances that Deplete the Ozone Layer is considered one of the most critical steps to boost efforts in dealing with the climate crisis.
The protocol was agreed in 1987. The amendment was agreed by member states in 2016 and entered into force in 2019.
It is one of the most prominent international legal instruments and provides practical solutions to member states to prevent more warming by 0.4 degrees Celsius by 2100 by phasing down HFCs by 80–85% by the late 2040s.
Given that HCFs is not detrimental to the ozone layer, there is evidence that the gases greatly contribute to climate change.
Cambodia decided to ratify the Kigali Amendment on April 8. Inger Andersen, executive director of the United Nations Environment Program (UNEP) congratulated Cambodia on becoming the latest member.
"Huge congratulations to Cambodia which has become the 118th party to the Kigali Amendment to the Montreal Protocol. Critical for all countries to #ActNow and address the #ClimateCrisis," she wrote on her official Twitter account on June 14.
Environment Ministry spokesperson Neth Pheaktra said ratification of the Kigali Amendment will help Cambodia many ways, most importantly getting financial and technical support to help the country meets its responsibilities.
"Ratifying it will give lots of benefits including increasing our international reputation and getting financial and technical support to implement Kigali Amendment-related activities to reduce and phase out of FHCs contributing to the reducing of global warming for sustainable development of the country," Pheaktra said.
Under article 10 of the Montreal Protocol, Cambodia will receive financial and technical assistance, including support for enabling activities for institutional strengthening, import and export licensing and quotas for effective implementation of the Kigali Amendment.
"As Cambodia falls under article 5, parties will have the flexibility to prioritize HFCs, define sectors, select technologies and alternatives and elaborate and implement its strategies to meet agreed HFC obligations, based on their specific needs and national circumstances, following a country-driven approach.
Nick Beresford, UNDP resident representative, welcomed the Cambodian government's action, saying that the endorsement could demonstrate its commitment to reducing emissions from HFCs, a part of broader climate actions.
"The ratification of the Kigali Amendment is very good news and in line with Cambodia's broader commitment to climate change action under the UN Framework Convention on Climate Change," Beresford said.
Given that HFCs represent a small portion of greenhouse gases emissions in Cambodia – less than 1% in the latest inventory in 2016 – he said the need for cooling is increasing rapidly. Therefore, it is important for Cambodia to boost its effort in reducing HFCs emissions.
More work needed
Asked what Cambodia will do in accordance with the international instrument, Pheaktra said Cambodia will work on promoting energy-efficient and climate-friendly cooling solutions, which he believed, are expected to deliver large economic benefits, as well as numerous co-benefits, including human health and energy security.
"The phase-down of HFCs in the cooling sector coupled with energy efficiency, renewable energy, and demand reduction measures will double the climate benefits," he said, pointing out that the adoption of these solutions is a win-win for Cambodia's economy and for climate action.
Under the agreement, Cambodia is obliged to give regular updates on the progress in reducing HFCs. And according to Beresford, it also paves the way for the country to receive more support, particularly technological transfers.
"This should open possibilities for increased international cooperation and technology transfers to help Cambodia scale up action on this issue," he said.
The spokesperson said some of these actions have already been carried out, including the introduction of renewable energy and energy conservation to the public.
However, he recognized that much remains to be done to raise awareness of these solutions as well as outlining incentives and regulations to encourage change at scale.
"This includes improvements to the building code, energy efficiency standards, and accessibility of efficient and renewable cold chain technology solutions," he said.
Related Articles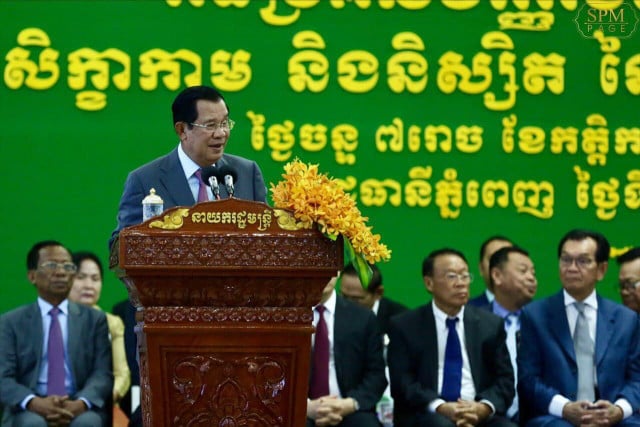 November 18, 2019 12:53 PM