Cambodia Cautiously Returning to Normal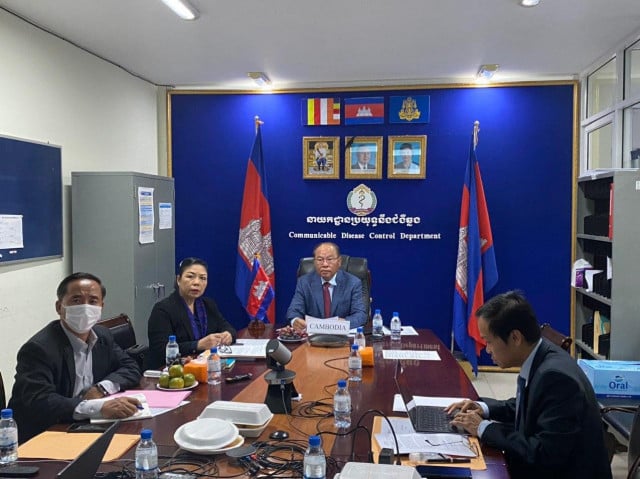 Phoung Vantha
May 20, 2020 9:16 AM
The Ministry of Health announces museums will reopen and travelers from six countries will be allowed to visit again.

PHNOM PENH--Cambodia's museums will reopen as of June 2020 according to the Ministry of Health, who have declared museums safe to visit. The announcement comes two months since Prime Minister Hun Sen ordered all museums to close on March 19 to slow the spread of the Coronavirus Disease 2019 (COVID-19).

In a statement issued May 20, the Ministry of Health the decision had been made after much consultation with the Ministry of Culture and Fine Arts.

The Health Ministry insists upon retaining precautionary measures such as a temperature check upon entry for both visitors and staff. Masks must be warned at all time and museums will supply hand sanitizer.

Also in Wednesday's announcement, the Health Ministry declared it will be allowing foreign visitors from six countries including Iran, Italy, Germany, Spain, France and the United States to re-enter Cambodia.

All travelers, both Cambodian and foreign nationals, are required to have a valid COVID-19 health certificate issued by the health authority of their country and foreign travelers must have health insurance able to pay out at a minimum of $50,000 during their stay in Cambodia.

This comes as much of the world grapples with how and when to reopen society following a range of lockdown protocols aimed at slowing the spread of the virus. While all 122 of Cambodia's known cases of the virus have since been treated and made full recoveries, the pandemic has taken a dire toll on almost every aspect of the Cambodian economy.

Tourism in particular has suffered, with international arrivals down by as much as 65 percent in March 2020 compared with the same period last year. Employing some 630,000 Cambodians, not to mention an untold number of micro-businesses operating in the informal economy, the resurrection of this sector will be key for restarting the economy.

In a press conference on May 4, Health Minister Mam Bun Heng voiced concerns about returning to normal too quickly.

"We are concerned about the second wave, especially through imported cases, it possible to import more cases if we are careless," he said, adding that every individual has to join to fight and work together to prevent the spread of COVID-19.


Related Articles