Cambodia Celebrates 70 Years of Australian Friendship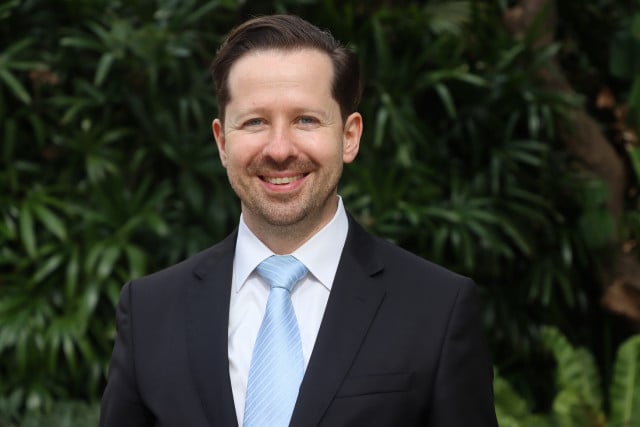 December 11, 2021 6:37 PM
Envoy speaks of people-linking cooperation
Andreas Zurbrugg is the new Deputy Ambassador at the Australian Embassy in Cambodia. He has worked for the Australian Government for almost 16 years, serving previously as Deputy Ambassador to Laos as well as postings at the Australian embassies in Vietnam and Chile. Cambodianess's Sao Phal Niseiy spoke to him about issues concerning relations between Australia and Cambodia as the ties turn 70 years old.
Sao Phal Niseiy: How do you view the current state of relations between Cambodia and Australia as they turns 70 next year?
Andreas Zurbrugg: Australia is a long-standing partner, neighbour and friend of Cambodia. As you mention, 2022 is an important time in our bilateral relationship as we celebrate the 70th anniversary of diplomatic relations.
We played an important role in bringing peace and stability to Cambodia through our peacemaking initiative called 'Red Book', which was later incorporated in the framework document for a comprehensive political settlement in August 1990.
Following the conclusion of the agreement in August 1991, Australia played a direct role in the United Nations Transitional Authority in Cambodia (UNTAC), providing over 1200 troops and leading the peacekeeping force under the command of Lieutenant-General John Sanderson.
It was one of our country's first major international relations initiatives and reflected the growing importance of the region to Australia. For Cambodia, it contributed to a process that ended decades of conflict and oppression and facilitated the holding of free and fair democratic elections for the first time in 1993.
We continue to support the institutions established during UNTAC to improve governance, decision-making and accountability at all levels of society. We work with Cambodia to deal with the legacies of conflict, including the de-mining of land still contaminated by the remnants of that conflict, and supporting the work of the Khmer Rouge Tribunals. We have provided over $44 million from 2003-22.
I recently visited a village in Battambang that was heavily contaminated with mines and unexploded ordnance and the scene of intense fighting in Cambodia's history. Since 1994, Australia has provided over $100 million to mine clearance to Cambodia. Thanks to this support and that of our partners, the village I visited will be mine-free next year.
For the first time in more than 50 years, the villagers will be able to walk freely and farm their lands without fear, which is a remarkable achievement and tangible example of Australia-Cambodia cooperation.
More recently, the visit by our Foreign Minister, the Hon Marise Payne, in November came at a very important time for the bilateral relationship and Australia's relationship with ASEAN. Next year will provide us with the opportunity to continue to build on our strong relationship and to offer Australia's support to Cambodia during its ASEAN Chair Year. As ASEAN's oldest dialogue partner and, as of October, a Comprehensive Strategic Partner, Australia strongly supports ASEAN centrality and the ASEAN Outlook on the Indo-Pacific. We look forward to working with Cambodia as Chair to promote regional stability, security, and prosperity.


Sao Phal Niseiy: Despite significant progress in diplomatic ties, there remains a gap in people-to-people connectivity. What is the Australian Government's aims to close this gap?
Andreas Zurbrugg: Connectivity has always been at the heart of our bilateral relationship. After the fall of the Khmer Rouge regime, Australia's national telecommunications provider Telstra built and handed over the first Satellite Earth Station in Cambodia. At the time, there were only a few international links to Hanoi and Moscow and it was nearly impossible to make a simple phone call out of the country. The project helped Cambodia reconnect with Australia, and the rest of the world. Later on, Telstra would win a tender to install a telecom system across the country in advance of the first national elections.
Many in Cambodia would also be familiar with the support Australia provided for English language training, which led to the establishment of the Institute of Foreign Languages in the Royal University of Phnom Penh in 1985. This came after a period of time when learning English in Cambodia was illegal. Australia supported the program until 1996, but our legacy continues to this day through the Australian Centre for Education (ACE), which teaches English to over 25,000 students across Cambodia each year.
While COVID-19 has made travel between our two countries more difficult, people-to-people links between Australia and Cambodia are strong. There are over 66,000 people of Cambodian descent living in Australia.
Our links are forged through education, tourism, culture, migration and our long-standing development cooperation program. We have a large cohort of Cambodian students studying in Australia, some of whom are studying through the Australia Award Scholarships. Since 1994, over 900 Cambodians have been awarded scholarships to study in Australia. We are proud that overall Australia is the most popular English language study destination for Cambodian students. More than 20,000 Cambodians have enrolled to study in Australia since 1994.
During my short time here, I have met many, many students who have fond memories of studying in Australia. These former students, now alumni, have developed lifelong connections with Australia and Australians. I was particularly moved to hear stories from the scholars of the Colombo Plan, which we set up in Cambodia in 1952, who were studying in Australia when the Khmer Rouge took over Phnom Penh in 1975. The scholarships saved their lives, and the Australian Government allowed them to remain in Australia. However, after several years, they returned to Cambodia to contribute to rebuilding the country. Now they occupy senior roles in ministries and the government.
But this relationship does not just go one way. Pre-pandemic, many Australian university students came to study and complete internships in Cambodia under Australia's New Colombo Plan, and through this program, learnt more about the Cambodian people, culture and history.
As Australia, Cambodia and the rest of the world relax border restrictions and quarantine requirements, I look forward to Cambodian students coming back to our classrooms, campuses and communities next year. Hopefully, travel for tourism to Australia will also recommence next year and we will be able to see more Cambodians 'Down Under'.
Sao Phal Niseiy: Australia has been among development donors who have been actively engaging and providing assistance to support Cambodian development in general. How do you think this ongoing assistance has shaped the development trajectory in Cambodia?
Andreas Zurbrugg: Australia's ongoing development assistance ($A66 million in 2021) makes a real difference to the lives of Cambodians. Our development cooperation with Cambodia is based on partnership and focused on the areas of priority identified by the government of Cambodia, including health security, rural development and demining, household-level infrastructure, gender equality and disability inclusion.
Across all sectors and initiatives, we are increasingly investing in building Cambodia's own capacity to support people-centric development, rather than delivering support directly. For example, our health support is improving the Cambodian Government's financial management systems, so that money goes to where it is most needed and local health providers are incentivised to improve the quality and accessibility of their services.
Our long-term approach and focus on empowering the Cambodian people is something we see as a particular strength of Australia as a donor and development partner in Cambodia.
We are also helping Cambodia to navigate emerging challenges. For example, we are supporting Cambodia to develop and roll out its first-ever renewable energy strategy. And we are strengthening water security – helping the Government to monitor and manage water so the key requirements of towns, agriculture, hydro-power and the environment are met.
Sao Phal Niseiy: Could you please underscore some of the support the Australian government has given to Cambodia in terms of boosting its effort in the social-economic response amid the COVID-19 pandemic?
Andreas Zurbrugg: Australia is providing well-planned and comprehensive support for Cambodia's COVID-19 response. This covers the health response but also other aspects. For example, our investment in the ID Poor database system was used by the Government of Cambodia to roll out its first national emergency cash transfer program to poor households. The program mobilized more than $US440 million of the national budget to reach over 700,000 households during the pandemic – ensuring that they do not slip back into poverty and providing a much-needed boast to local economies.
Early in the pandemic, Australia expanded our engagement to address the social and economic impacts of COVID-19. We have committed $AU35.7 million to assist with access to vaccines and support for the national vaccine roll-out in Cambodia. In collaboration with UNICEF, WHO and the Ministry of Health, Australia has helped share accurate information about COVID-19 and vaccines across the country, procure syringes, provide technical advice and ensure people with disabilities and other vulnerable groups are included in the vaccine rollout. During the visit by our Foreign Minister to Cambodia last month, she committed to providing 2.35 million vaccines. We expect the first batch of these to arrive this month.
I congratulate Cambodia on its impressive vaccine rollout. The Ministry of Health and its partners UNICEF and WHO should be proud of their efforts – 85% of the population fully vaccinated is an incredible result.
Sao Phal Niseiy: Agricultural sector has also been one of the sectors continuing to receive support from the Australian Government. Could you highlight some progresses in the agricultural sector Cambodia has achieved so far taking into account technical and financial assistance provided by Australia?
Andreas Zurbrugg: The agriculture sector has been one of the longest areas of support by the Australian Government. We started sending agriculture experts to Cambodia as far back as the 1960s. But it was after the turmoil of the 1970s when Australian support was most critical. In the early 1980s, rice production was less than 10% of the crop that was produced in 1970. Fields were destroyed and the intensive agricultural cooperatives and irrigation schemes implemented by the Khmer Rouge had failed.
At a time when few international donors were providing support to Cambodia, the 'Cambodia-IRRI-Australia' project helped re-introduce quality seed varieties and double rice production. Australia's support led to the establishment of key institutions, such as the Cambodia Agriculture Research and Development Institute (CARDI).


Our support is continuing today. Our $AU89 million flagship program – the Cambodia-Australia Agriculture Value Chain Program (CAVAC) – is working with the Cambodian Government and private sector to take important steps towards agricultural modernization. For example, CAVAC has helped introduce four new climate-resilient and high-value rice varieties that will improve profit for Cambodian farmers. New technologies we helped introduce, such as drones and seeders, are reducing labour costs and improving returns. QR codes now help farmers know how to use pesticides more safely. And we are developing sustainable irrigation schemes to provide farmers access to reliable, year-round water. The Phka Rumduol rice, which was chosen as the "World's Best Rice" for three years running, was developed through our support.
By identifying and introducing the most prospective high-value crops for Cambodia, we are also supporting the diversification agenda. And we are partnering to help set up Agro-Industrial Parks – so that Cambodia can not only export crops but efficiently process them here, creating jobs and value.
In addition, the Australian Centre for International Agricultural Research (ACIAR) continues to partner with CARDI and other Cambodian institutions, supporting research on environmentally sustainable agricultural systems, managing threatening plant diseases, and protecting food security through work to slow the drop off in fish numbers in the Mekong and Tonle Sap.
Sao Phal Niseiy: Australia's support and engagement are crucial in promoting Cambodia's human rights and democracy. What does the Australian plan to do to further support Cambodia and its people in improving these very important issues?
Andreas Zurbrugg: Australia is a long-standing supporter of democracy and the protection and promotion of human rights in Cambodia. We support this not only to ensure Cambodia's hard-fought post-conflict rights and liberties (as enshrined in the Paris Peace Agreements), but as a necessary enabler for Cambodia's continued social and economic growth.
In Cambodia, Australia works with all partners to support Cambodian human rights and democracy. Australia also regularly speaks with a wide range of Cambodian civil society organisations (CSOs) and non-government individuals, and we provide direct support to CSOs working on human rights issues. We also fund a range of initiatives that build cross-sectoral human capital and institutional capacity, including through our Ponlok Chomnes think-tank program and short courses.
As we draw closer to commune elections in June 2022 (and national elections in 2023), we encourage the Royal Government of Cambodia and other actors to ensure a safe and tolerant climate for the peaceful expression of views, and to promote electoral conditions conducive to representative multiparty governance.
Related Articles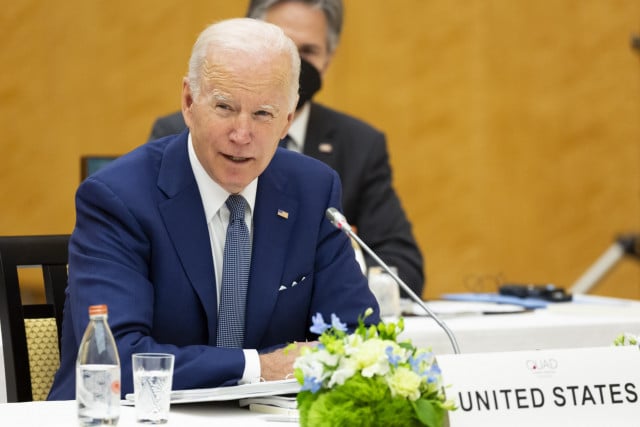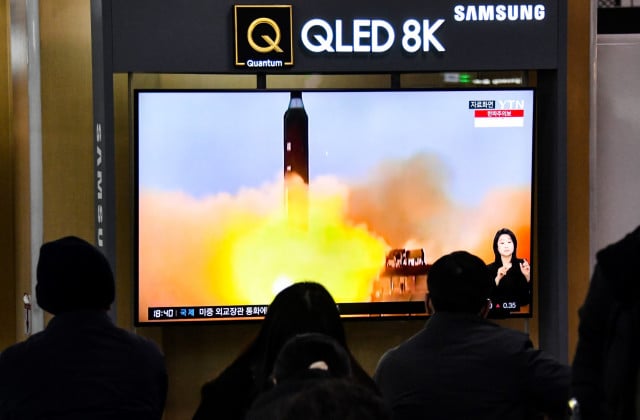 December 23, 2022 5:19 PM