Cambodia Confirms Third COVID-19 Case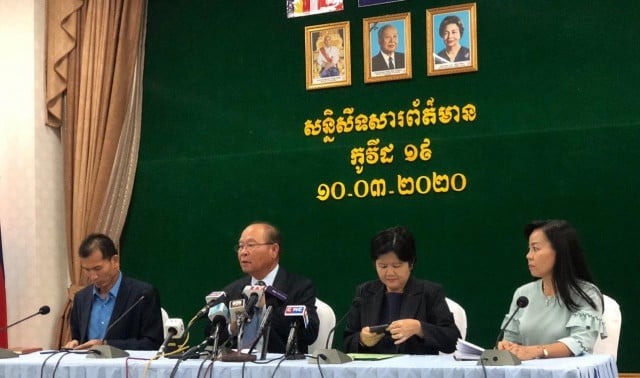 Sao Phal Niseiy
March 10, 2020 1:17 PM
The Ministry of Health announced the new case in Kampong Cham province at a press conference on Tuesday evening.
PHNOM PENH--Cambodia's Ministry of Health on Tuesday announced that a new case of Coronavirus Disease 2019 (COVID-19) has been confirmed in Kampong Cham Province. This brings the total number of confirmed cases in Cambodia to three.
Addressing the nation via press conference, Minister for Health Mam Bunheng said "After receiving confirmation from the Pasteur Institut at 4 pm on Tuesday, March 10, a 65-year-old British woman has tested positive for COVID-19 in Kampong Cham province."
Bunheng added that the infected is one of passengers of a cruise ship named Viking Cruise Journey, which travelled from Ho Chi Minh City to Kampong Cham city.
"Currently, the patient is being quarantined in Kampong Cham Hospital and taken care of by local medical staff," he said.
He went on to say that another female British passenger, who had direct contact with the infected, has tested negative but still remains in an isolation room on the cruise ship.
"The other 64 people—consisting of 30 passengers and 34 crew members—are not allowed to disembark the ship and they all will be tested for the virus by the immediate response team from Ministry of Health," Bunheng added.
The announcement of a new case came just days after a 38-year-old man in Siem Reap city tested positive for COVID-19 after having been in direct contact with an infected Japanese national.
While he is the first Cambodian to be infected with the coronavirus, this patient is the second one to catch the disease in the country. On Jan. 27, a 60-year-old Chinese man tested positive for COVID-19 when he arrived in Preah Sihanouk province on a flight from China. He made a full recovery and was discharged on Feb. 10.
Related Articles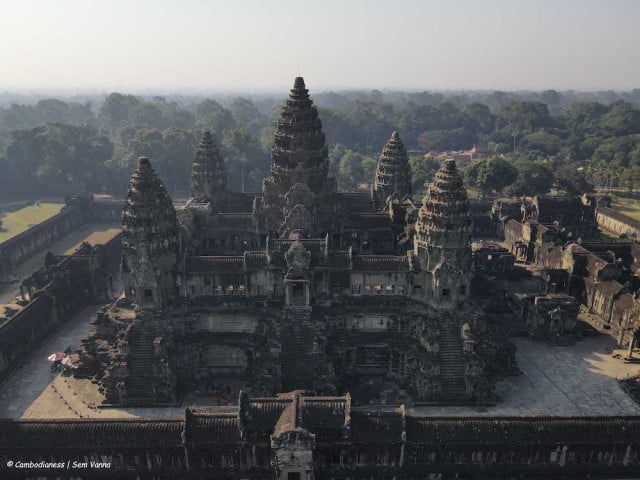 September 29, 2022 11:50 AM