Cambodia donates 300,000 masks, protective suits to China for COVID-19 fight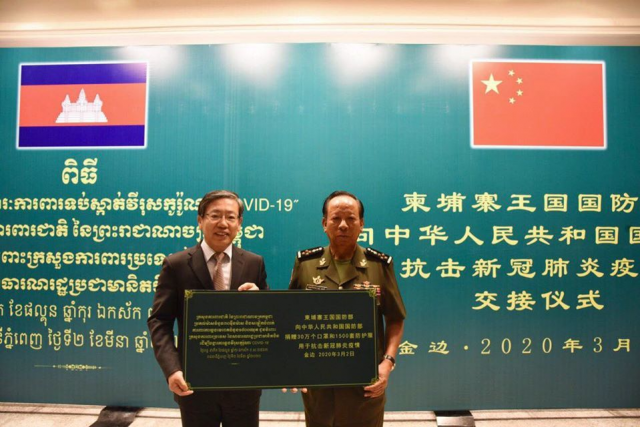 Xinhua
March 3, 2020 6:02 AM
PHNOM PENH -- Cambodia's Ministry of National Defense on Monday donated 300,000 surgical masks and protective medical clothing to China's Ministry of National Defense to aid the fight against COVID-19.
Cambodian Defense Minister Gen. Tea Banh handed over the items to Chinese Ambassador to Cambodia Wang Wentian at a ceremony held at the Chinese Embassy in Phnom Penh.
Gen. Banh said the donation was to express solidarity and Cambodia's full support for China's efforts to combat the virus.
He said although Cambodia is a small country, the country has a big heart and always helps friends in difficult times.
"I'm strongly confident that the government, the ministry of national defense, and the people of China have enough capacity to stop the spread and eliminate the virus in the near future," said Gen. Banh, who is also a deputy prime minister.
He also extended his profound condolences to the Chinese government and people over the loss of lives and wished the patients a speedy recovery.
Ambassador Wang said "a friend in need is a friend indeed" and expressed his heartfelt gratitude to Cambodia for standing firmly with China to fight the virus.
"This is a big spiritual encouragement for the Chinese people to tide over this difficult moment," he said.
Related Articles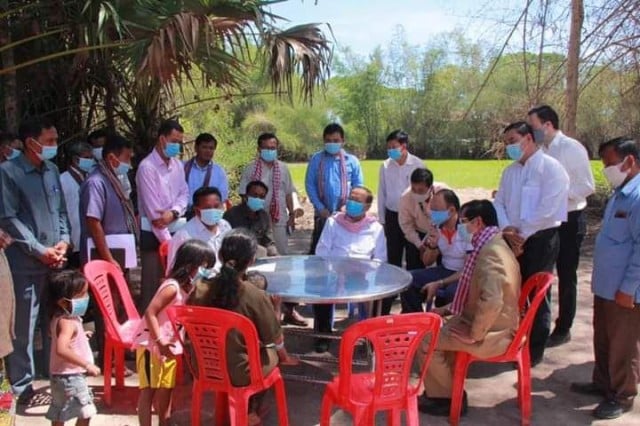 November 19, 2020 7:50 AM
September 30, 2020 9:47 AM