Cambodia Granted $7M from Mekong-Lancang Cooperation Fund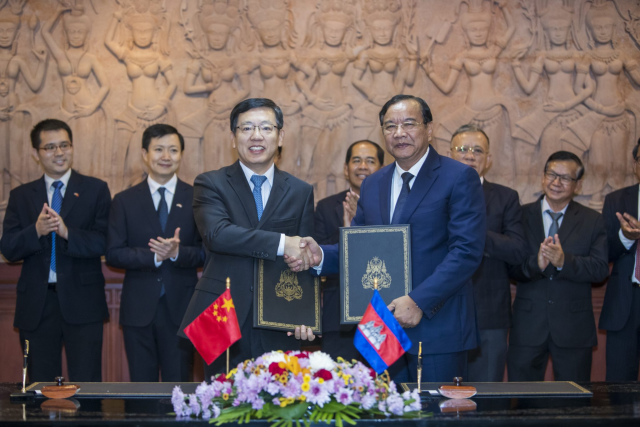 Torn Chanritheara
June 23, 2020 12:58 PM
While details over how the money will be spent remain scarce, the fund has consistently provided Cambodia with a similar annual sum since its inception in 2016.

PHNOM PENH--Cambodia and China on Tuesday (June 23) signed an agreement on the Mekong-Lancang Cooperation (MLC) special fund 2020 that will provide more than $7 million to Cambodia. The sum is geared towards the implementation of 20 undisclosed projects that are thought to include human resources development, cybersecurity and capacity building.

The agreement was signed by Foreign Affairs Minister Prak Sokhonn and Chinese Ambassador to Cambodia Wang Wentian at the ministry.

Under the 2020 special fund, some 20 projects in Cambodia have been granted $7,225,400 to cover activities related to socio-economic development, human resources development, cybersecurity and capacity building in both the tourism and service sectors, as well as environmental and cultural protection, the ministry said in a statement.

Sokhonn thanked the Chinese government for what he called invaluable continued support, but remained vague on how the money will be spent, suggesting it could be used in a range of sectors.

He went on to say that cooperation between Cambodia and China, both through bilateral and multilateral channels, has not lost any significance despite the grave impact of the Coronavirus Disease 2019 (COVID-19) pandemic.

"China made Cambodia a top priority in its contribution to control the spread of this deadly disease and alleviate its socio-economic impact. Anti-epidemic supplies and medical experts were speedily dispatched to assist our efforts and ships were specially engaged to ensure the flow of raw materials for our industrial production," Sokhonn stressed.

Without going into detail, Sokhonn pointed to the Mekong-Lancang Cooperation as of great significance to the multilateral framework in place since 2016. He said he hopes the projects funded will enhance socio-economic development, as well as deepen the mutual understanding, trust and cooperation between China and the Mekong sub-region.

For his part, Wang said that Cambodia has harvested the largest number of projects sponsored by the MLC special fund for three consecutive years, with this year's projects bringing Cambodia's total up to 55, worth a total sum of more than $20 million.

Wang said this represented fruitful cooperation between through the framework, but also failed to mention any specific projects that have received MLC funding.

Wang said that the application of 2021 projects is now under way and he expected an early confirmation of a new round of quality projects, which will provide more support for economic and social development of the region after the COVID-19 pandemic.

"China would like to work with Cambodia as well as other Lancang-Mekong River countries to implement the Special Fund Projects," he added.

When pressed to explain where, how or through who this money will be spent, Koy Kuong—spokesman for the Foreign Ministry—said that he simply did not know.

"I could not give any further details concerning the new projects. These kinds of projects fall under the Mekong-Lancang Cooperation framework and are completely technical so questions should be answered by technical people who work on it," Kuong said.
Related Articles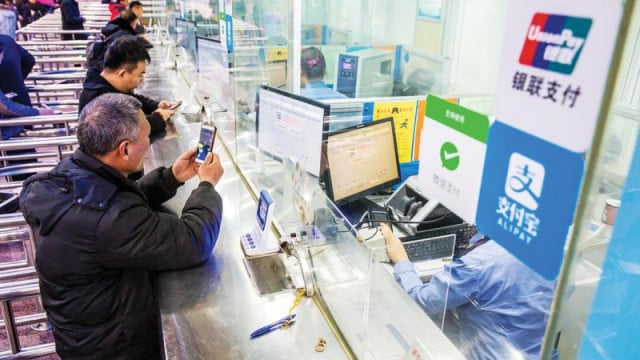 September 1, 2019 7:30 AM